Ukraine has developed a plan to strike Siberia and the Arctic with the United States carrying out the bombing of these Russian territories, announced the pro-Kremlin Russian orthodox web publication Tsargrad.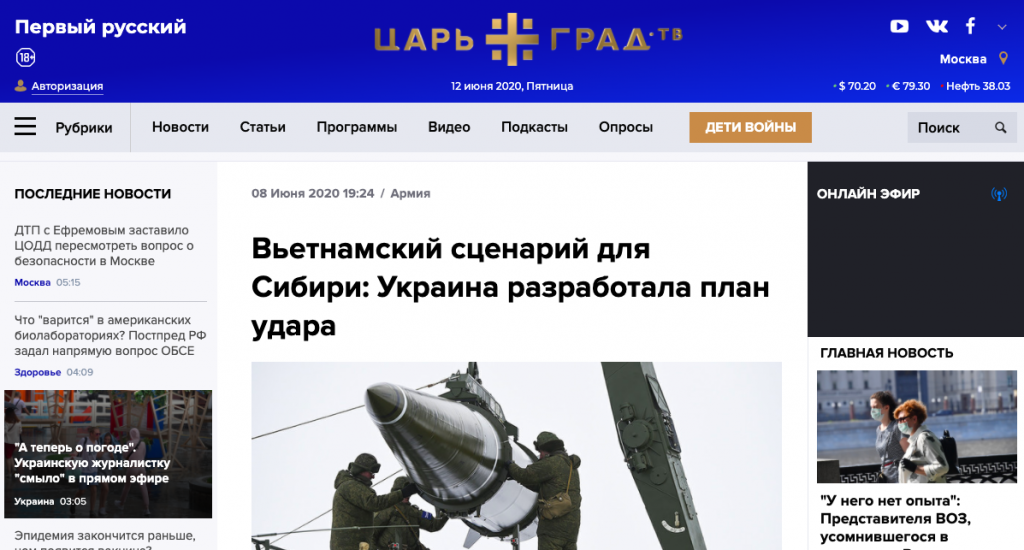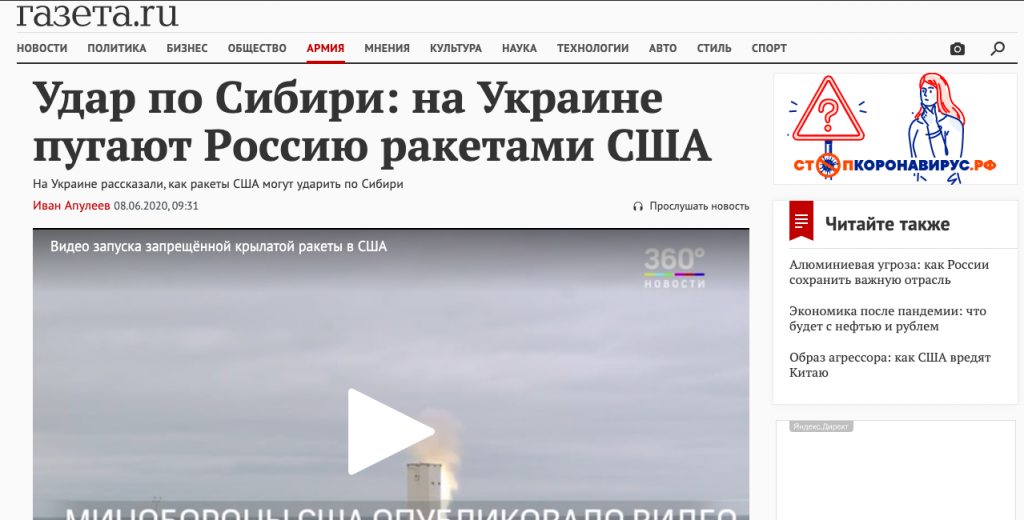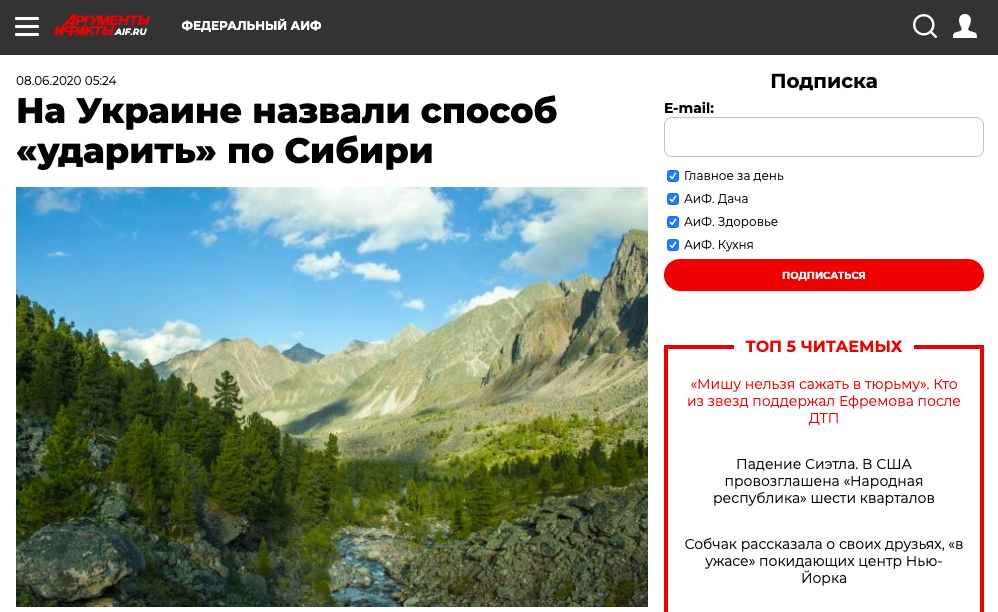 This latest fake about an attack on Russia also accuses the defense consulting company Defense Express of developing the plan for the bombing of Russia's northern territories, leaving the Americans to only follow through on the strategy of Kyiv's military analysts.
Similar fake stories were featured not only in Tsargrad but also in Gazeta.ru, Argumenty I Fakty, and Eurasia Daily.
The catalyst that created this latest wave of fakes about potential attacks on Russia was an article by the Defense Express consulting company about the June 3 NATO training mission throughout Europe and the Arctic involving American B-52 fighter jets and Norwegian F-35 and F-16 planes. The jets flew close to the Russian border giving rise to waves of Kremlin indignation.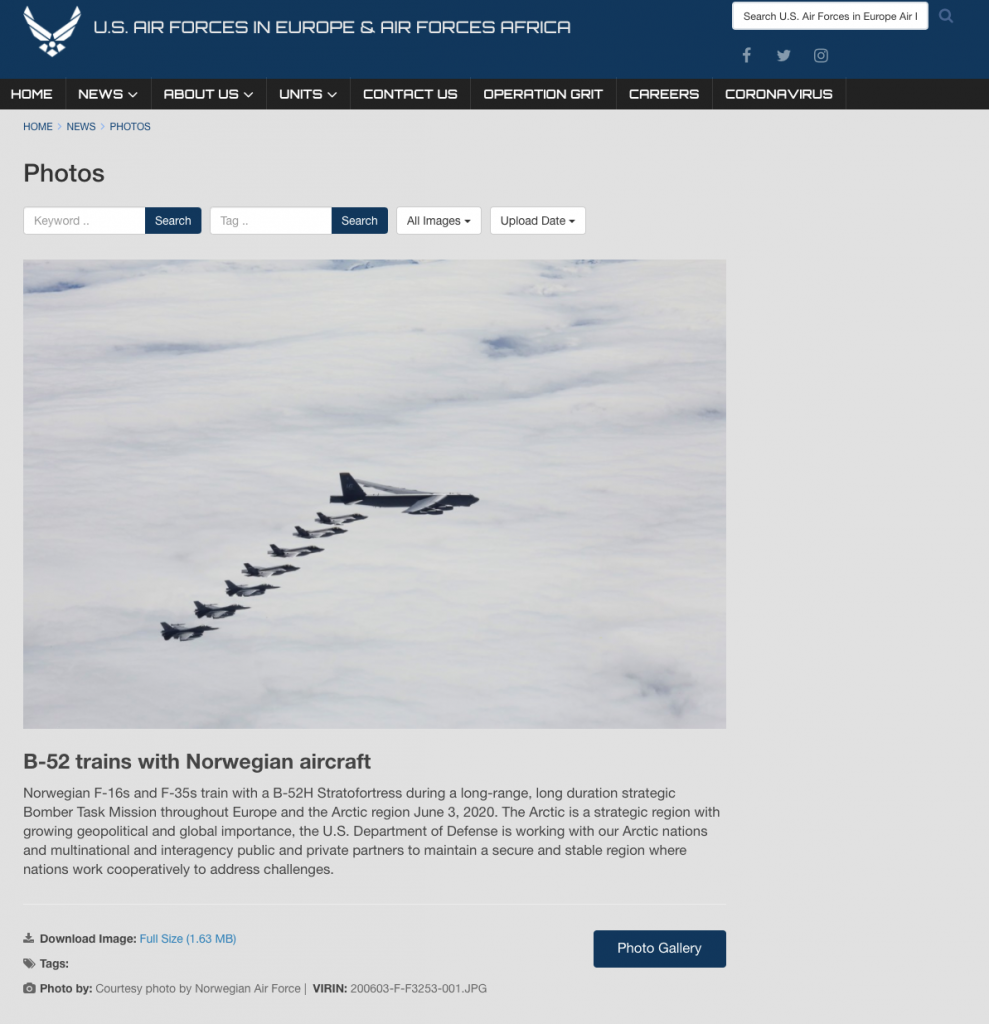 The Defense Express article describes the training exercise, and the technical characteristics of the American jets, including the capabilities of the cruise missiles the jets carry. The article points out that the AGM-158B JASSM-ER and AGM-86C CALCM cruise missiles have a range that would destroy Russia's strategic goals in Siberia and the Arctic. The Defense Express article does not contain a plan for bombing northern Russia, nor is there even a remote suggestion of that, it simply describes the combat possibilities of the American bombers and missiles that took part in the NATO  training exercise.
NATO aircraft flights in international air space were not an "aggression against Russia" as the pro-Kremlin publications claim, but simply the usual military air exercises which had been planned well in advanced. This is the third time this year that Norwegian fighters have trained with US strategic bombers.
""The Arctic is a strategic region with growing geopolitical and global importance, and these Bomber Task Force missions demonstrate our commitment to our Allies and Partners, our capability to deter, assure, and defend together in an increasingly complex environment." said Gen. Jeff Harrigian, Commander  of the NATO Allied Air Command.