Ukrainian visa-free travel to the European Union continues to produce an inordinately large number of fakes in the Russian media. We've already seen claims that visa-free travel would lead to growing sex trafficking from Ukraine as well as fake stories claiming that most Ukrainians are not at all interested in visa-free travel to Europe.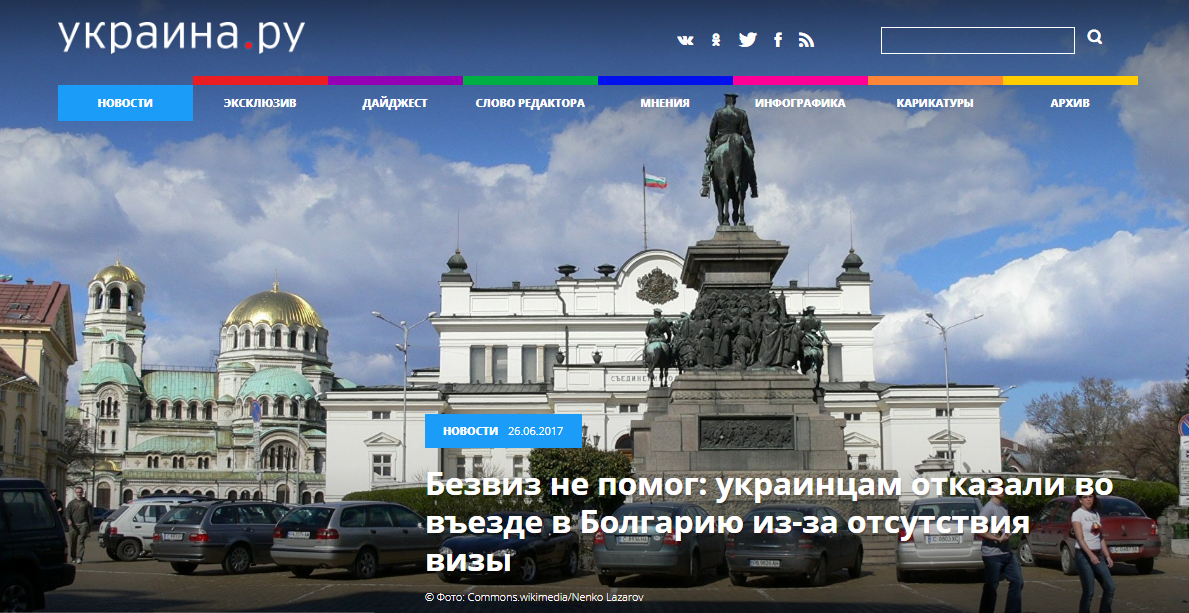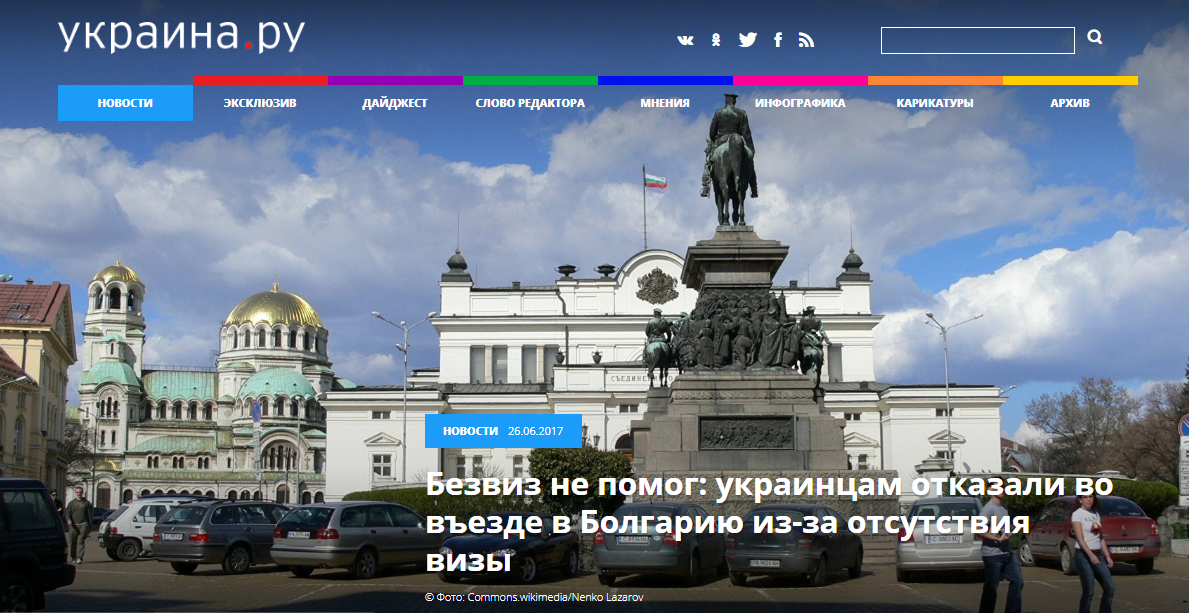 Russia's internet newspaper Ukraina.ru has added its voice to the cacophony of fakes in a false story claiming that visa-free travel doesn't work, as a group of Ukrainians were denied entry to Bulgaria because they did not have visas.
A Ukrainian family of four bound for Bulgaria were refused transport to Bulgaria despite having biometric passports. The bus company Ecolines refused to admit them, claiming they had their own rules concerning visas, according to a family relative, who posted this information on her Facebook page.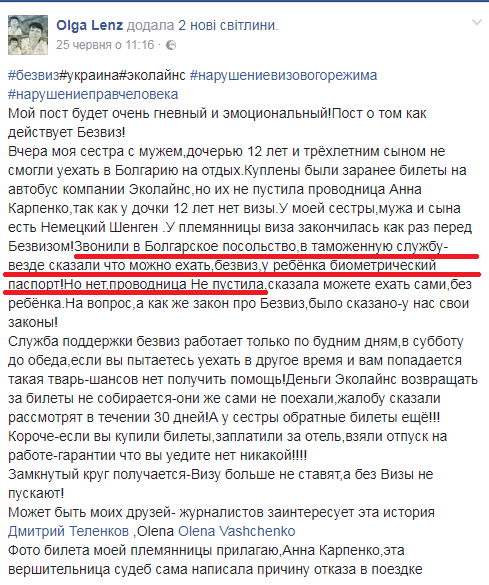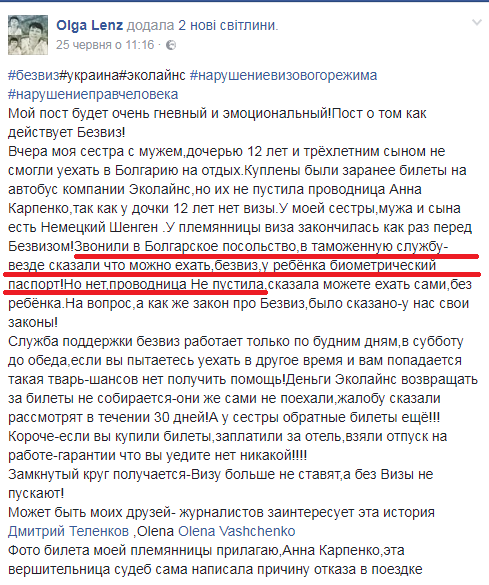 The incident had nothing to do with the new visa-free travel rules or with Bulgarian border guards, but rather, with the incompetence of one tour operator, who clearly does not understand the basics of customer service.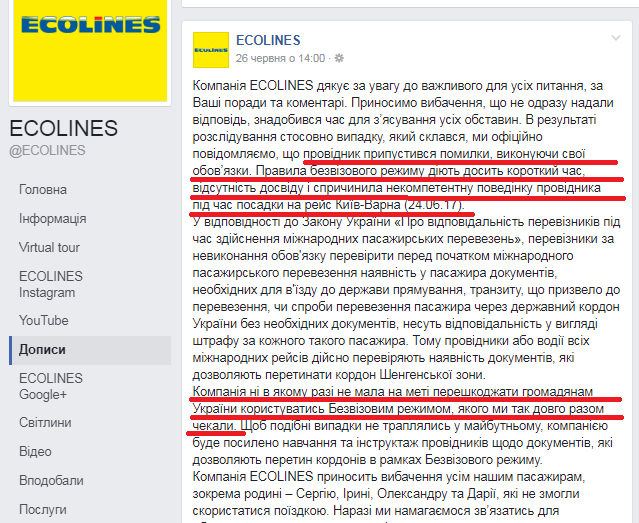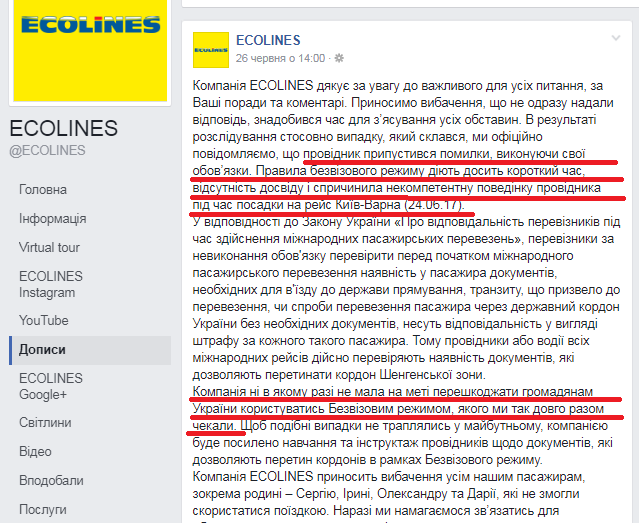 Ecolines published an apology on its Facebook page, saying that the tour operator had made a mistake. The company offered personal apologies to the family whose holiday was cut short and promised that its tour operators and employees would be better trained in the visa-free travel system so as to prevent such unfortunate events from happening again.
According to one of our StopFake colleagues who traveled with Econolines to Bulgaria last week, Ukrainians did not experience any problems crossing the border into Rumania and Bulgaria.
It appears that one unfortunate incident caused by a poorly trained employee, not only inconvenienced one family by ruining their vacation plans, but also gave Russian media the pretext to claim that visa-free travel for Ukrainians was a complete sham and an utter failure.