The Russian site Ukraina.ru, one of the publications that makes up the vast Rossia Segodnya media holding company published a story claiming that Standard and Poors ratings agency has reported that Kyiv defaulted on its loans and the Ukrainian capital, according to experts, has no money to pay its creditors.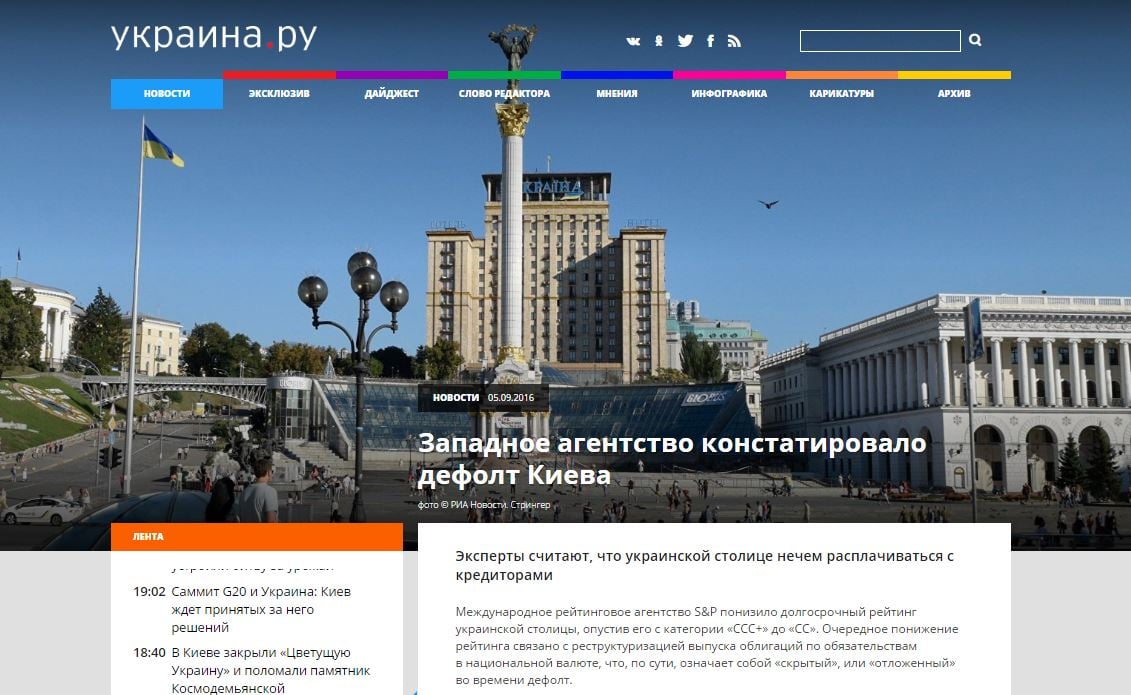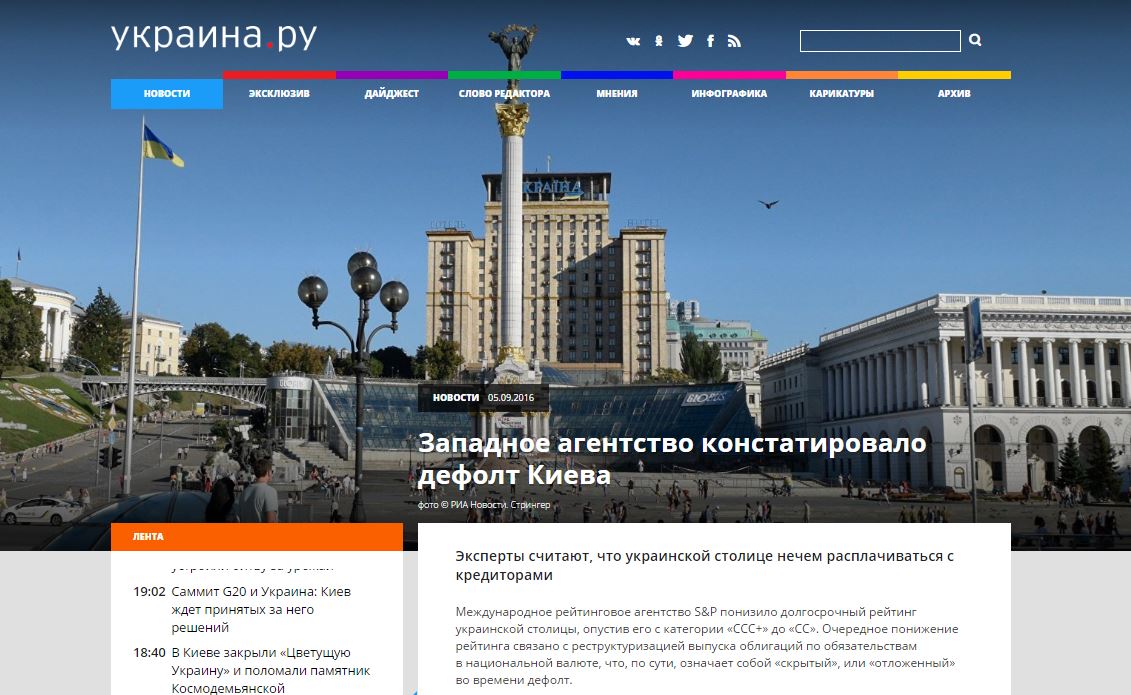 The S&P news item however only concerns a lowering of Kyiv's rating from CC to CCC, there's no mention of a default in the story at all.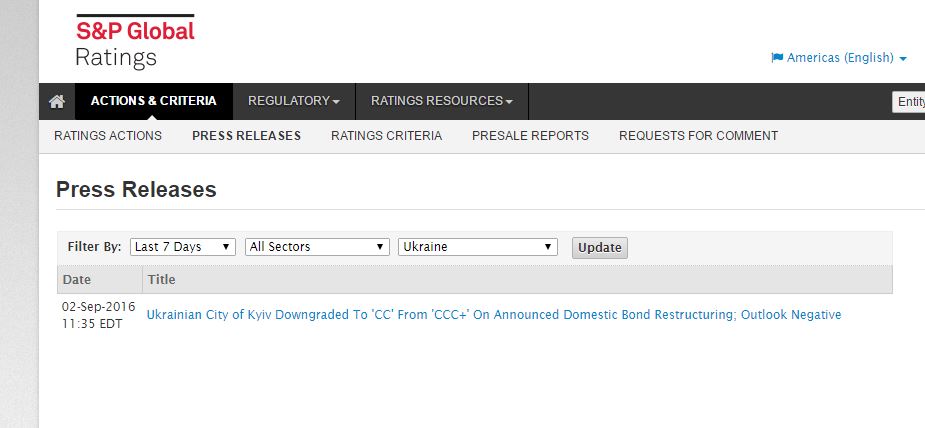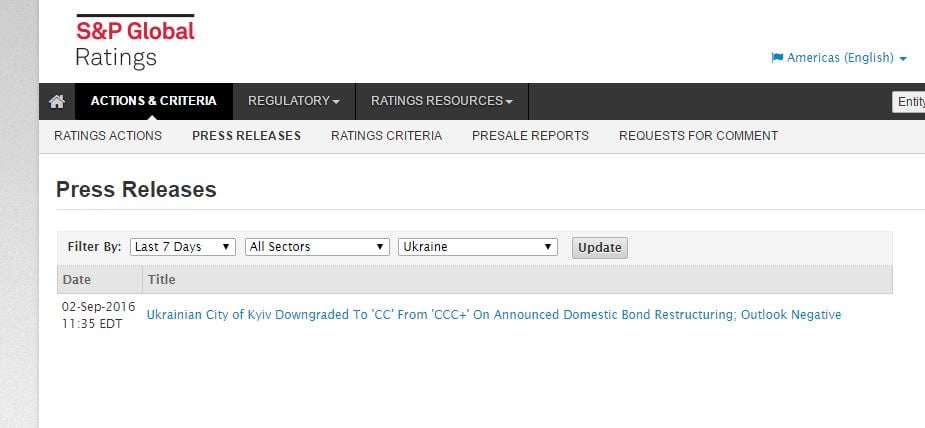 On the one hand financial experts are disappointed by Kyiv's decision to restructure its domestic bonds, but at the same time hope that the bonds will be paid in December when they mature.
S & P point out that liquidity in the Ukrainian capital has improved and they will call a default only if the bond is not paid in December. Should payment happen sooner, S&P might raise the city's rating.