Ukrainian nuclear power plants have been working with the American company Westinghouse since the 2000s; Westinghouse has been successfully supplying nuclear fuel for 6 of Ukraine's 15 nuclear reactors. Russian claims about the danger of nuclear assemblies from other than Russian manufacturers are unfounded.
Russian fakes predicting as second Chornobyl in Ukraine began spreading immediately after Ukraine signed a new contract with Westinghouse for the supply of American nuclear fuel for the western Ukrainian Rivne power plant. "The transformation of Ukraine into a vast radioactive zone is only a matter of time" News Front predicted menacingly.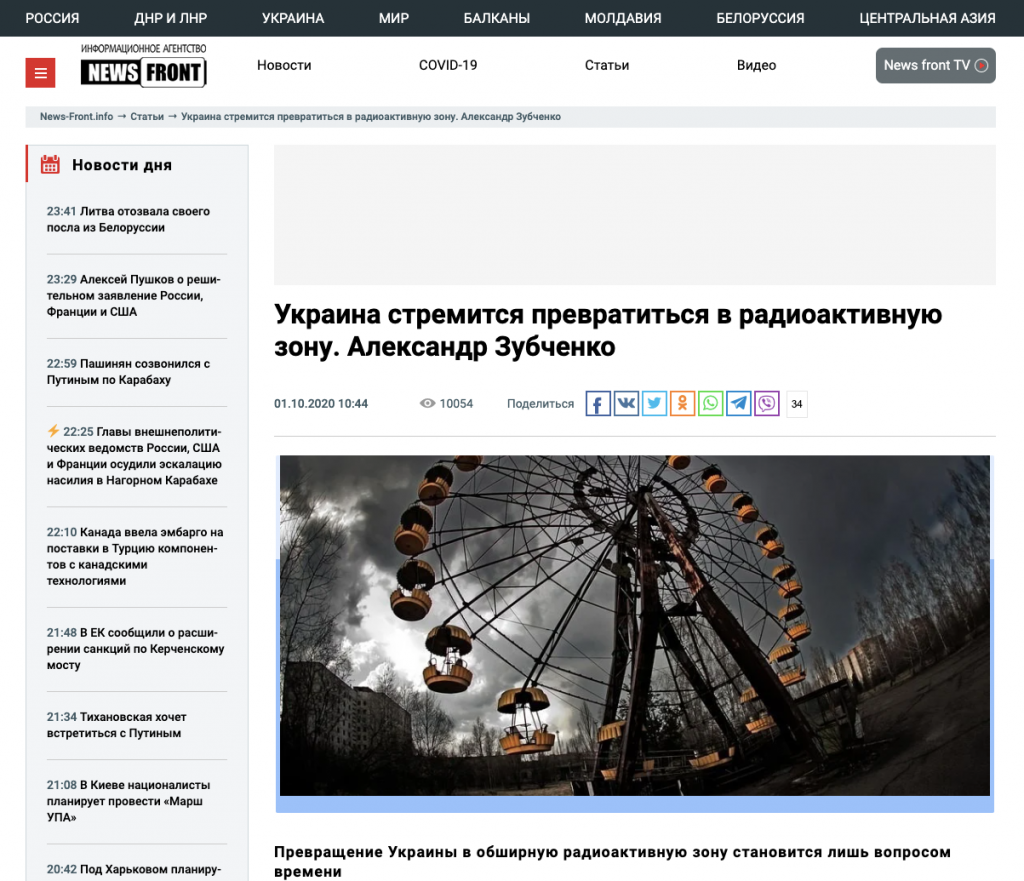 Such stories were disseminated not only by News Front, Politnavigator, Sputnik and other pro-Kremlin sites also featured them.
On September 30 Westinghouse signed a new contract with Ukraine's Energoatom, the state company overseeing the operation of Ukraine's nuclear power plants for nuclear fuel for the Rivne power plant. This agreement continues the long standing partnership between Energoatom and Westinghouse which began in 2000. Currently Ukraine uses Westinghouse nuclear fuel in six of its reactors, starting next year another reactor at the Rivne plant will also be powered by uranium fuel provided by Westinghouse.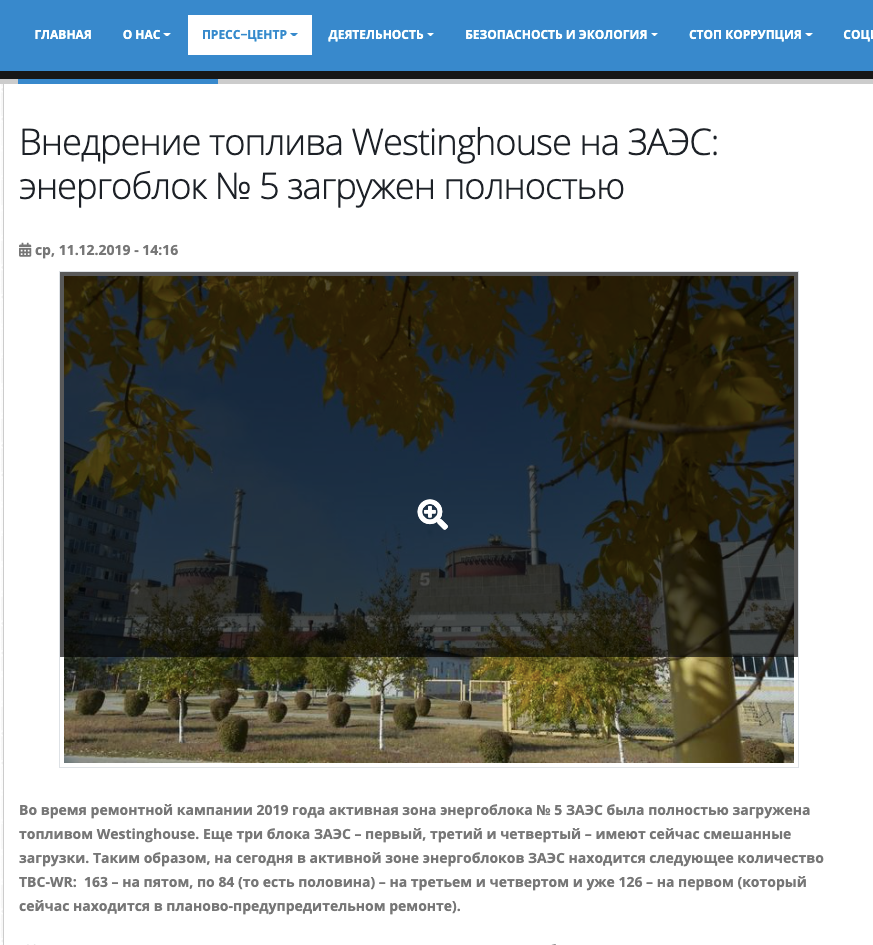 Ukraine's efforts to diversify its sources of nuclear fuel supply have been ongoing for the last 20 years,. The South Ukrainian nuclear power plant in Zaporizhzhia was the first to be fully powered by Westinghouse supplied fuel, resulting in a completely safe, reliable and efficient operation. 
Russian media cite the example of the Czech Republic in their arguments against Westinghouse, claiming that in 2006 the country abandoned its plans to use American nuclear fuel for its plants. This claim is a distorted inaccuracy; in April 2019 the Czech state energy company ČEZ began using Westinghouse fuel in its Temelin nuclear power plant.  Westinghouse fuel assemblies account for only 3% of the total number of fuel assemblies in Temelin and its launch was proceeded by complicated licensing process that lasted over three years.
Since Ukraine embarked on a fuel diversification program, Russian media have launched a relentless disinformation campaign attacking Ukraine's efforts at energy independence. The number of attacks increased dramatically after 2014, when Ukraine signed a number of energy agreements with other countries, including an agreement expanding cooperation with Westinghouse. Russia's Foreign Ministry called the agreement unacceptable and dangerous. However, 20 years of operation have shown the Westinghouse nuclear fuel assemblies to be efficient and safe.