Ukrainian, Russian, and European media misleadingly reported that Ukrainian Prime Minister Arseniy Yatsenyuk had turned down a recent Russian proposal to restructure $3 billion of Ukraine's debt to Russia. This was reported by Expert, Son, and Deutsche Welle, among others.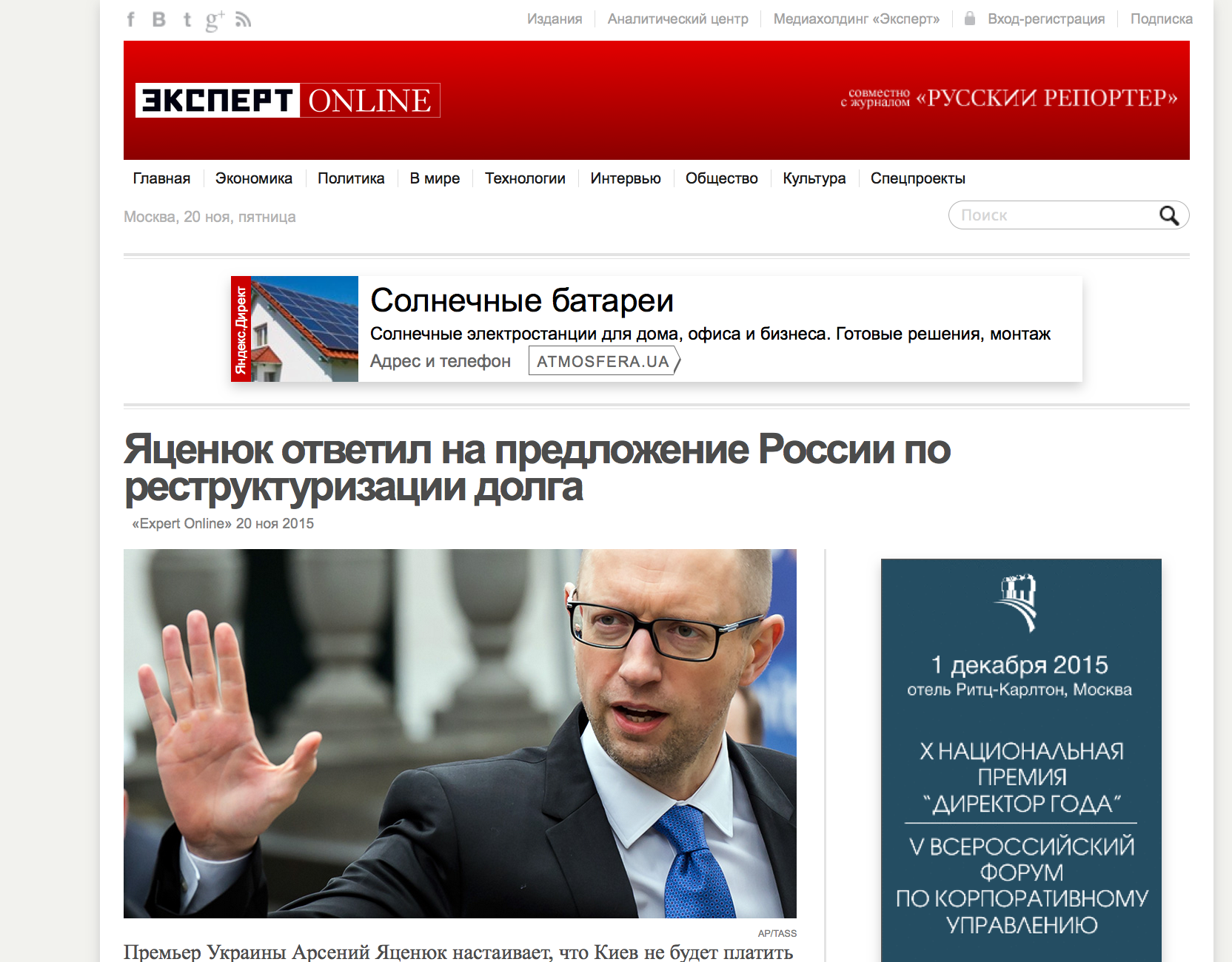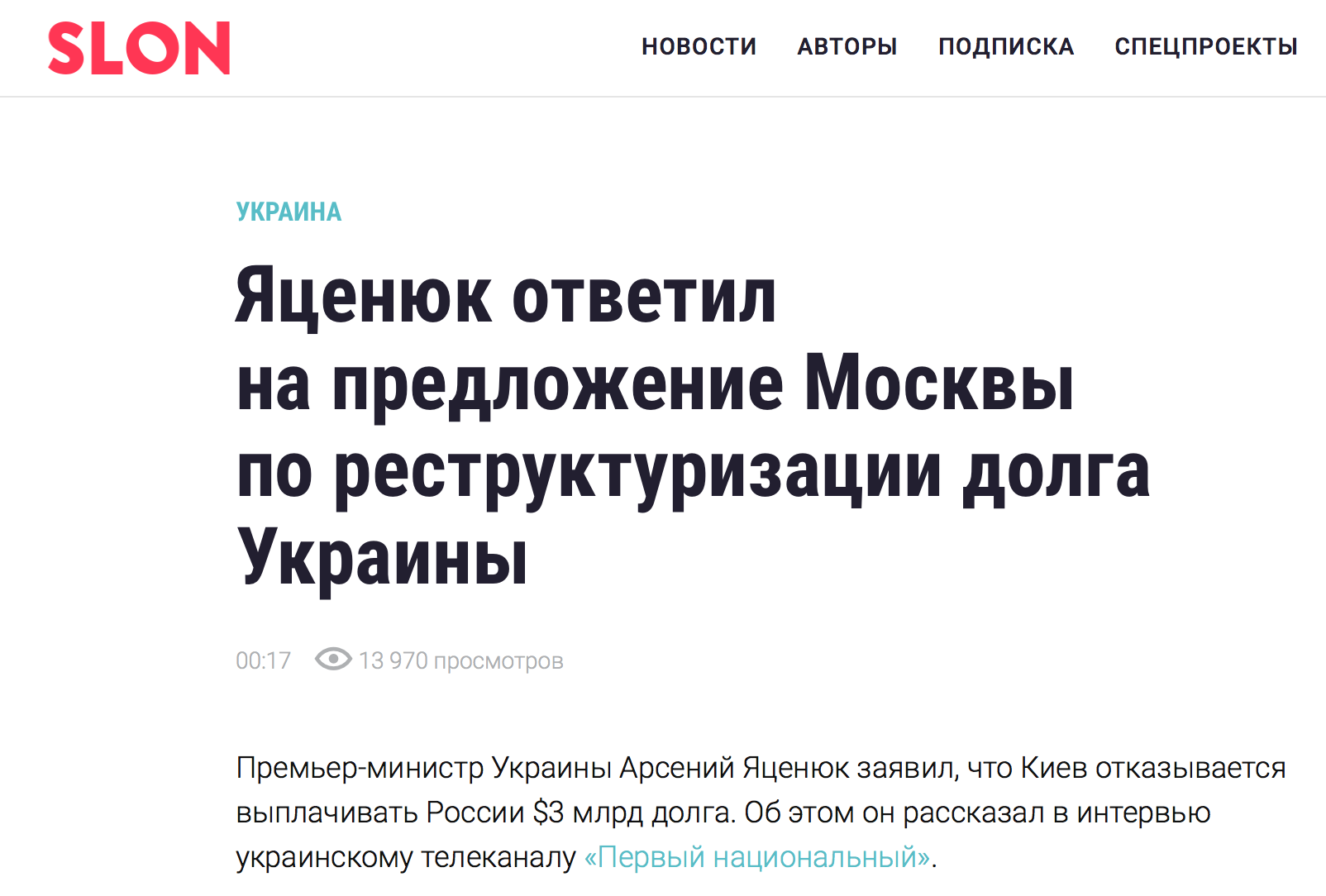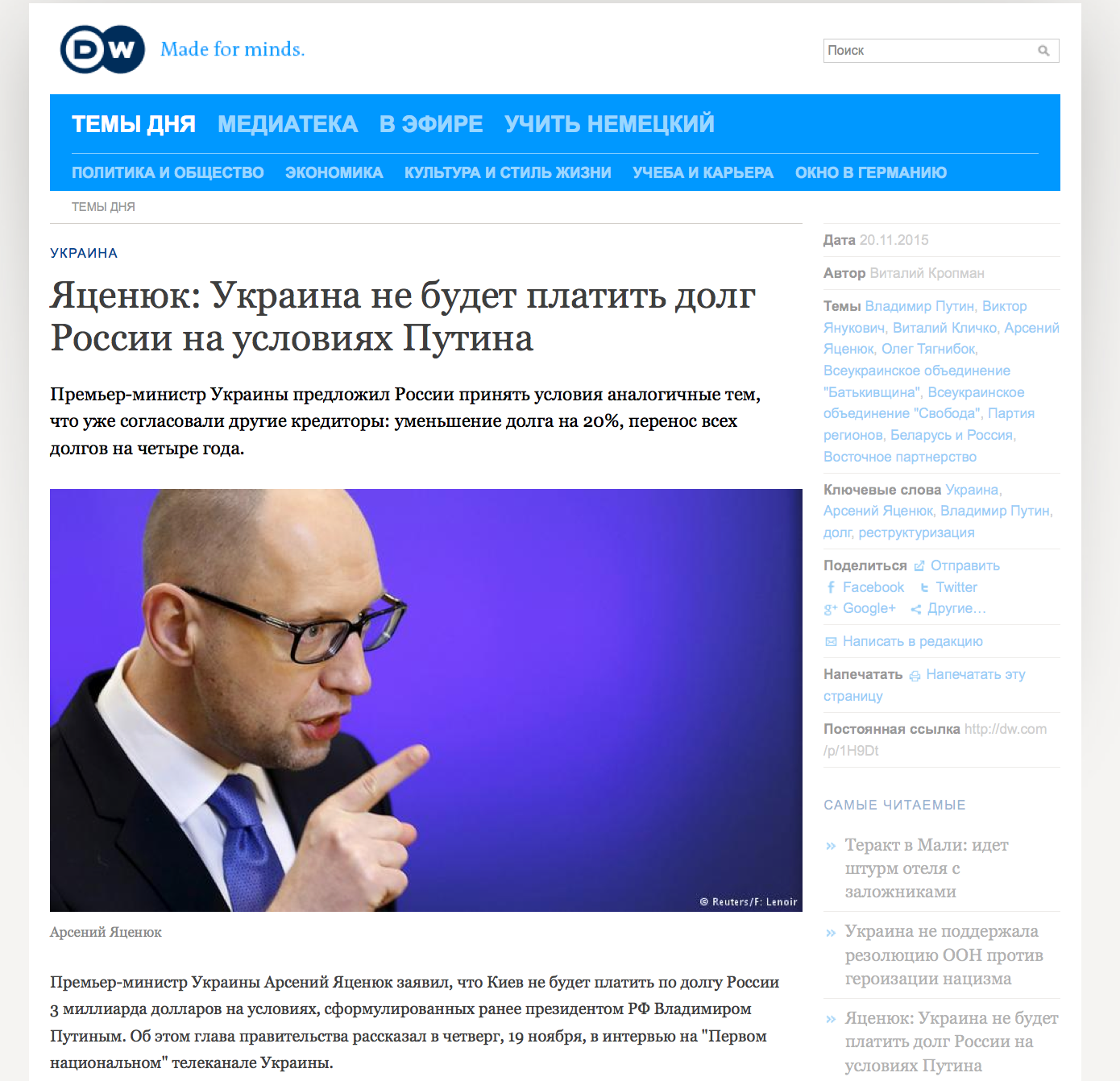 These media made reference to an interview the Prime Minister gave on First National Channel to journalist Myroslava Gongadze on November 14 (proven by Gongadze's post on Facebook).
The problem is that Yatsenyuk's comments were made two days before Russian President Vladimir Putin proposed to restructure the debt on November 16. Therefore, the interview was presented out of context.