LifeNews website published a report about a concert dedicated to the 71 years since  Zaporizhia Oblast liberation from Nazi occupation in 1943, titled «Veterans were «congratulated» with scenes of violence».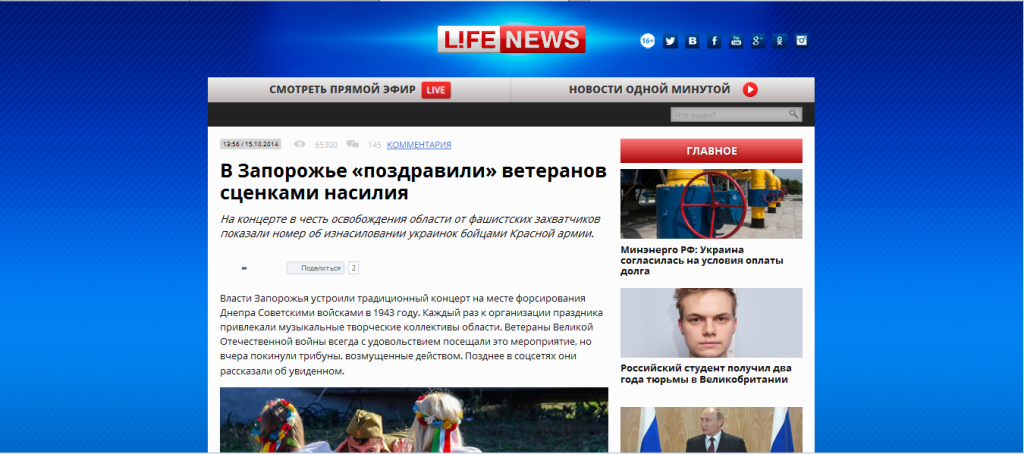 During the concert the veterans watched a play, which, according to Russian journalists, depicted the act of raping of Ukrainian women by the Soviet «liberators». LifeNews claim most of the veterans left without waiting for the play to end.
The source is attributed to an anonymous eye-witness. They are said to have informed LifeNews about the incident using VK social network. No other evidence to be found.
Later МТМ website of Zaporizhia posted a news piece titled «Russian mass media provoke Zaporizhia veterans» with a video.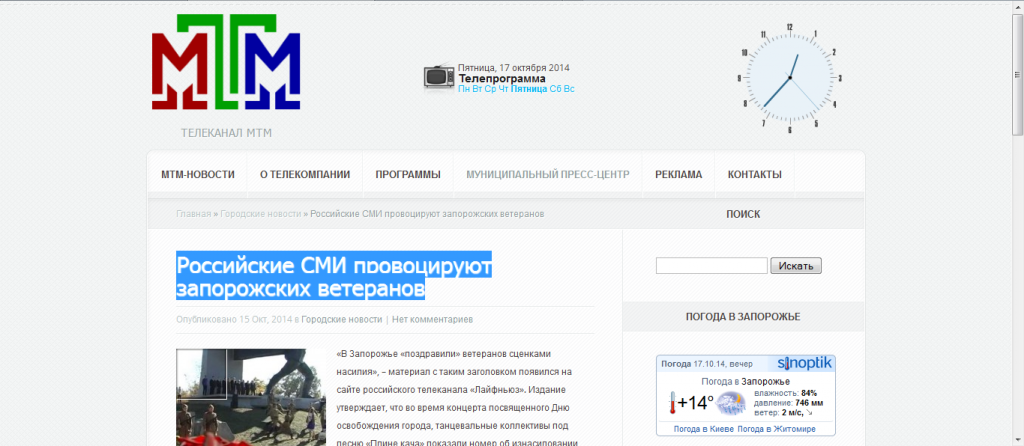 The article stated that LifeNews distorted concert facts and spread false information about it. After the news was published, LifeNews tried to buy the copyright for the original video of the concert, in order to conceal the truth. Yet, Zaporizhia channels refused to provide Russian journalists with the video, in order to prevent further manipulations and lies of the Russian TV channel.
Journalists present on the concert claim there was a dance of Ukrainian girls and Soviet soldiers. A part of it was even shown by Zaporizhia TV channels. Yet, there was no violence or rape scenes in it.