White-painted photos of Russian tanks and APCs are being spread through social networks. A lot of bloggers post these photos with the explanation that this is Russian so-called "humanitarian" enginery at the Ukrainian border. Bloggers assume that tanks and APCs had to be hastily repainted white when it had become known that they would accompany humanitarian aid.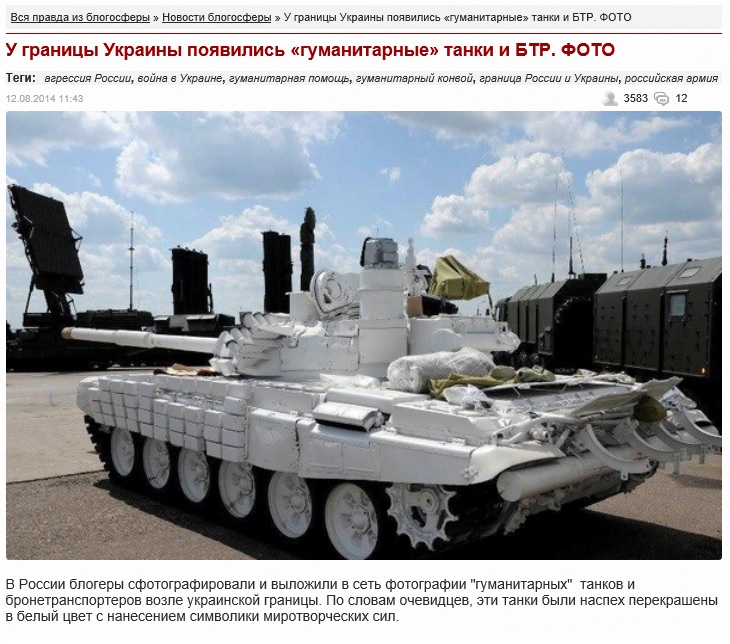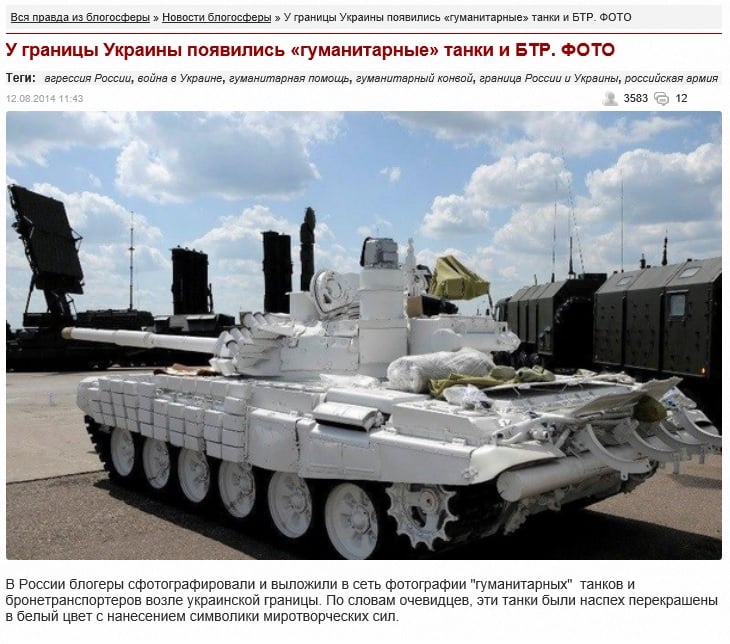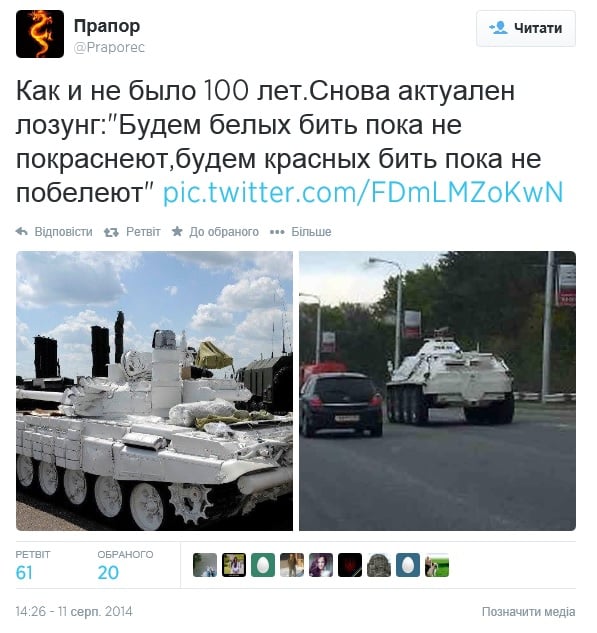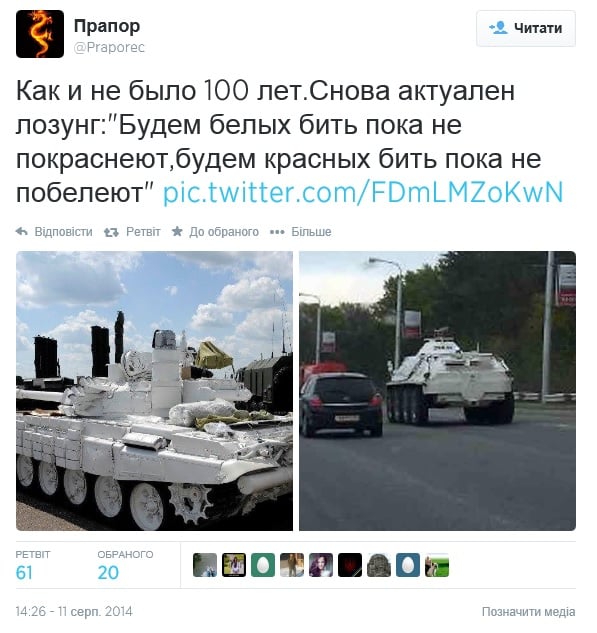 However, these photos were not made at the Ukrainian border last days.
Some of them are taken from the photo archive of the Second International Forum "Technology in machine building – 2012".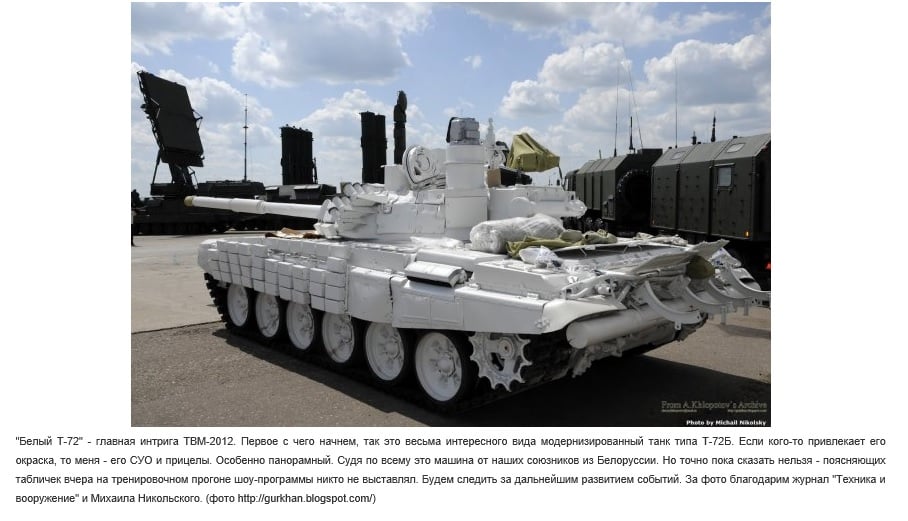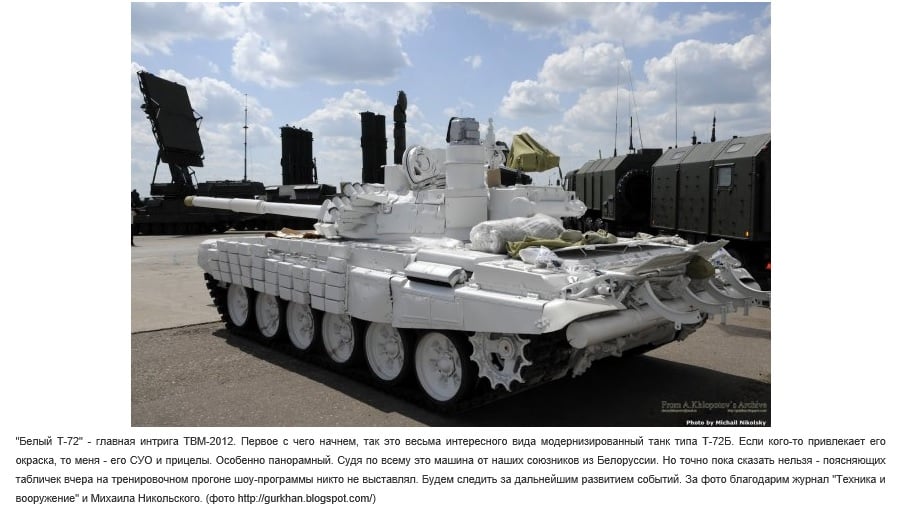 One more photo was made in May 2012 in Ufa on Salavat Yulaev Avenue.