June 13 a video entitled "National guardsmen blew up a Russian tank" appeared in Internet. It shows how allegedly Russian tank is burning. The video also has a caption "Video of the third company". Ukrainian and Russian speech can be heard from the audio: "they are near the fence… some of them are lying there", "I'll check", "damn it", "wait for one more".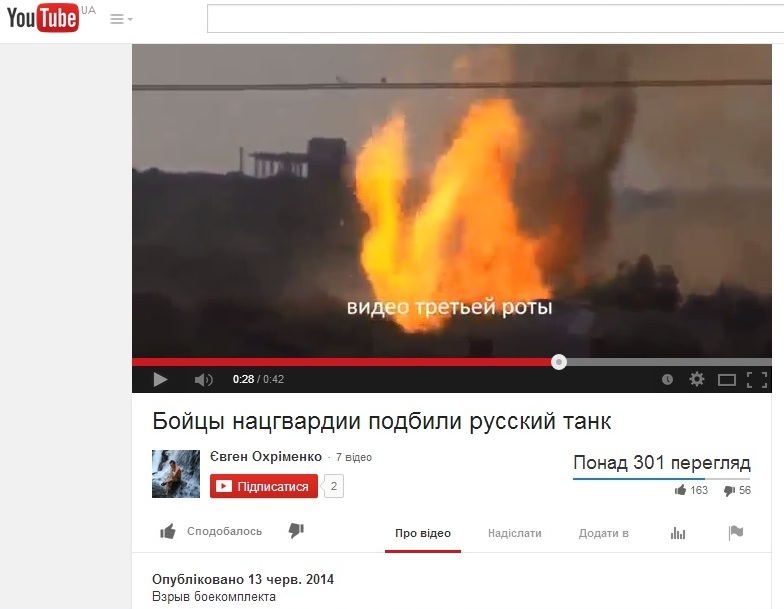 https://www.youtube.com/watch?v=notpcIJ1nVU&feature=youtu.be
The video was quickly spread around the Net and social networks.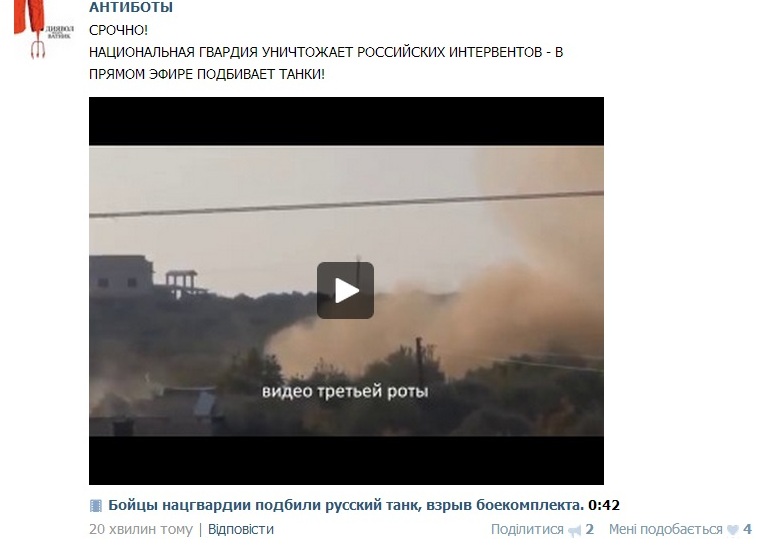 However, this video was published on the site Military.com as far back as in 2012. The action takes place in Syria. The tank tripped a mine. The audio also differs: behind the scene of the original you can hear "Allāhu Akbar", not "damn it". This phrase "Allāhu Akbar" is frequently used by Muslims, and it could be translated as "God is great".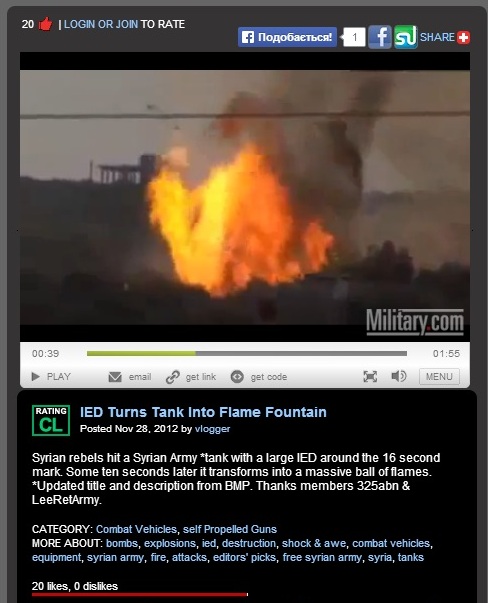 https://www.youtube.com/watch?v=i_s8cYLXS0E