A book by ex-Secretary of State Henry Kissinger appeared in Russian e-shops, it's titled "To Understand Putin. Common Sense Policy", as reported by TSN.ua.
The real author remains unknown, but the fake is sold under Kissinger's name for 99.90 rubles (round 33 grivnas). The book exists only as an e-book.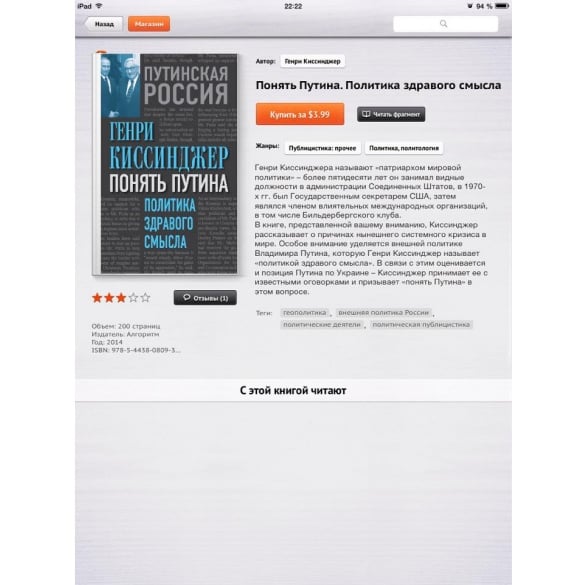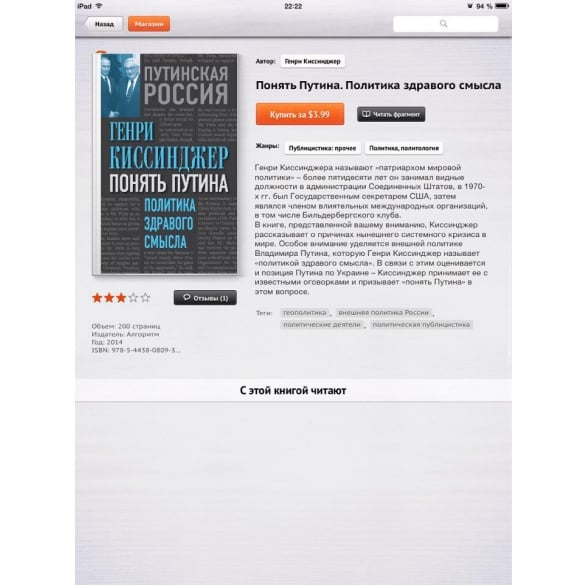 Description states it was released on September 17 2014. However, according to the official sources, the only book that has been released this year by Kissinger is "World Order").
The book was released on September 9 and exists currently only in English. There is no mentions of "To Understand Putin" in official sources.
Moreover, the fake book seems a compilation of materials when studied. It starts with a large preambule about Kissinger and his work. Introduction is signed by V. Polikarpov. While the book itself has many extracts from the most famous work of Kissinger "Diplomacy".