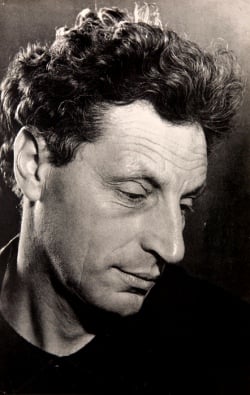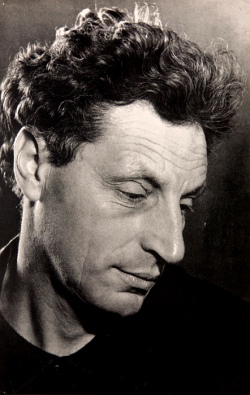 The list of artists, who support the position of the President of Russian Federation Vladimir Putin on Ukraine and Crimea includes dead people.
The gallery owner Marat Gelman stated this.
"Among the signatories of the letter of artists in defense of Putin there is deceased Victor Tsigal, number 468 on the list. Tsigal V.E, Honored Artist of Russia", – he said.
As it turned out, the artist Victor Tsigal died in 2005. There is also a brother of Victor Vladimir Tsigal. He has the same initials. But he has also died in 2013.
Recall on March 11, 2014 the Ministry of Culture of the Russian Federation website reported that more than a hundred known Russian artists supported President Vladimir Putin's policies with respect to Crimea. According to the Russian Ministry of Culture, the number of signatories is growing. By 5pm of March 15, there were already 512 signatories.
A letter from a group of known cultural figures in support of the position of President Vladimir Putin on the Ukrainian issue was published by the Russian Ministry of Culture on Tuesday:
"Russian cultural figures – in support of the President's position on Ukraine and Crimea.
In the days when the fate of our compatriots and Crimea, is being decided Russian cultural figures cannot be indifferent observers with a cold heart. Our common history and roots of our culture and our spiritual origins, our fundamental values ​​and language unites us forever. We want to see the commonality of our peoples and our cultures would have a strong future. That is why we firmly reiterate support for the position of President of the Russian Federation on Ukraine and Crimea. "
In the list of signatories appear, in particular, Alexei Batalov, Yuri Bashmet, Sergei Bezrukov, Fedor Bondarchuk, Vladimir Bortko, Mikhail Boyarsky, Oleg Gazmanov, Valery Gergiev, Stanislav Govorukhin, Vasily Lanovoi, Lev Leshchenko , Pavel Lungin, Denis Matsuev, Michael Porechenkov, Yuri Solomin, Vladimir Spivakov, Oleg Tabakov, Valentine Talyzina, Alexei Uchitel, Gennady Khazanov, Zurab Tsereteli, Nikolai Tsiskaridze, Karen Shakhnazarov.
Later it turned out that one of the signatories listed on the Ministry of Culture of the Russian Federation website, the sculptor Zurab Tsereteli has not even heard that such a list exists.
This statement suggests that some of the signatories could not have known that they were included in the list of support of Putin's policies in Crimea.
Update 03.15.2014, 21:09. The updated page of the official website of the Ministry of Culture no longer includes the name of artist Tsigal.
Yet in the cached version of that page you can still see him in the list.