June 3 Russian news agency ITAR-TASS reported «ICAO recognised Russian air space over Crimea». The agency referred to a representative of the Ministry of Transport of the Russian Federation.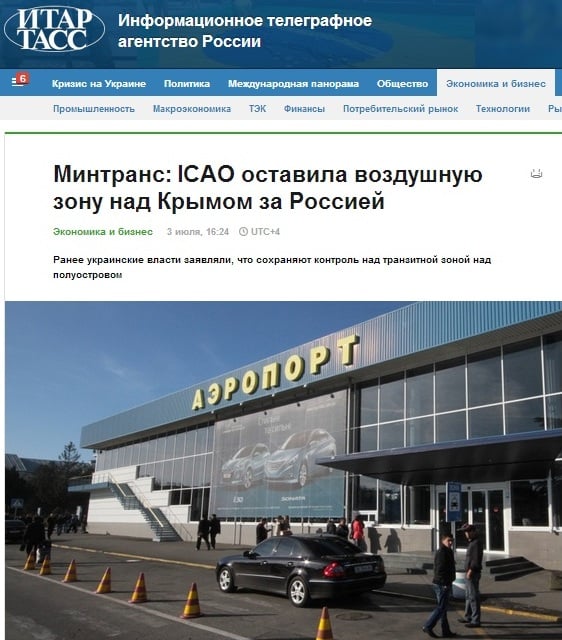 This information was reposted by news feeds and social networks.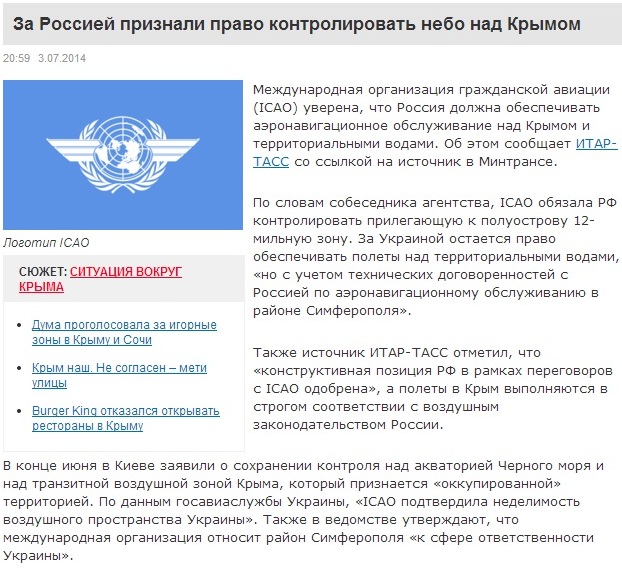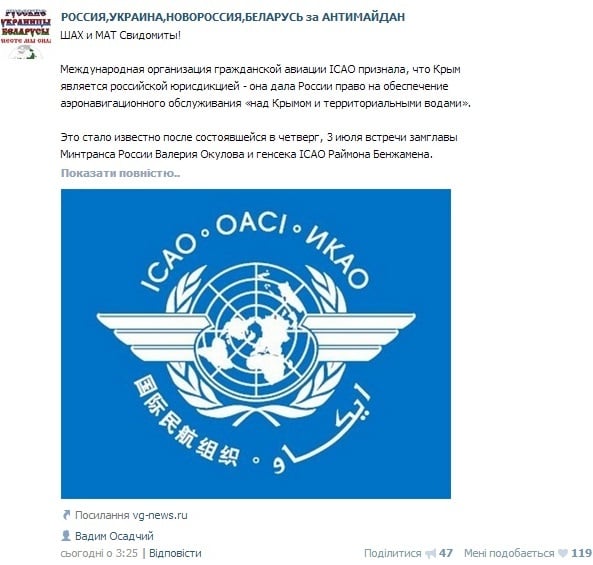 July 4 the head of the State Aviation Administration of Ukraine Denis Antoniuk met with the Secretary General of ICAO Raymond Benjamin and the Regional Director of the ICAO EUR/NAT Office Luis Fonseca de Almeida. They refuted the information from Russian mass media «about ICAO recognising Crimean air space as Russian and confirmed ICAO position on Crimea as a part of Ukraine and the Black Sea zone remaining Ukrainian,» — wrote Denis Antoniuk on his Facebook page.

The news about the head of the State Aviation Administration Denis Antoniuk meeting ICAO representatives was posted on the Ministry of Infrastructure of Ukraine website.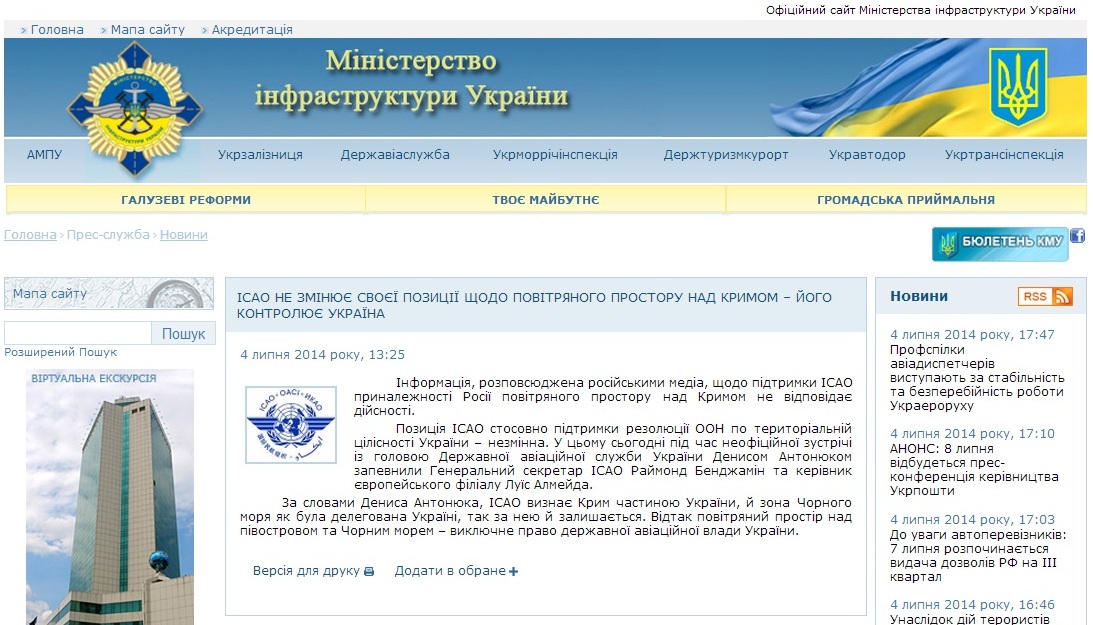 Also ICAO answered questions from Hubs journalists: «Ukraine is in charge of the flights over Crimea and its waters,» – stated ICAO spokesman Anthony Phiblin.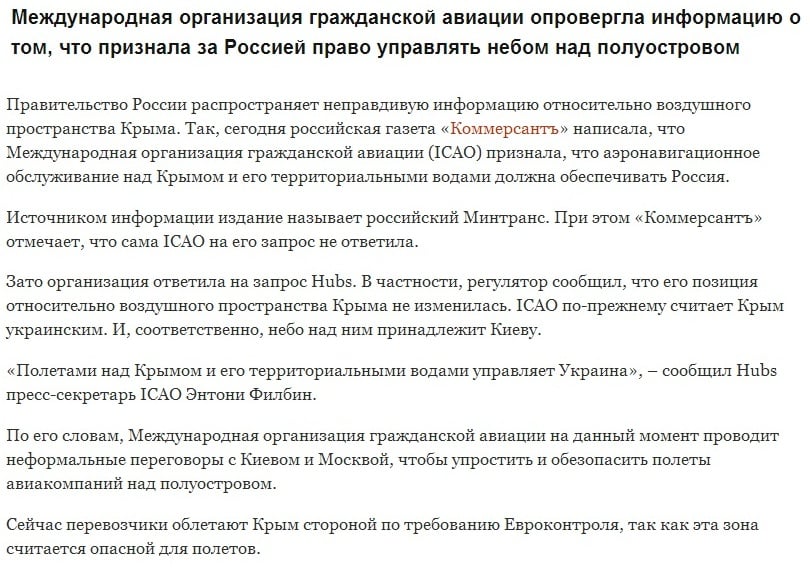 After the news was refuted by the representatives of ICAO, on June 4 ITAR-TASS  reported that «Moscow and Kyiv interpreted ICAO position on flights over Crimea in different ways».