On November 2, on the day of so-called elections on the territory of self-proclaimed Donetsk and Luhansk People Republics, a numerous number of Russian and several Ukrainian media untruthfully informed that the representatives of Italian party "Forza Italia" (literally "Forward Italy") had come as observers to the pseudoelections.
The voicer of Kremlin RussiaToday published a video entitled: "Ukraine: the elections in Donbas go right – says an observer of Forza Italia".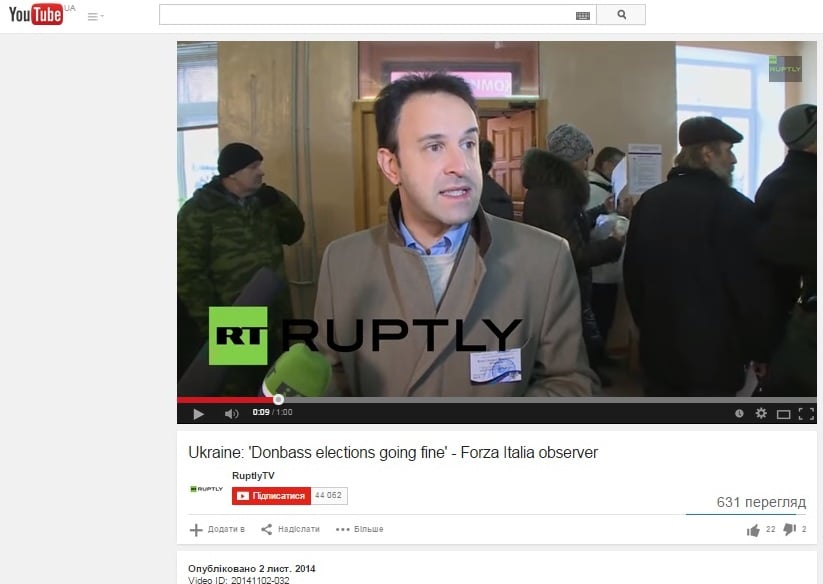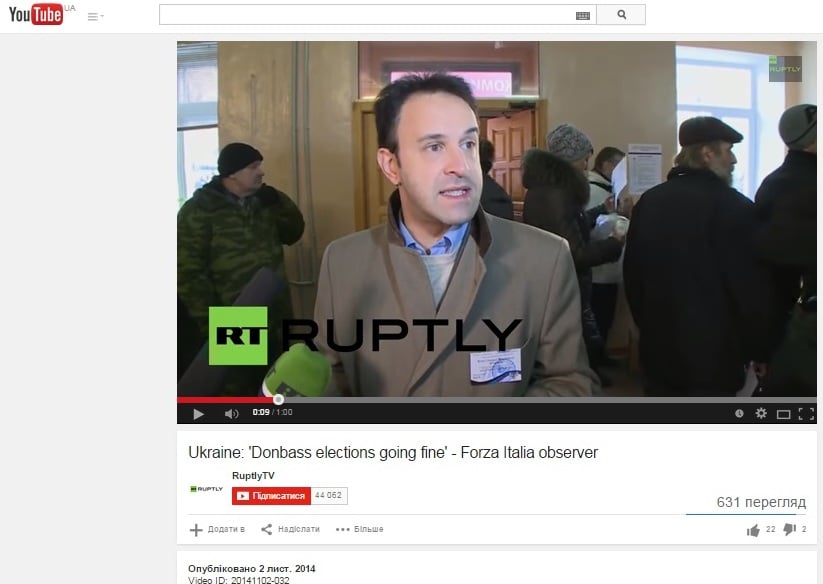 RussiaToday also informed in its Twitter that "an observer from Italy was impressed by the huge turnout of Donbas voters".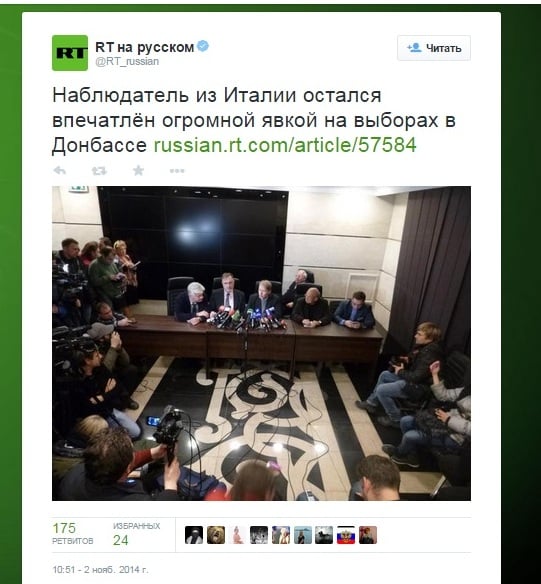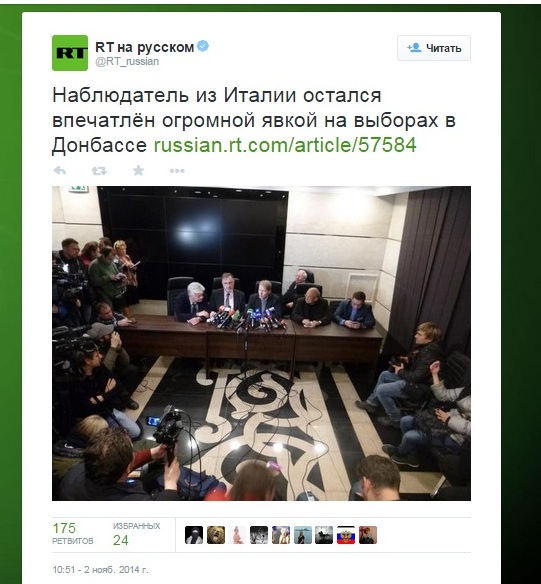 Media informed about two observers from the party "Forza Italia": some media wrote about Alessandro Mussolino, others – about Luccio Malan. In fact, Italian party "Forza Italia" did not send any observers to the pseudoelections in Donetsk People Republic and did not empower anybody to make statements on the occupied territory of Ukraine on its behalf.
The head of the Italian delegation in European People's Party, the member of the European Parliament from "Forza Italia", Elisabetta Gardini informed about this in reply to the inquiry of Yevheniy Perelyhin, the Ukrainian Ambassador in the Italian Republic.
"In reply to the concern about the presence of 'observers' in Donbas, I'd like to inform that no one delegation from 'Forza Italia' was sent to Donbas and empowered to take part in the events in Ukraine or make statements on behalf of our party. The presence occurred was a private initiative and did not correspond to the official position of 'Forza Italia'", writes the member of the European Parliament in her letter. The copy of the letter was published by the Ministry of Foreign Affairs of Ukraine on its official Facebook page.