ITAR-TASS, one of the biggest news agencies in Russia, reported in its coverage about the bloody clashes in Donetsk on the 28th of April that pro-Ukrainian "radicals attacked the participants of the anti-fascist rally of several thousand people."
The agency claims that: "The masked people armed with bats, chains and traumatic weapons attacked an anti-fascist rally of several thousands in Donetsk shouting nationalistic slogans… Several dozens of ultra-nationalists started to throw stones at the rally. The use of grenades is also reported. The attackers were rebuffed and fled away."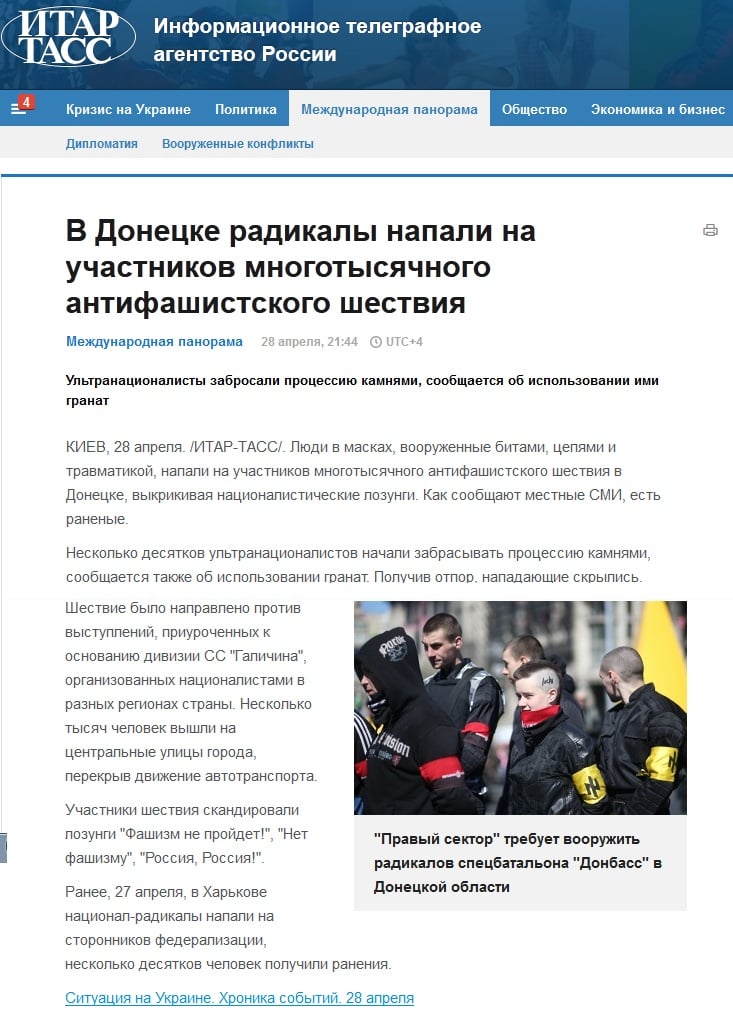 In this news entry, however, ITAR-TASS did not show a single shot or picture from the scene.
In fact, every single word of the agency's report is a lie.
Here are the people labeled as participants of the "anti-fascist rally of several thousand people" by ITAR-TASS:
The recording shows that nearly all of them are armed with sticks and spades. They are carrying the flags of the so-called Donetsk People's Republic and St. George's ribbons, and are shouting "Russia!"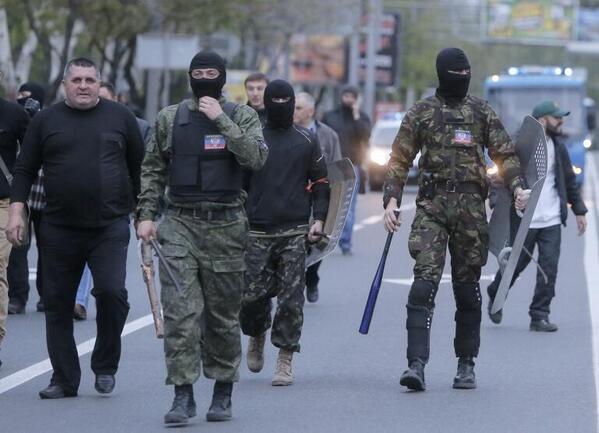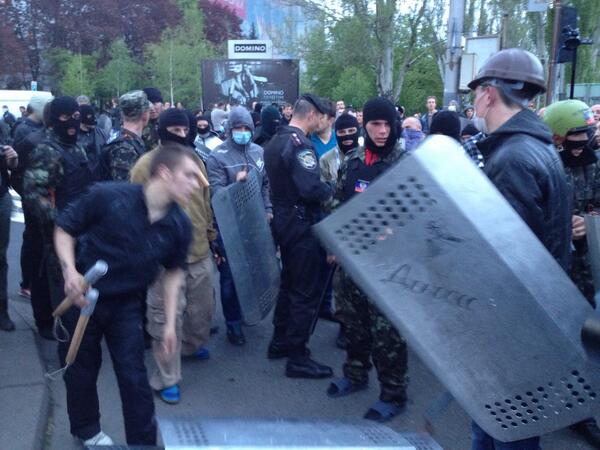 Here is is one of the attackers with a St. George's ribbon armed with a stick. The Reuters photograph says: "Pro-Russians have attacked a pro-Ukrainian march in Donetsk":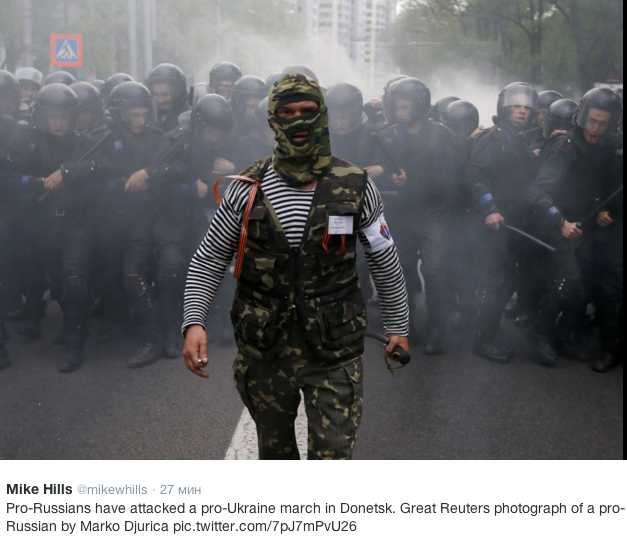 Here at 0:32 the man can be heard shouting at the reporters violently demanding to put away the cameras:
And here is how the participants of today's rally in Donetsk to support Ukraine's territorial integrity looked like: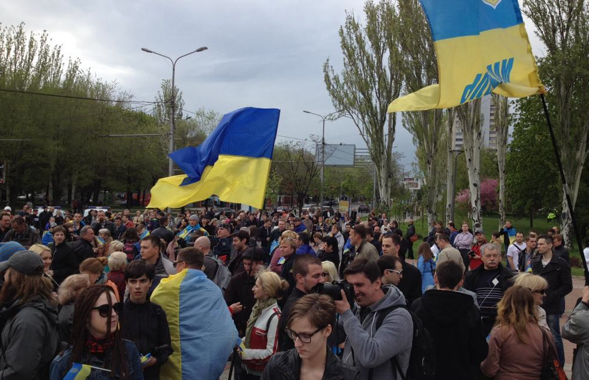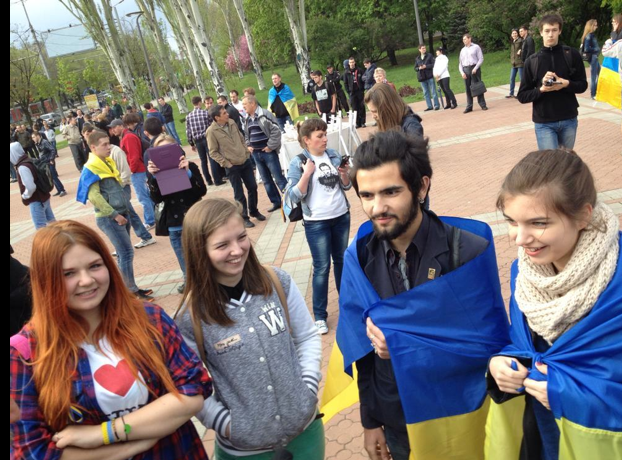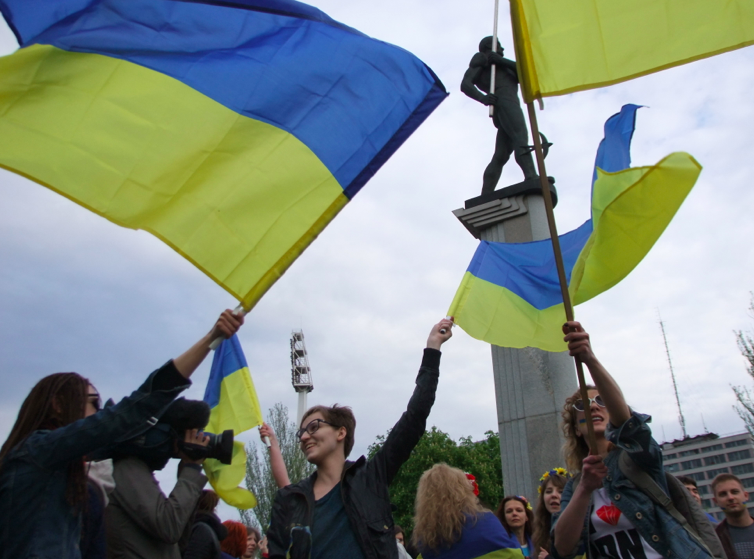 Below is a video recording of the rally itself. After gathering at the square the people set off marching in the streets singing Ukrainian anthem and the song "Chervona ruta" ("Red Rue" – a popular Ukrainian love song). It is clear that no one is armed. After the 27th minute the clashes begin. By the way, the video shows that militia did not react to the beatings of the participants of the rally to support Ukraine's territorial integrity.
The results of the clashes: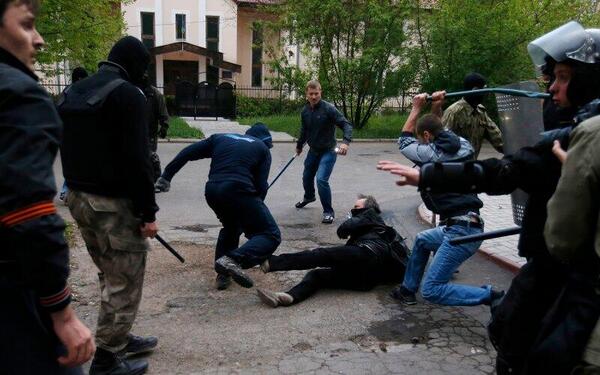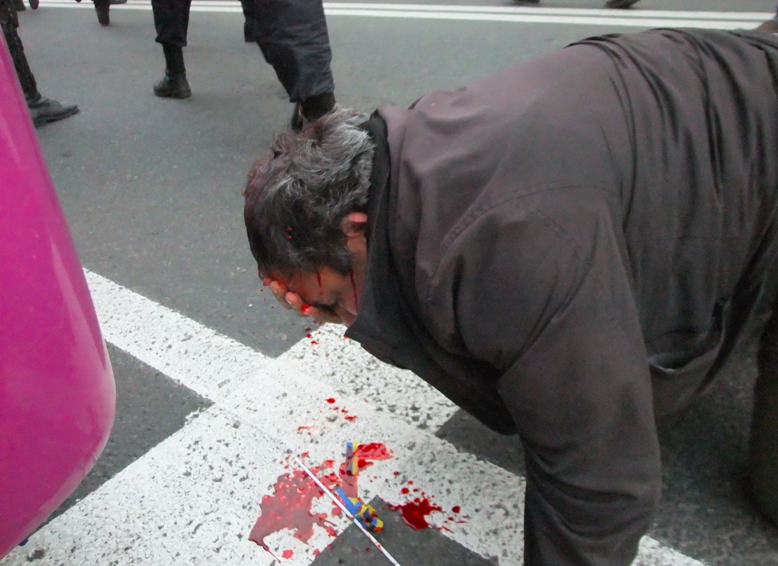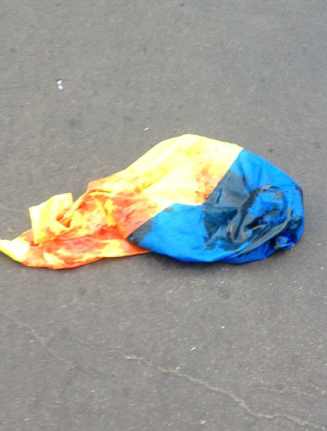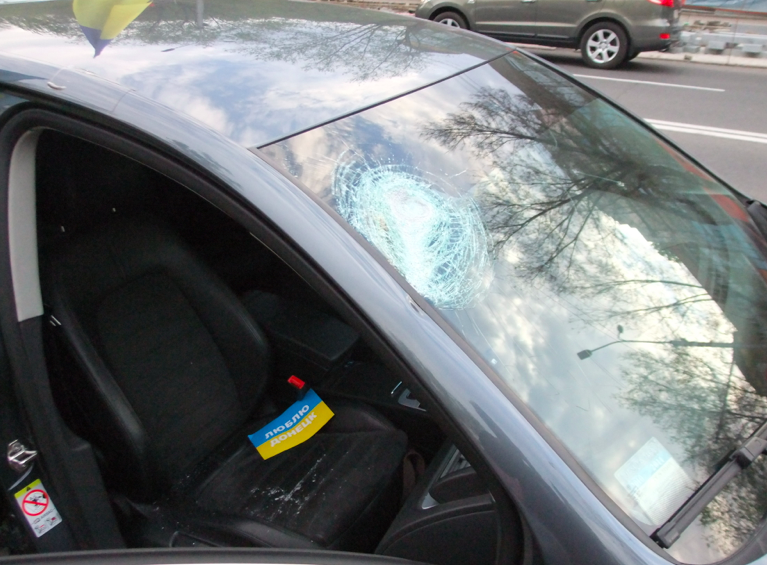 Evidence from a witness: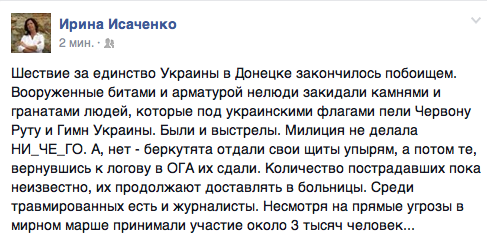 Partially adapted from the ""Novosti Donbassa" (News Of Donbas) news agency.