This week both Russian and Ukrainian media disseminated a story claiming that European Commission President Jean Claude Junker said that Ukraine is not the European Union or NATO. Speaking in Brussels Junker said: "For the moment Ukraine is neither the EU, nor NATO. Everyone should know this."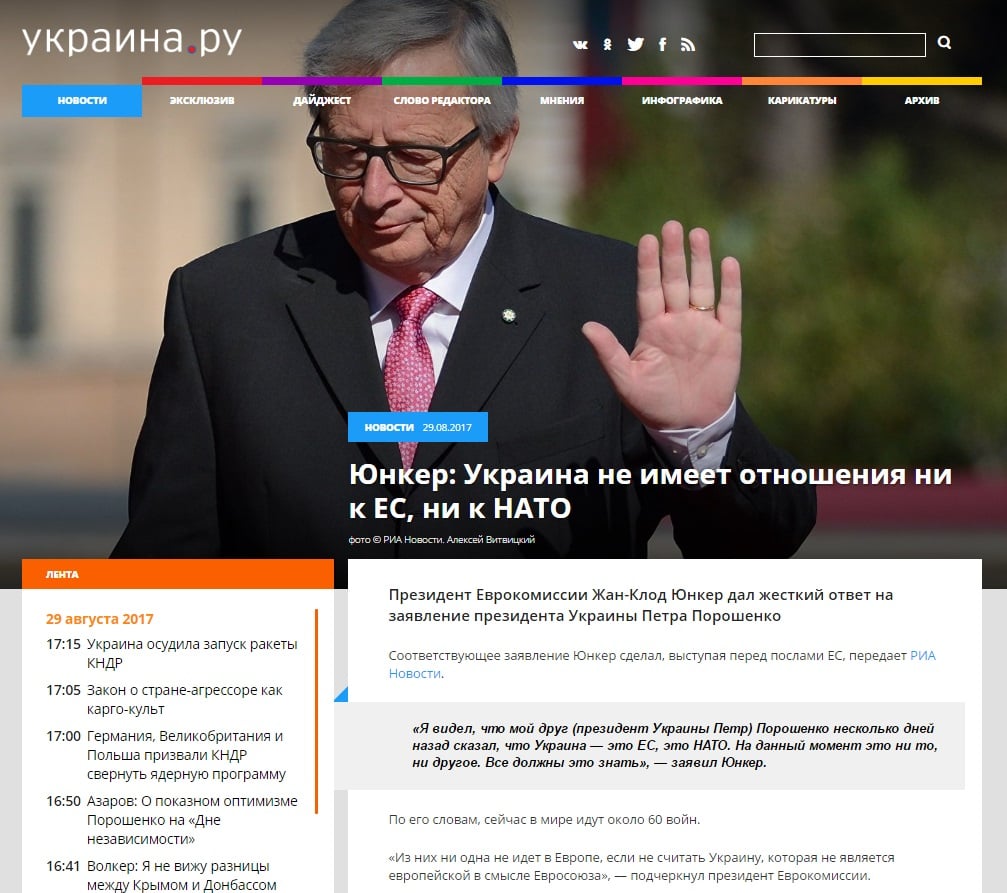 Junker's statement was interpreted in several different ways, that Ukraine has no relation to the EU or NATO, that Junker showed Ukraine its place, that the European Commission president made clear that Ukraine is not an EU country. The Ukrainian site Obozrevatel even announced that Brussels had cruelly curtailed Ukraine's European ambitions.
RIA Novosti, Sputnik, TASS, Ukraina.ru, Izvestia and other Russian sites carried this story along with Ukraine's Obozrevatel, Fakty and others.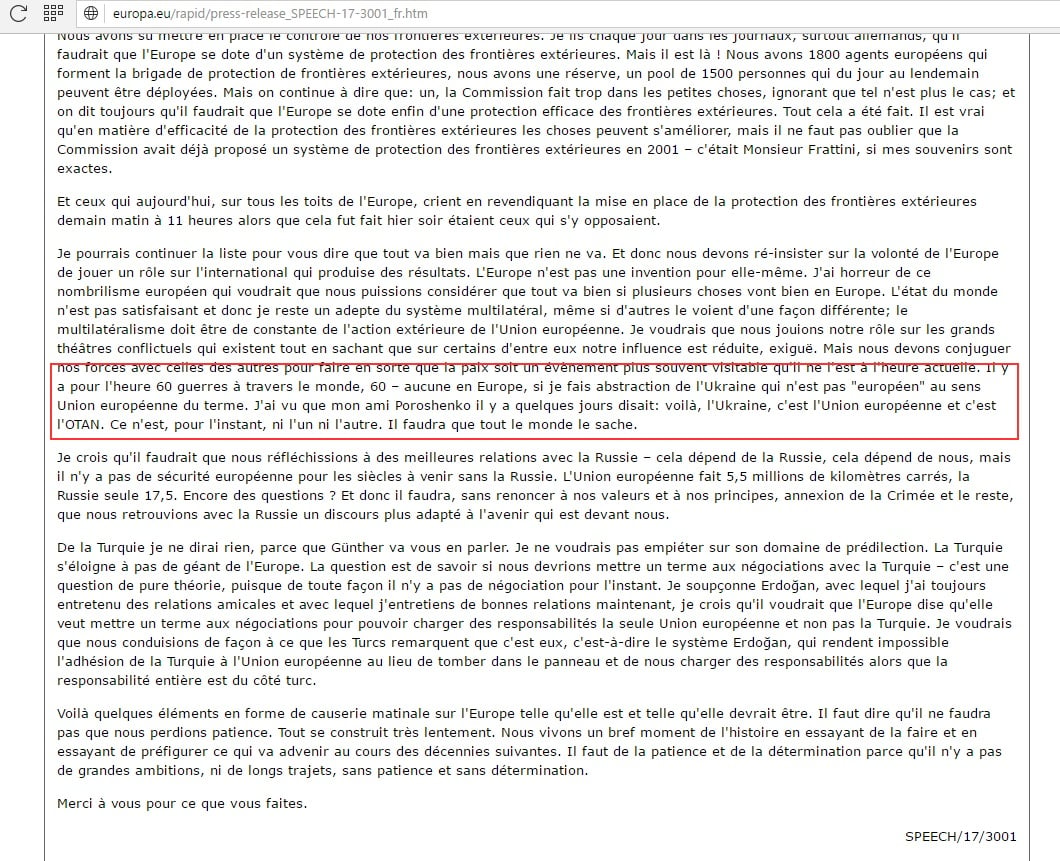 This is the full Junker quote: "There are currently 60 wars around the world, 60 – none in Europe, if I disregard Ukraine that is not  ' European ' in the sense of the European Union. I saw that my friend Poroshenko a few days ago said:  Ukraine is the European Union and it is NATO. For the moment, it is neither. Everyone should know this."
President Poroshenko never claimed Ukraine was the European Union or NATO. What he said during his Independence Day address was that Ukraine "only has one road, the wide European highway which leads to membership in the European Union and NATO. (video, 01:50)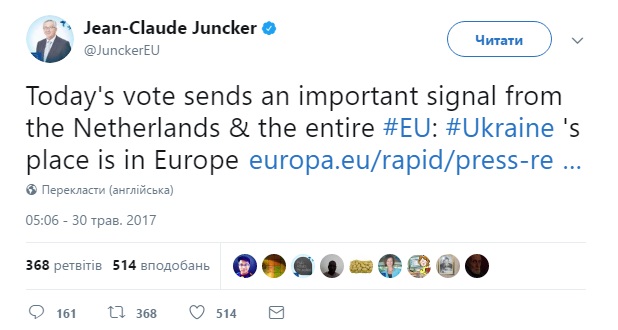 Junker has never spoken against Ukraine's European aspirations. In a tweet following the Dutch ratification of the EU-Ukraine Association Agreement last May Junker wrote "Today's vote sends an important signal from the Netherlands and the entire EU: Ukraine's place is in Europe."