Russian human rights activist Elena Vasilieva published on her website information that 11 bodies of soldiers perished in Ukraine had been allegedly delivered to Orenburg Region.

In support of her words Vasilieva published a photo of an extract from the order of the military unit №12128 (Totskoye-4) that made it clear that perished soldiers had been dismissed backdating from the Russian Army.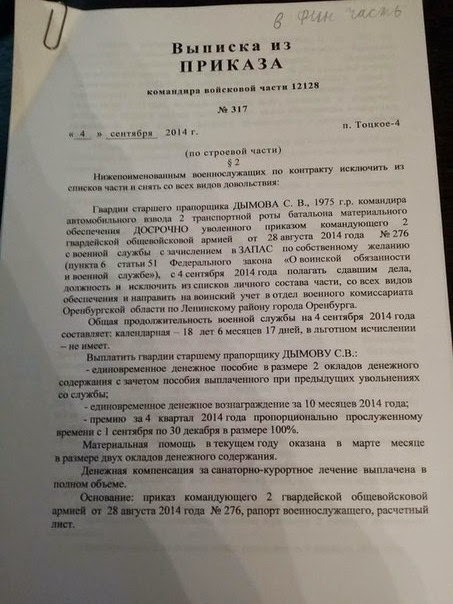 This information has been disseminated by dozens of Ukrainian and Russian websites.
However, Elena Vasilieva's information is quite doubtful. The matter is that the list published by her contains names of footballers who played for the first team of FC Gazovik in 2008 and for the second team (FC Gazovik-2) in the current year.
FC Gazovik in 2008:
Players of FC Gazovik-2: