On April 13, a scanned order No. 271 of the Federal Migration Service of Russia appeared on the website of the Parliamentary newspaper – the official resource of the Federal Assembly of the Russian Federation. Its title was "On the procedure for resettlement of Crimean Tatars from illegally occupied territories."
The document states that the Crimean Tatars will be expelled from the peninsula and settled in Kostroma, Nizhny Novgorod and Rostov regions.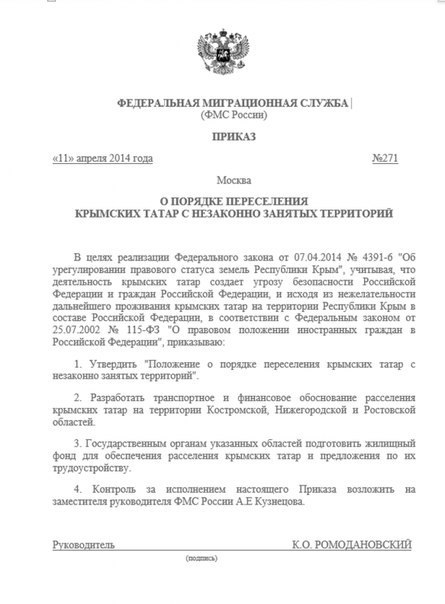 In fact, such a document does not exist. In the afternoon the website of Parliamentary newspaper stopped working. The only text that remained there stated that the aforementioned order appeared on the website as a result of hacking. It also stated that the order is a lie.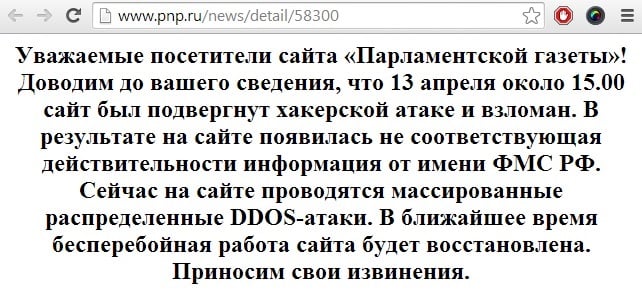 Furthermore, it is unlikely that the expulsion of an entire national group can happen under an ordinary order of one of the departments with the signature of the official, without a vote of Russian parliament and decision taken by the president.