Several e-news agencies simultaneously reported that the commander of an armed squad and a priest of Moscow Patriarchate Vladimir Maretskii, who had taken active part in seizing of the Novoaidar district electoral commission, was released by the Kiev district court in Kharkov.. All of them referred to the Facebook page of a Lugansk public figure, Dmitrii Snegirev .
«Now this terrorist priest is giving press conferences and telling how Ukrainian soldiers tortured and beat him, thus damaging the Ukrainian military forces,» — wrote Dmitrii Snegirev.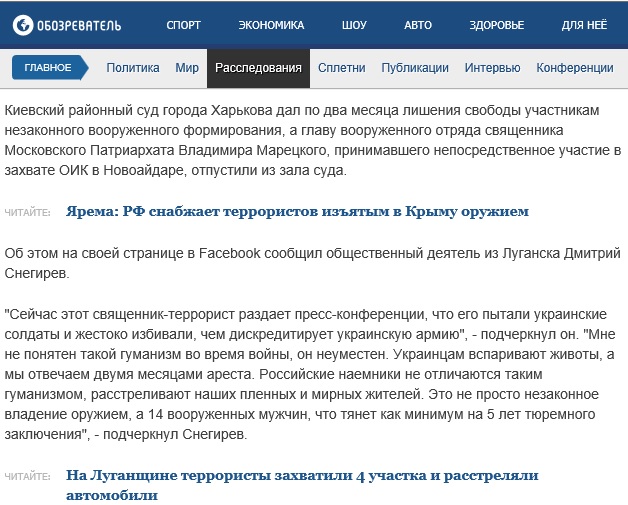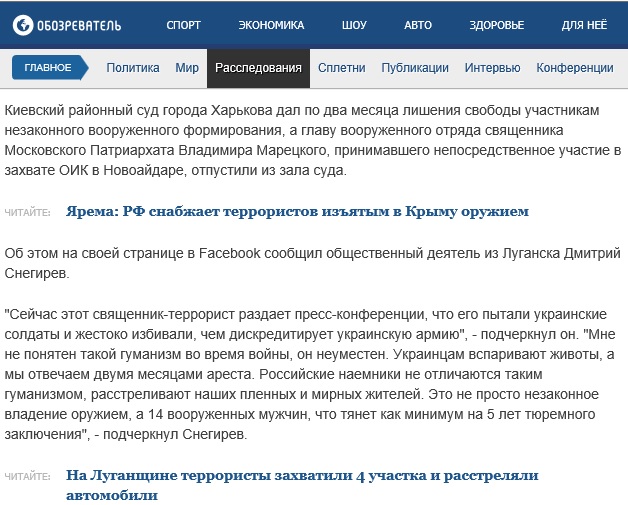 This information is not true. The head of Kiev district court Elena Tsimbalistenko refuted the news about the terrorist's release. «According to the decision of Kiev court judge, Maretskii Vladimir Viacheslavovich, year of birth 1972, was given 60 days detention as a pre-trial restriction, this term is maximal. Besides he is unbailable, — said Elena Valentinovna. — If the investigation is over in 60 days, the case will be reviewed in the court. If the investigation is not over, the detainment term will be increased.» This decision was taken on Thursday, May 29.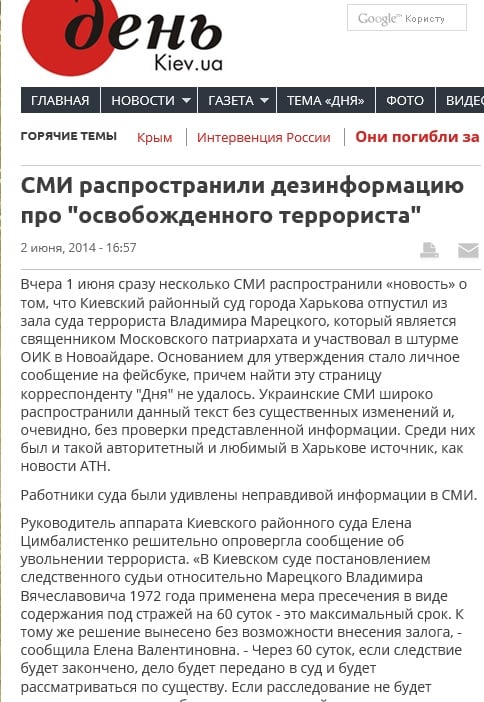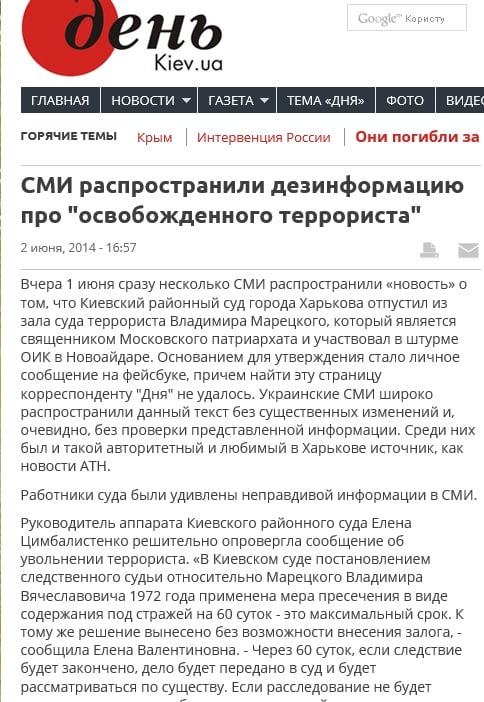 As for the interview allegedly given by Vladimir Maretskii, most likely his video interview for Kirill Frolow is meant, which took place in an ambulance on the way to the hospital. Kirill Frolov wrote about it on his page in LifeJournal on May 30. «01:10 — Just came home. Interviewed the attorneys. All 9 Lugansk citizens received last resort pre-trial restriction: 2 months in pre-trial detention centre, all unbailable. Father Vladimir has three children, he had 2 surgeries because of kidneys problems. I managed to talk to him… Even filmed an interview while in an ambulance on the way to the hospital,» — wrote Frolov.


Therefore, the information that Vladimir Maretskii was executed by the Narional Guard on May 29 is also untrue.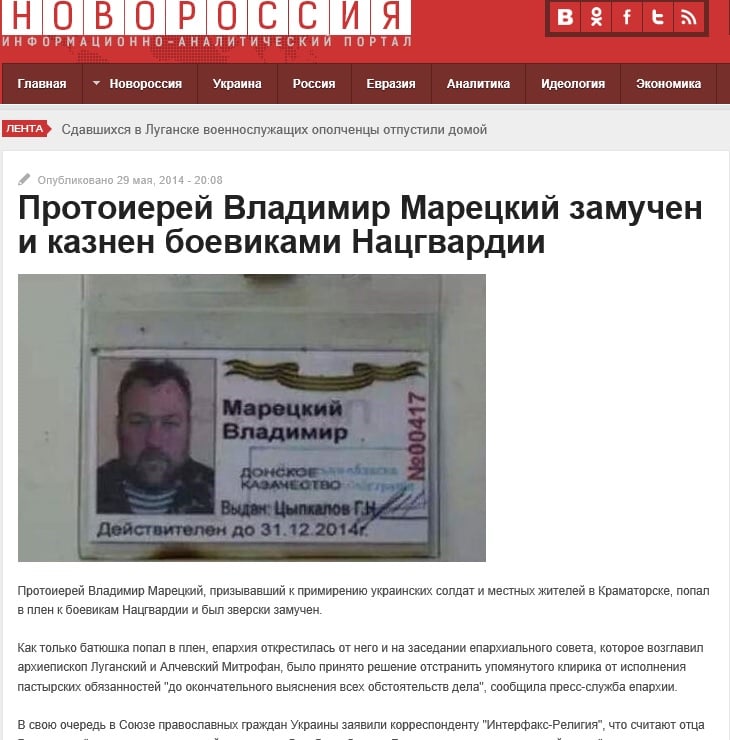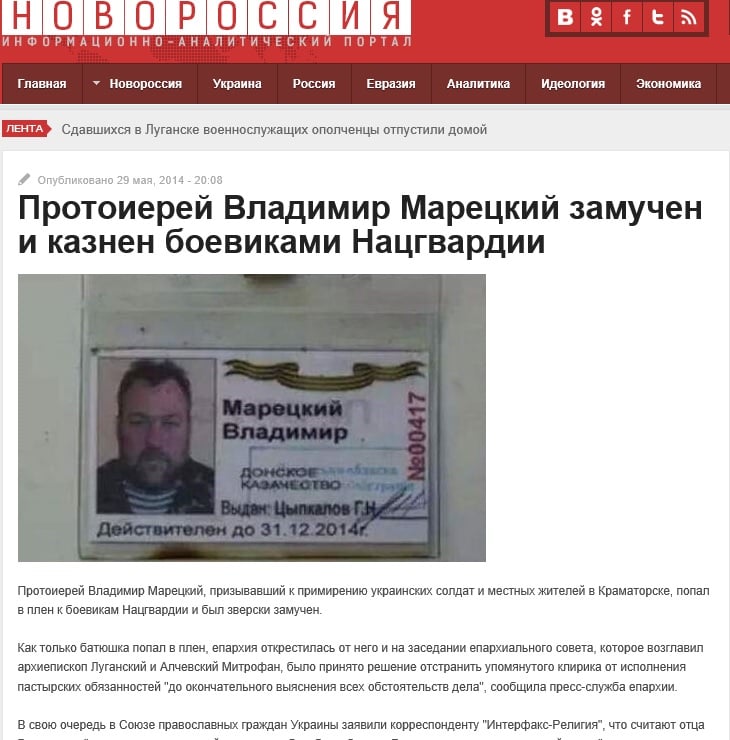 Earlier, diocesan assembly lead by Lugansk and Alchevsk archbishop Mitrofan decided to suspend the aforementioned clergyman from his vicarial duties until «the fact-finding of the case is finished» as reported by the diocese press-service.