April 14 2014 Russian news agency ITAR-TASS informed that there will be the first salute in 23 years in Kerch on Victory Day with reference to South-eastern Command.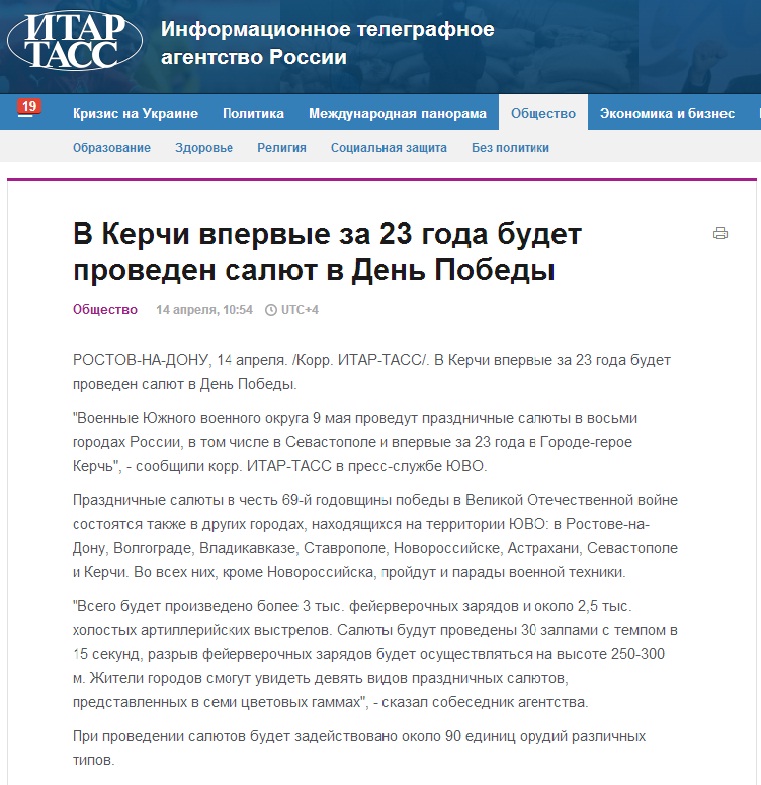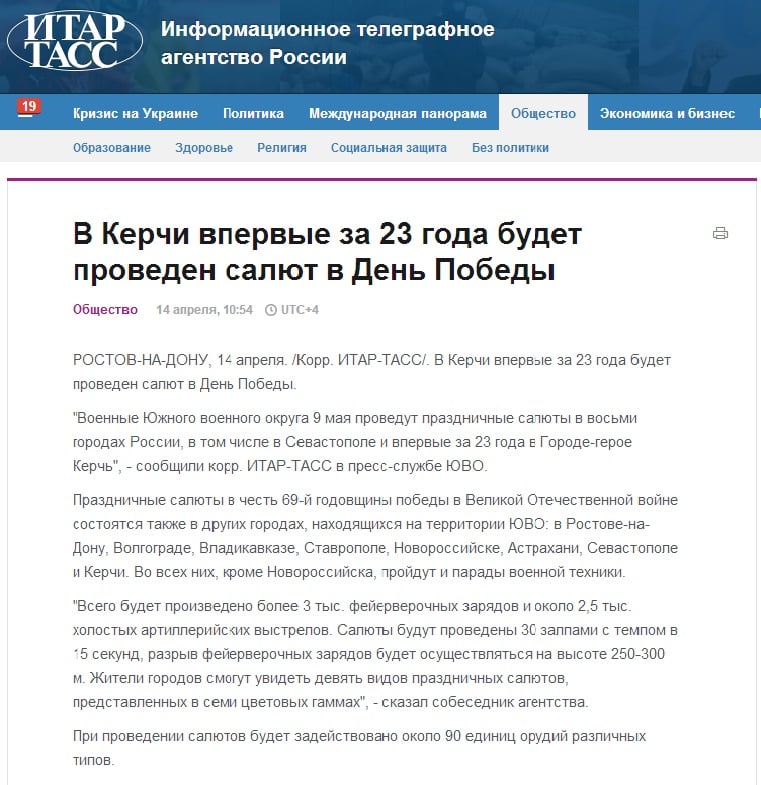 «On May 9, soldiers of the South-eastern Command are to perform festive artillery salutes in eight cities of Russia, including Sevastopol and Kerch, for the latter it will be the first salute in 23 years, » — this information was received from  the South-eastern Comman press service by ITAR-TASS.
Although, Kerch  had regular artillery salutes on Victory Day.
Every year the minister of Defence issues a decree on Victory Day artillery salutes  in Hero Cities. Last year there were two salutes in Kerch: one was fired from the Mount Mithridat and from Stroigorodok, where the military launched fireworks with tank volleys.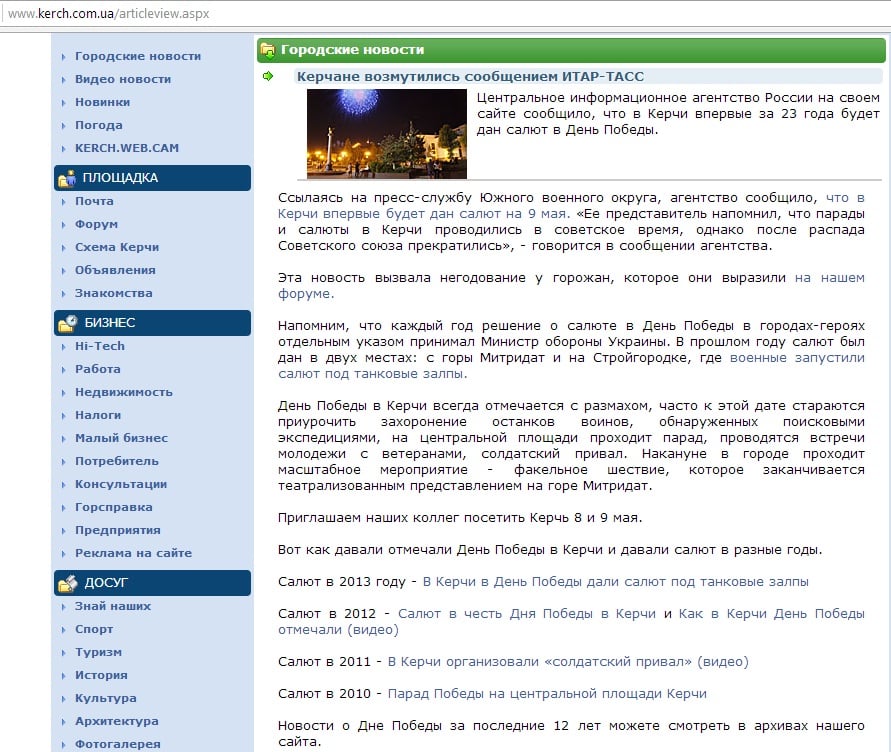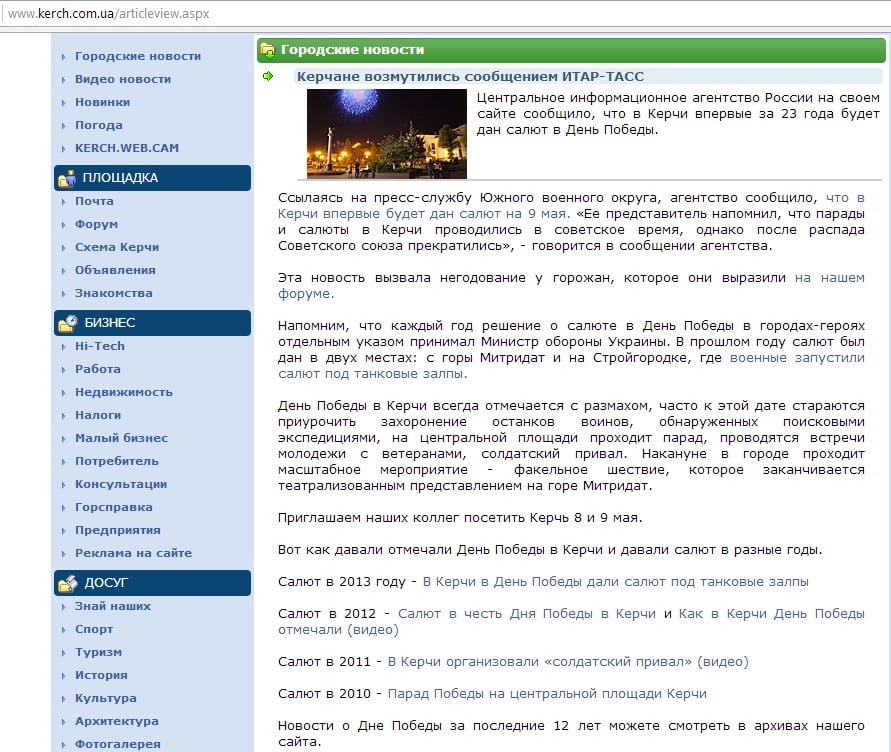 Note, that festive artillery salute is an act of firing of multi-drop firework charges from special («salute») artillery.