The information about the members of 831 air brigade from Mirgorod taking part in the fight for the Donetsk airport (which had been seized by Donetsk gunmen at night) on fighters Su-25, MiG-29 and helicopters Mi-24 is actively spreading in the Web. Numerous news websites and blogs posted pictures and names of the air brigade members with calls for revenge.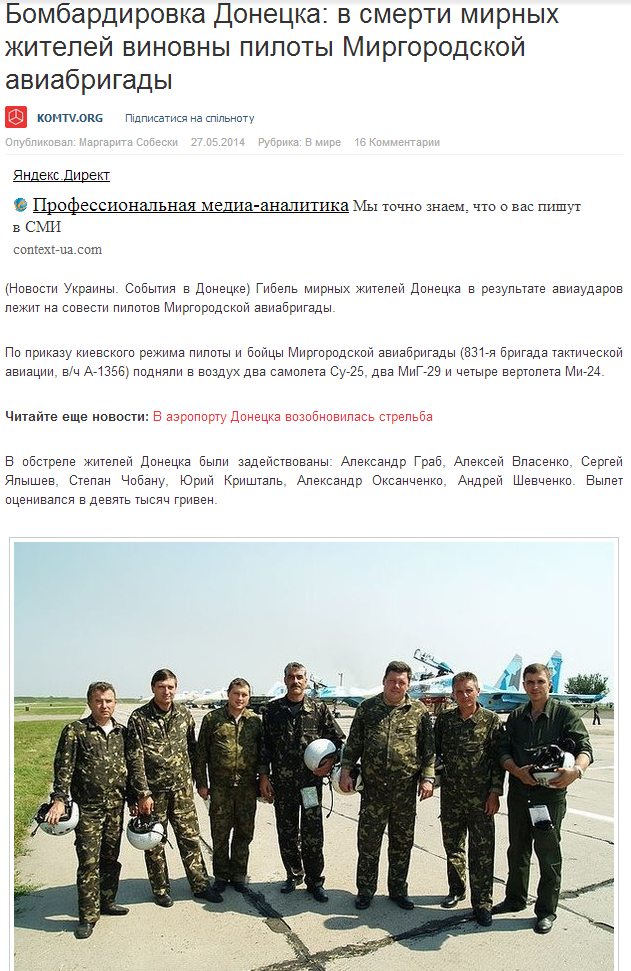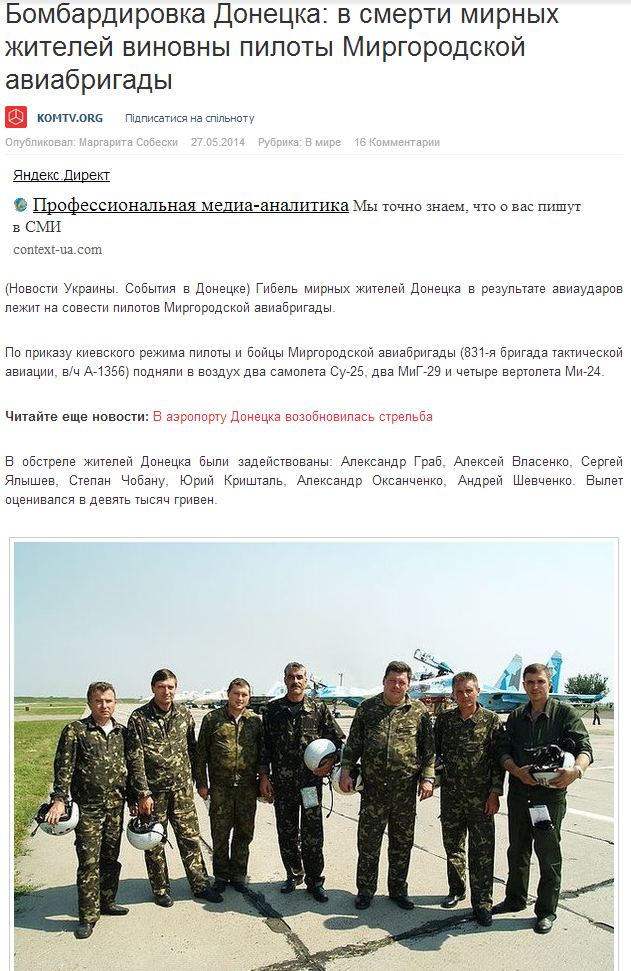 This information is not true.
Firstly, the 831 air brigade has only Su-27 fighters.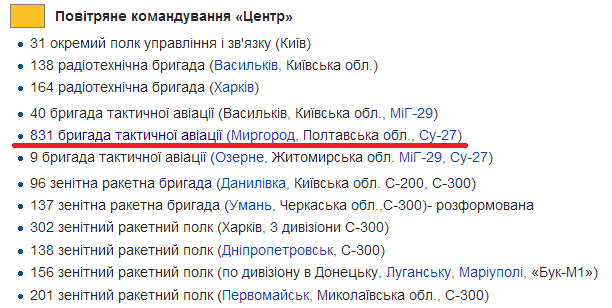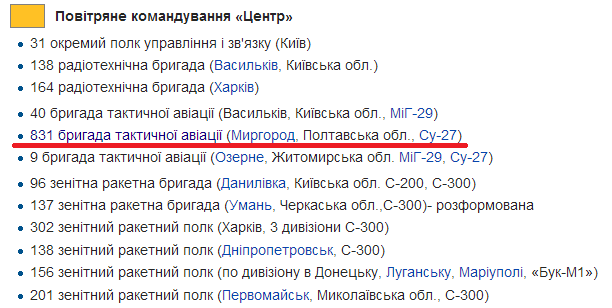 These air crafts are intended exclusively for aerial fights, they are unable to hit land targets, lacking the necessary equipment and the corresponding integrated sight unit.
Besides, according to the information we have, the people on the "incriminating" picture, who are claimed to be members of the 831 air brigade, are no longer related to it. Moreover, one of them — Andrei Shevchenko — died in 2009, another — Iurii Krishtal — became physically disabled due to a car crash in 2010. The other three retired several years ago.
At night on 26 May, DNR gunmen seized the Donetsk airport. They placed missile launchers on the roof of the building, which they used against helicopters and planes. According to the available data, 38 gunmen and 2 civilians were killed in the Ukrainian military operation.