Several web sites simultaneously posted messages about the upcoming first Ukrainian gay parade in Lviv in May, referring to UNIAN. According to the pseudo-news, the acting President of Ukraine is to lead it.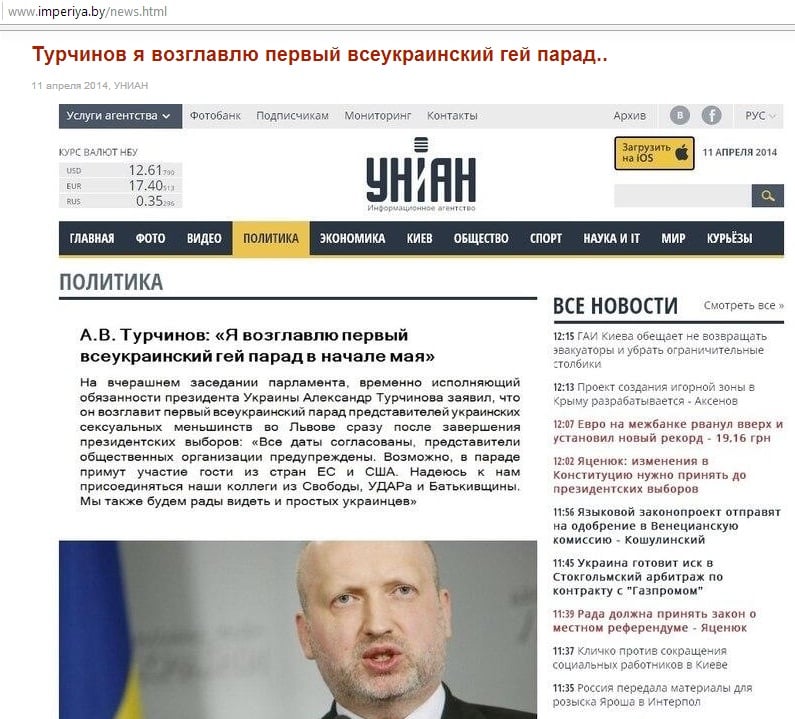 The information is so absurd that it seems there is no need to disprove it. However, since it has spread over the Internet and received serious discussions on forums, it has to be proved fake.
To begin with, it has never been posted on the UNIAN web site. The so-called reposted piece of news from UNIAN has a different font, which is not used on their web site. In addition, it has neither publication time nor references to it in social networks.
In fact, the news which is referred to by the informational resources looks like the following: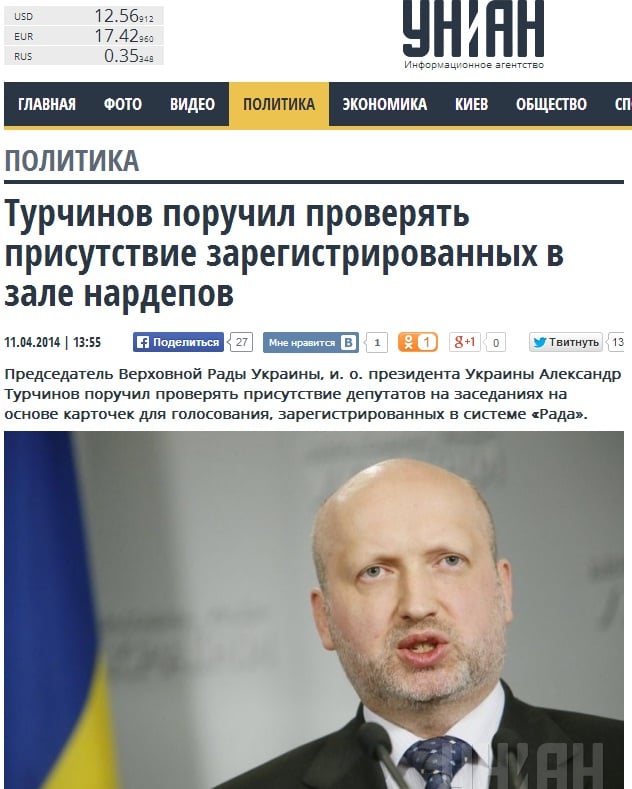 Following the point mentioned above, the «news» states the gay parade is to take place at the beginning of May, right after the presidential election of Ukraine. However, as it is generally known, the pre-scheduled presidential elections in Ukraine are to take place on May 25, 2014, not in the end of April.
Another important point, the Ukrainian LGBT community is not planning any Ukrainian gay parade in in Lviv or any other city in May. There is no information confirming the parade neither on the LGBT web site nor on the social networks pages of its activists. While in the pseudo news, it is stated: «All dates are coordinated, representatives of public organisations informed. »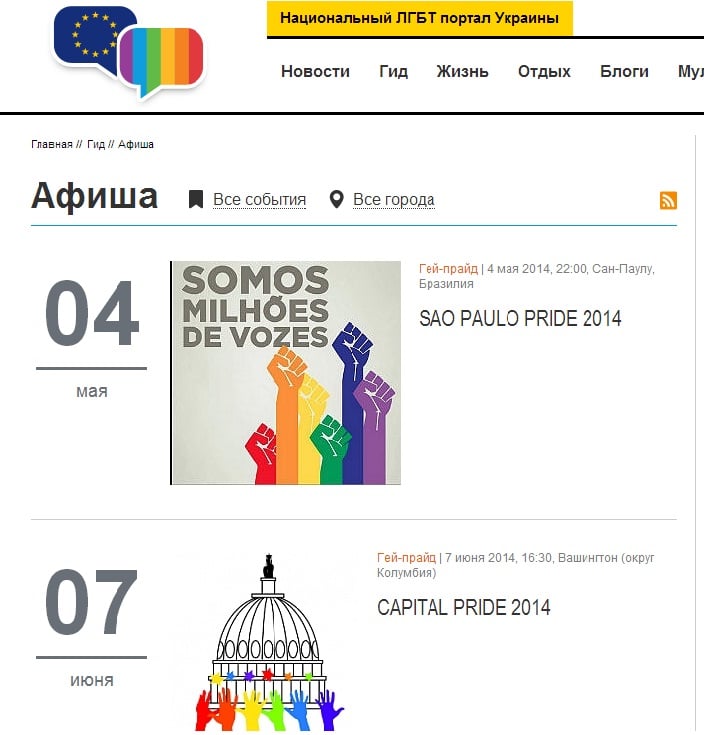 Finally, the Ukrainian LGBT pride parade already took place in May 25, 2013. That is why the parade announced in the news cannot be the first one. As for the next gay parade, according to the message of the LGBT press service: «Not a single word about a gay parade! What is a "gay parade"? That is a festive march, like carnival, with loud music, dances, moving platforms, bright costumes and general joy. No one has ever done anything like that in Ukraine and no one ever schedules it.»