A number of web sites reported pride march taking place in Kiev on May 25 2014. Yet, they referred to indeed existing news of Ukrainian sites – "Podrobnosti" and "TSN.ua".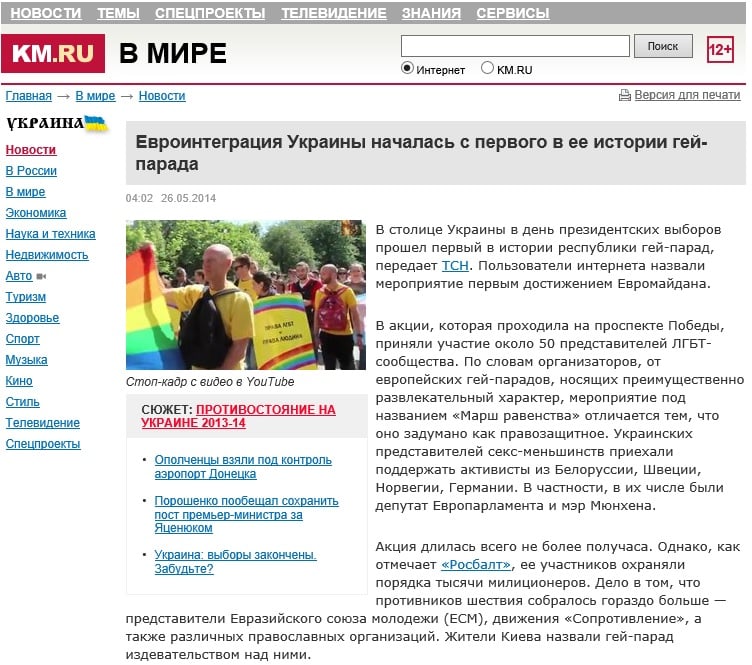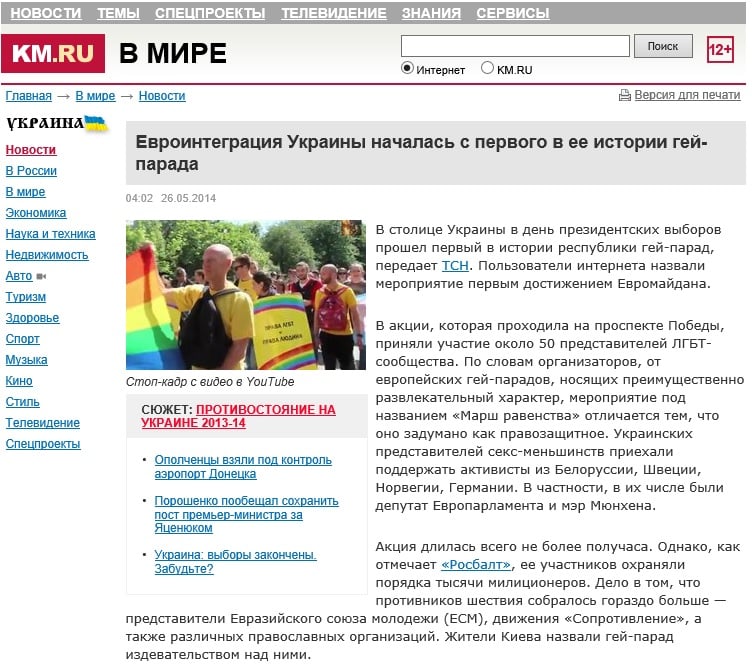 However, the news forgers did not considered that the news of the gay pride march they reposted had been published a year ago, in 2013. on "Podrobnosti" and "TSN.ua".
While in fact there was no pride marches on May 25 2014 in Kiev. If there had been any, or if any had been planned, the information about it would have been posted on the Ukrainian LGBT Community web site.
Earlier Stopfake rebutted the reports about the upcoming Ukrainian pride march in May.