July 17 Russia Today quoted some Carlos, who is claimed to be a Spanish flight operation officer allegedly working in Kiev airport «Borispol».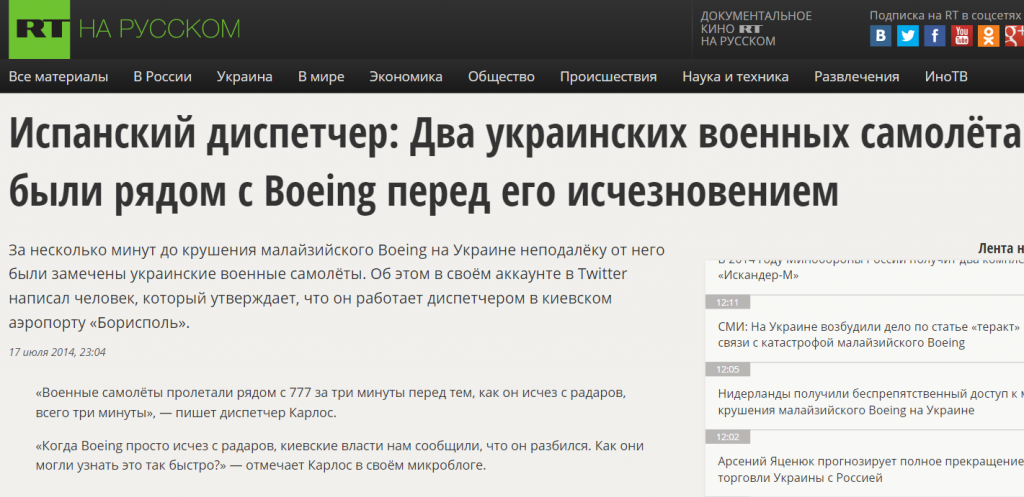 According to the aforementioned Carlos, Ukrainian jet fighters were in air near the Boeing when it disappeared. He posted this information on Twitter (a repost from Russia Today can be found there as well).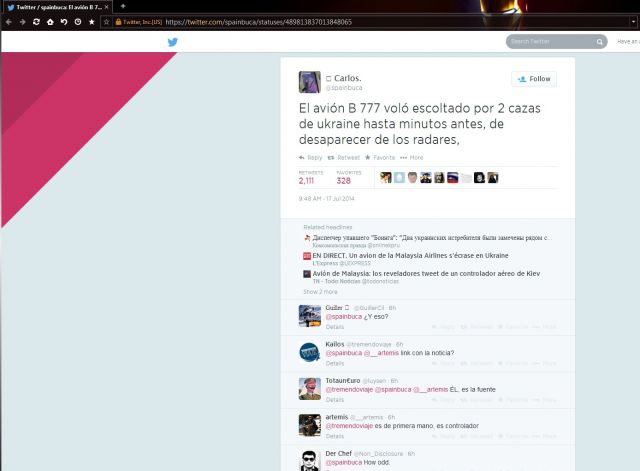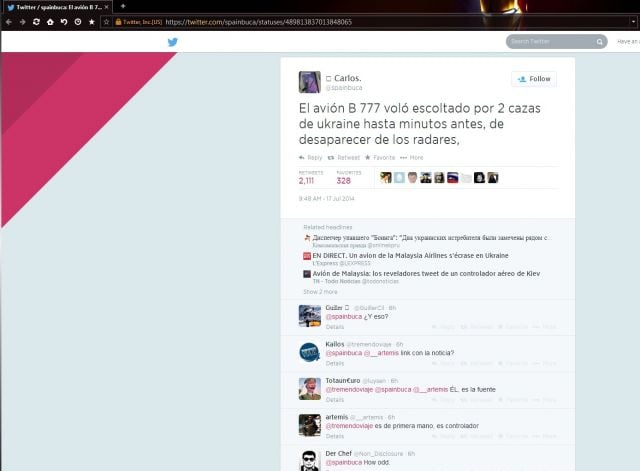 His account https://twitter.com/spainbuca is no longer active at the moment. It is inaccessible, though it remains in search engines cache.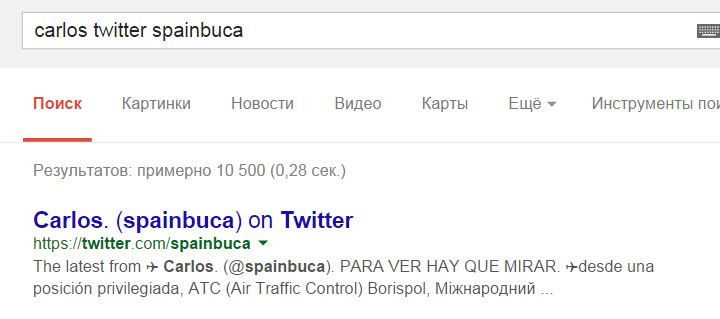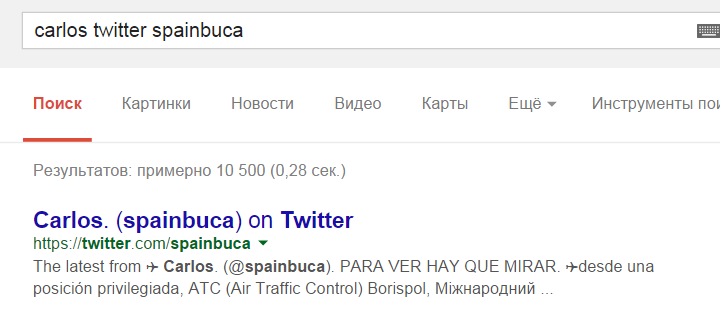 Yet, the Ukrainian State Air Traffic Services Enterprise has informed StopFake that they do not have a flight operations officer with such name among their workers. Aleksei Pesternikov, deputy CEO of the Ukrainian State Air Traffic Services Enterprise has confirmed that all flight operations officers in the company are citizens of Ukraine.
Also, according to the  Methodological recommendations on organisation and appointment of candidates for flight operations officers training, , only citizens of Ukraine can be trained (paragraph 2.3, subtitled «Citizenship»). In other words, a citizen of another country cannot be allowed to participate in the training, they would not be able to receive the license, without which it is impossible to work as a flight operations officer in Ukraine.


The Ukrainian citizenship is also mentioned the rules for certification of the aircraft staff in Ukraine, approved by the Ministry of Transportation and Communication (paragraph 4.26).


The Carlos story can also be found  on Beforeitsnews.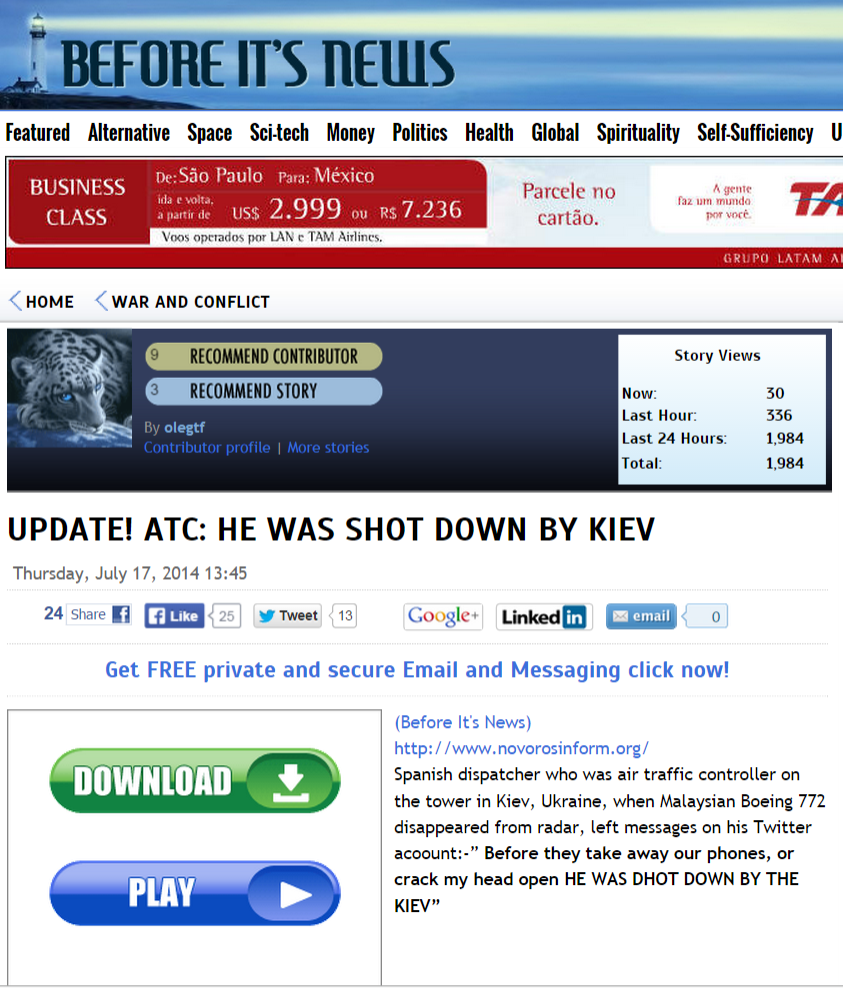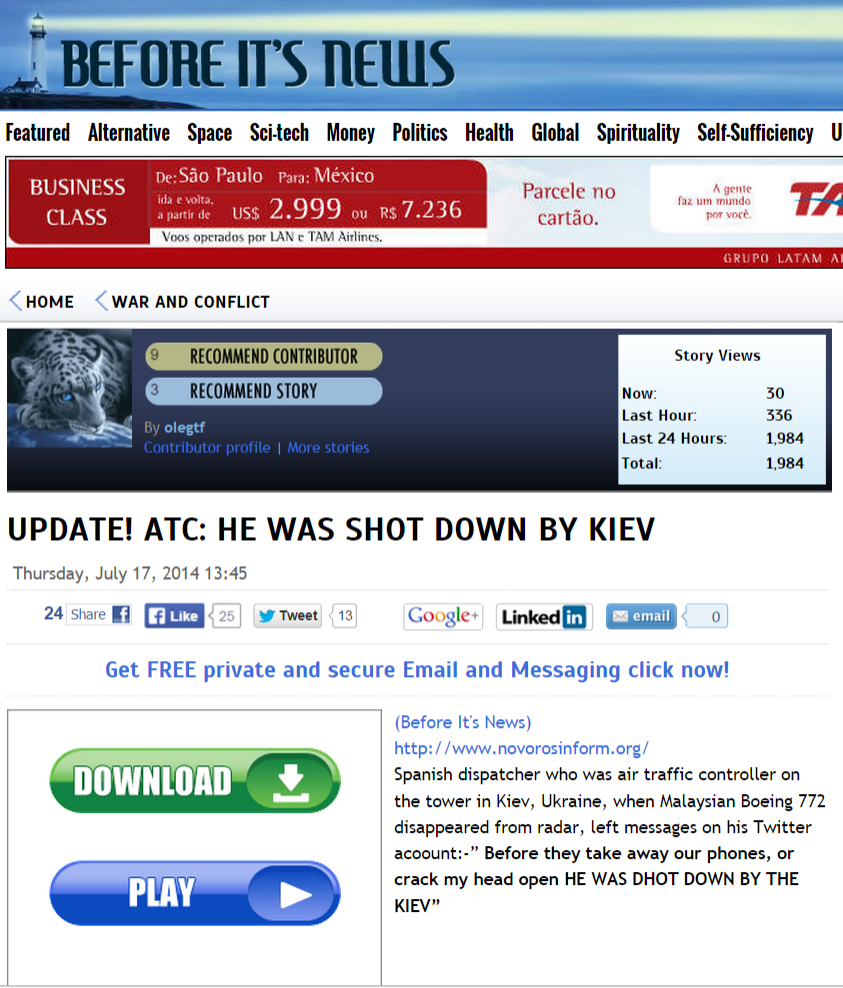 Our readers know about this website from the RAND story, which StopFake  reported earlier. The news was allegedly about the document which confirmed the American assistance in military strategy in Ukraine.