A video titled "An Excerpt from the Address of the Mother of a Killed Soldier to Kiev Junta" appeared in social network Odnoklassniki. The video can be found here.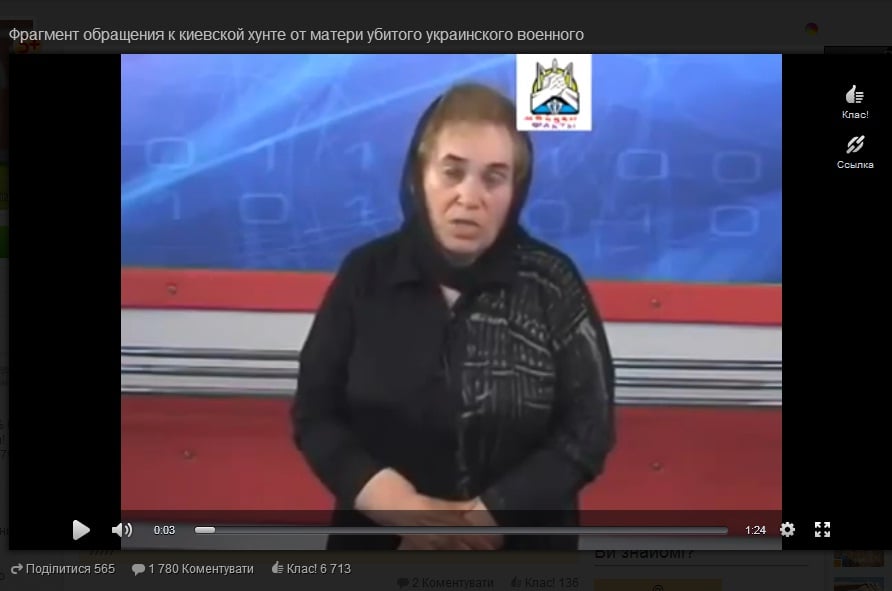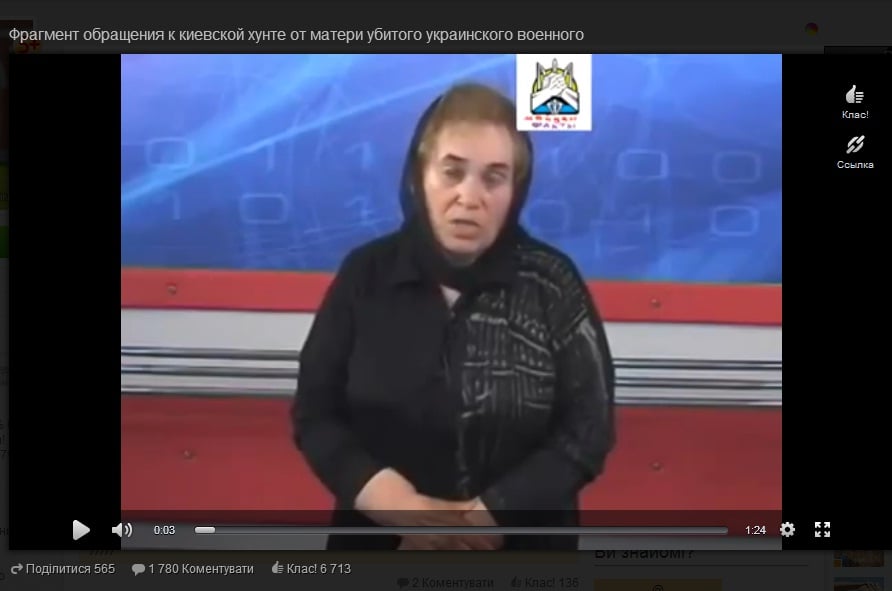 This variant of the video lacks the first part, where the mother speaks of Vladimir Putin, the President of the Russian Federation. As a result, the video title is baffling and creates the illusion the mother of Aleksandr Anishchenko is addressing Kiev authorities.
While in the video she addresses the Russian Federation President.
Aleksandr Anishchenko, a resident of Sumy, was killed by Russian mercenaries on May 5 2014 near Slaviansk. His nationality in the Soviet passport was stated as "Russian".
On May 14 the video was posted on Youtube titled  "The Mother of a Russian Killed in Slaviansk by the Russian Federation Mercenaries Addressing V. Putin. " The full version of the video is available here:
http://www.youtube.com/watch?v=Bcm00WqOaiI
In the full version of the video, the mother of Aleksandr Anishchenko says: "When Russian authorities promised to defend their citizens on the territory of Ukraine, they had to defend us. And so it goes – I am Russian, and I am the mother of Aleksandr Anishchenko, a colonel and the leader of a special force unit who has been killed. " Then she questions: "How should I understand your policy, Vladimir Vladimirovich?" and accusses V.V. Putin in the death of her son, who had an ill wife and a student daughter.