The Russian website LifeNews reported that the drummer of the Russian band "Коррозия металла" (Metal Corrosion), Andrey Martynenkov, was forced into Ukrainian military service and to serve in a musical platoon of the voluntary Azov regiment.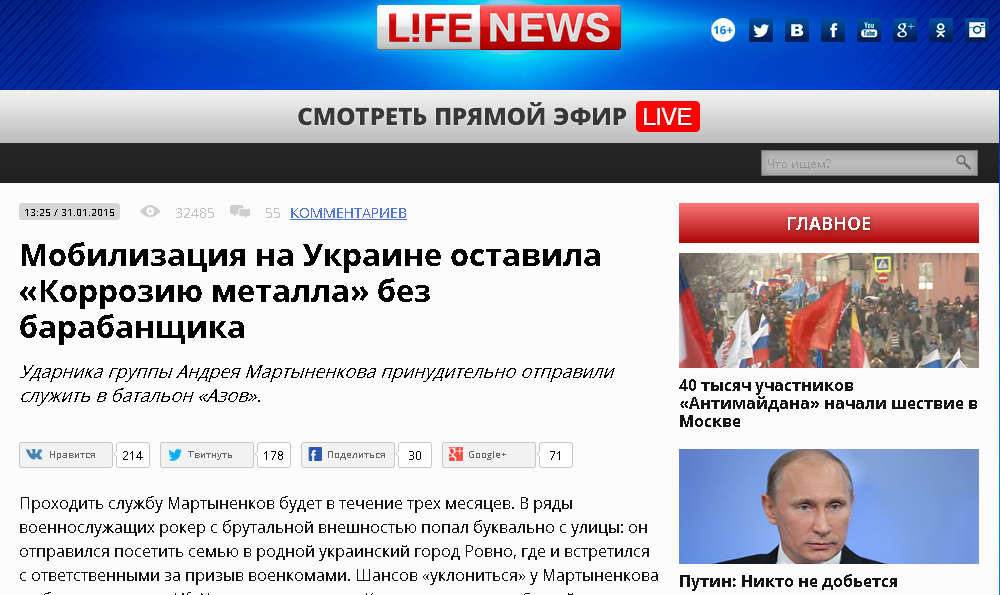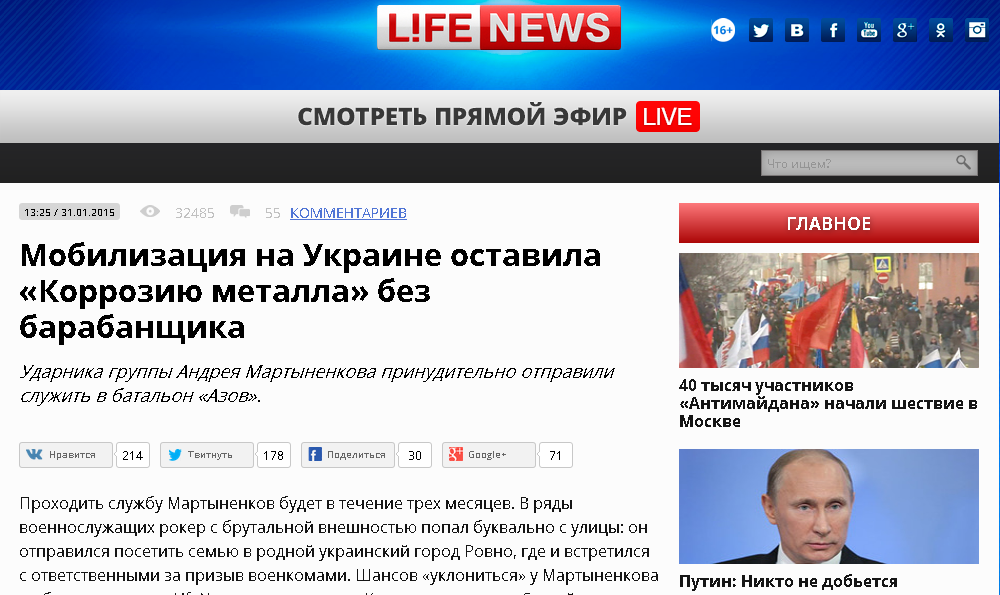 The source of this information was not Martynenkov himself, but the leader of the band, Sergey Troitskiy. "They seized the drummer directly on the street, during his visit to relatives in Rovno," Troitskiy said. "They didn't leave him a chance to refuse service."
Troitskiy elaborated: "[Ukrainian Minister of Internal Affairs Arsen] Avakov plans to organize a grandiose psychological attack, as it was in the movie "Чапаев" ["Chapayev"]. For this purpose they will use the 666 of war elephants and giraffes, which will move a huge avalanche towards DPR – LPR. They will be accompanied by armoured vehicles, tanks, and catapults from Maidan… and huge bass drums will be installed on the top of elephants. Drummers will beat these…"
This information was then picked up by such Russian and Ukrainian news services as RIA Novesti, Espreso.TV, and Korrespondent.net.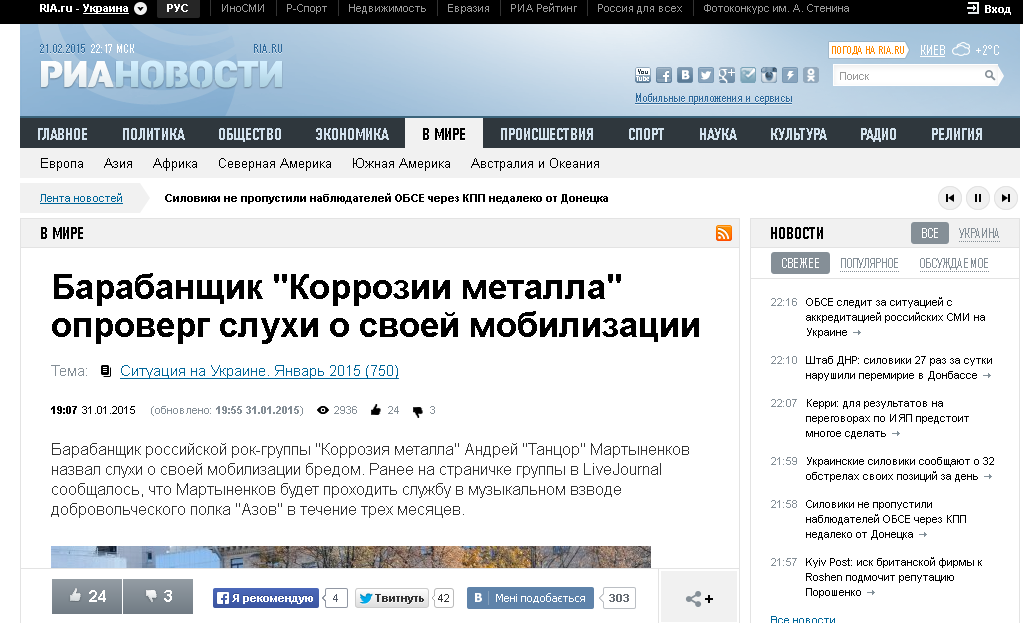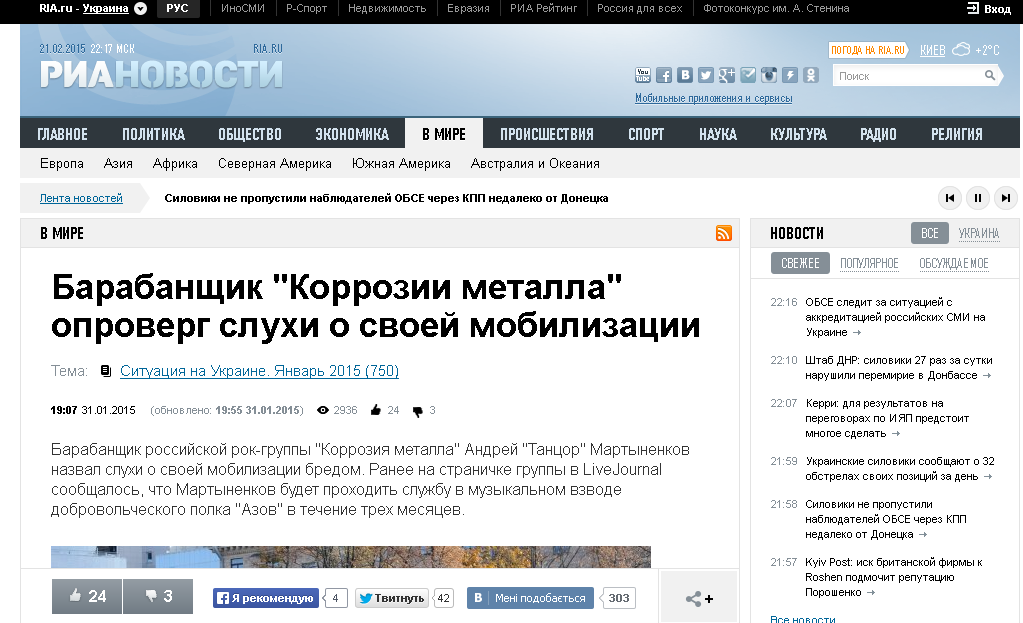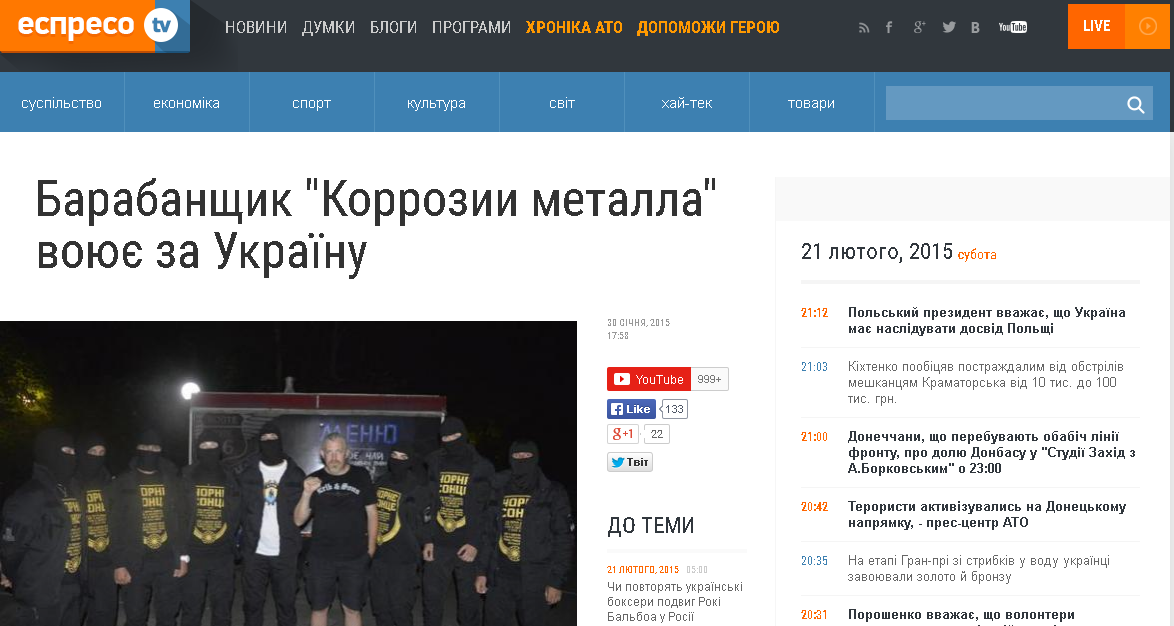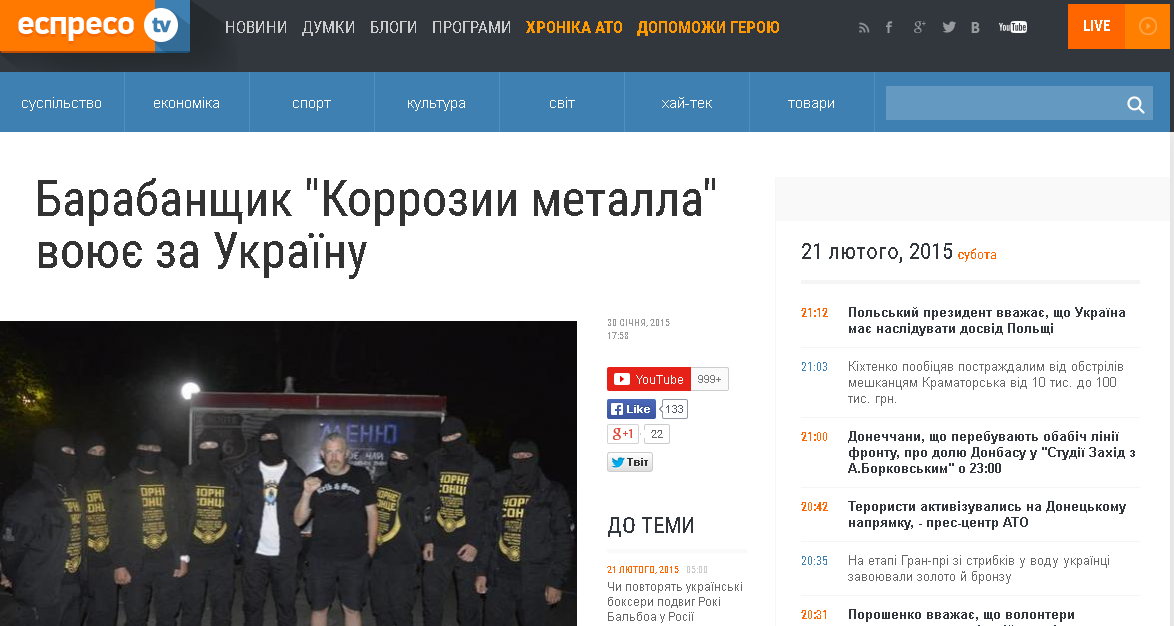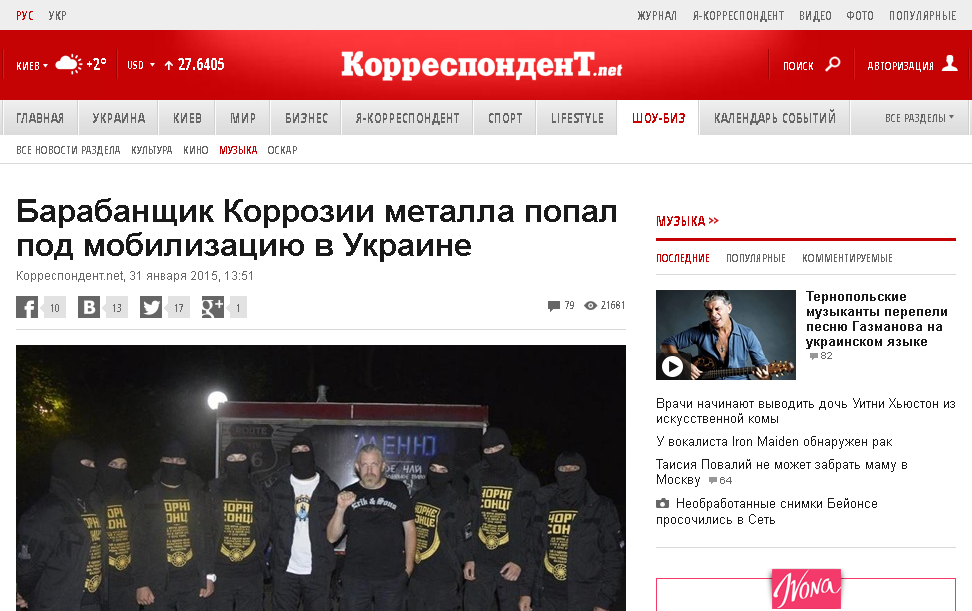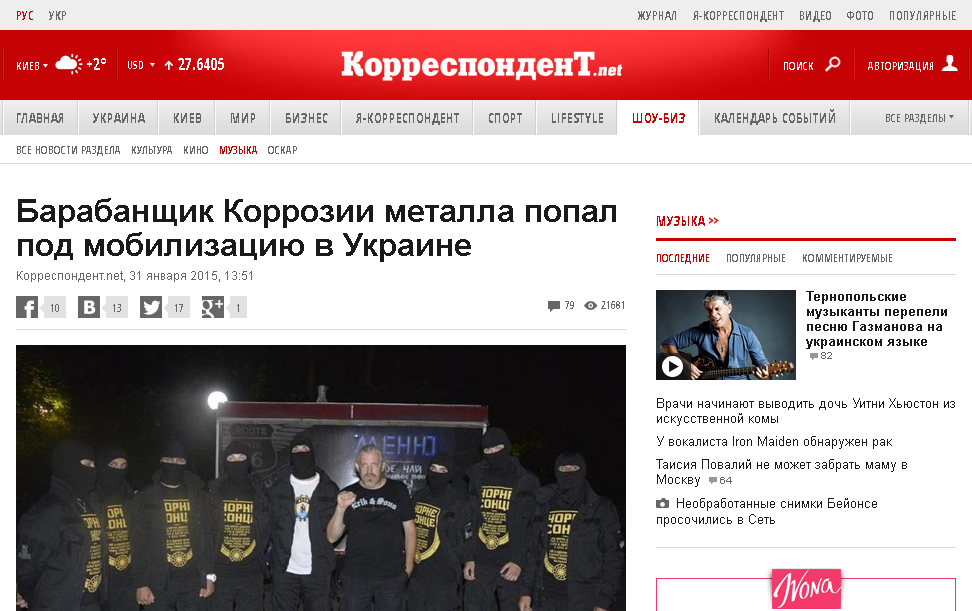 There are numerous critical problems with the LifeNews account. First, it is not legally possible to force someone to serve in a voluntary regiment. This regiment consists entirely of volunteers, and the Ukrainian armed forces don't directly recruit for it. Second, the Azov regiment has no units in Rovno, where Troitskiy said they had abducted their drummer. The unit has been in Mariupol. Third, the mechanism for Ukrainian conscription is not stopping cars and carrying men off to serve in the army. Rather, it is the usual method of draft notices through the military enlistment office.
But last and most important is the denial by Martynenkov himself. He told RIA Novesti that it was "nonsense."
"I am in Moscow, and nobody took me away in any army, at least because I am more than 40-years-old," Martynenkov said.