On June 22, the Russian television channel Lifenews informed its viewers that Alexander Kolomiets, a Ukrainian Major-General in the reserves, had deserted his position in order to join the so-called "Donetsk People's Republic." But Lifenews completely mislead about the actual standing of the deserter, presenting him as an acting assistant secretary of defense in Ukraine.
The report stated: "Kolomiets decided to interrupt his successful career, and he evacuated his family from Kyiv and joined the militia troops to protect the civilian population of Donbas."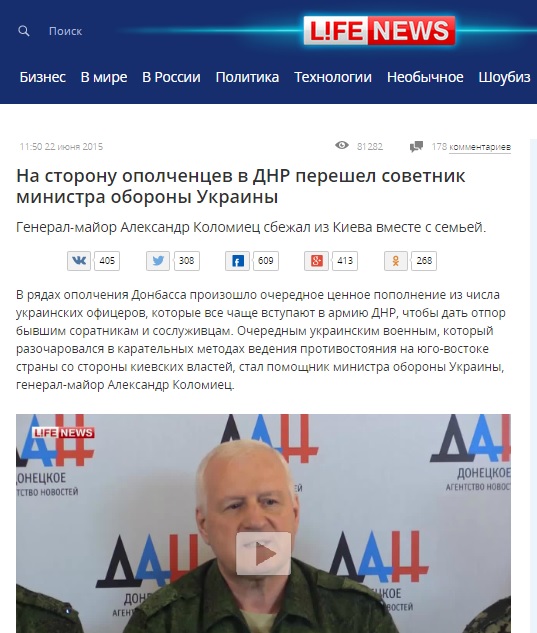 Following a press conference with Kolomiets in Donetsk, the Ukrainian Defense Ministry's press service released the following statement on its website: "Reserve Major-General Alexander Kolomiets was dismissed from his post as chief of the analysis of the information of the General Staff of AFU [Armed Forces of Ukraine] in August 2012. The reason for the dismissal was his incompetence and numerous unauthorized visits to Russia, particularly to Moscow."
Kolomiets was stripped of access to national security information in 2012 and he has had no involvement in Ukraine's anti-terrorist operations.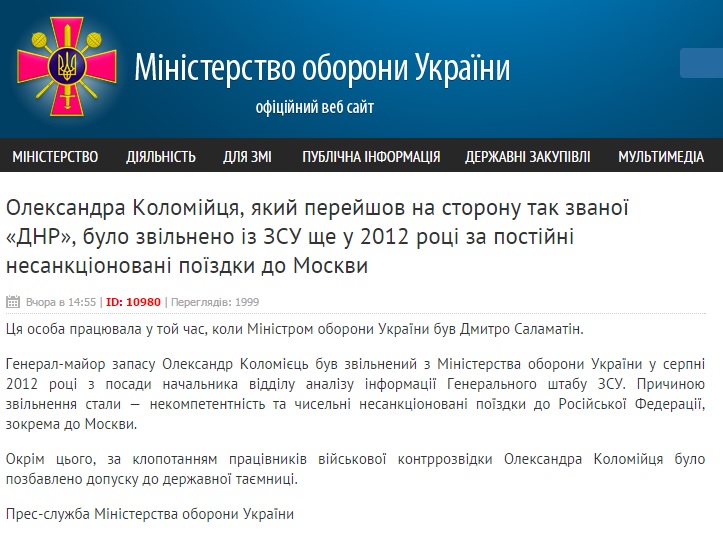 Other Russian media have also mistakenly reported that Kolomiets deserted his post as a former assistant secretary.