June 23 a number of e-news outlets reported president of Belarus Aleksandr Lukashenko allegedly ordering that very day to stop the Russian gas transit to Europe through Belarus territory.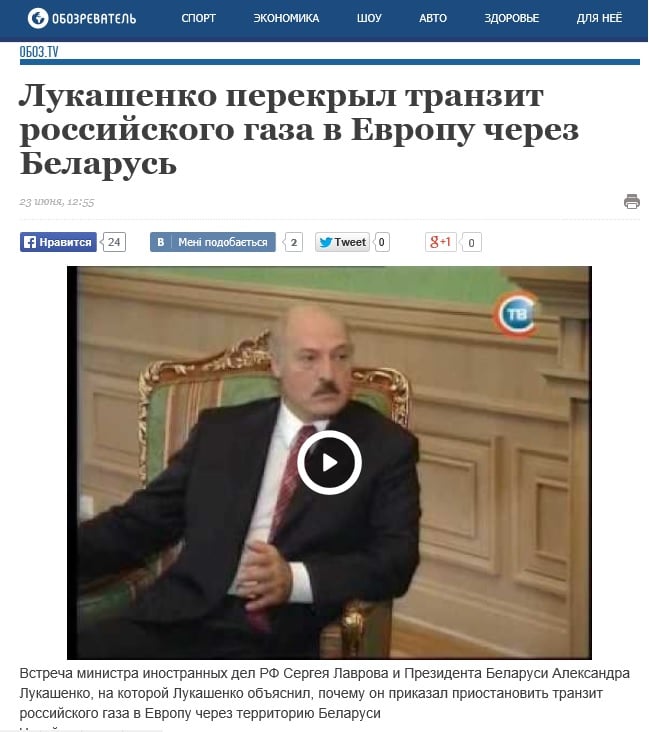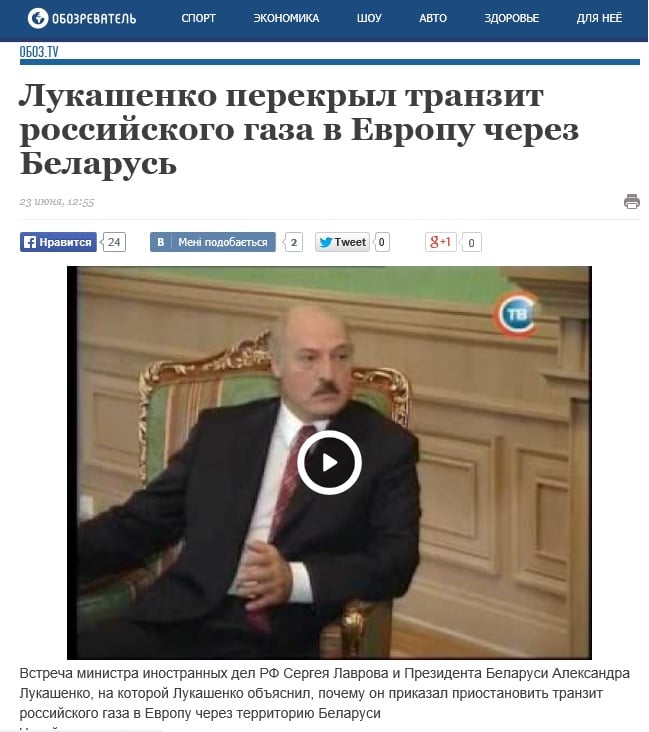 To back this news some websites posted the video of negotiations between Aleksandr Lukashenko and the Minister of Foreign Affairs of Russia Sergei Lavrov.
«I have just ordered the government to stop the transit through Belarus, until "Gazprom" pays for the transit. They have not paid us a dime in last six months. How cynical, when you owe me $260 millions, and I owe you $190 millions, and then you start pressing me,» — said the president of Belarus.
The video is authentic.
Yet, it was not shot on June 23 this year, its real date is June 2010. 22 June 2010 it was uploaded to Youtube.