Russian and pro-Russian media agencies continue to re-post material written by little-known international bloggers – or even by "international" bloggers who may in fact be working within Russia's own "news" agencies – and promoting their thought-pieces as "expert" and representing creditable international news organizations.
On November 1, TeleSUR, a pan-Latin American television network, published an opinion piece on its website, on a platform for independent blogger, by a certain Ricardo Zedano. In the piece, Zedano rails against alleged Western double standards and justifies Russia's occupation of Crimea.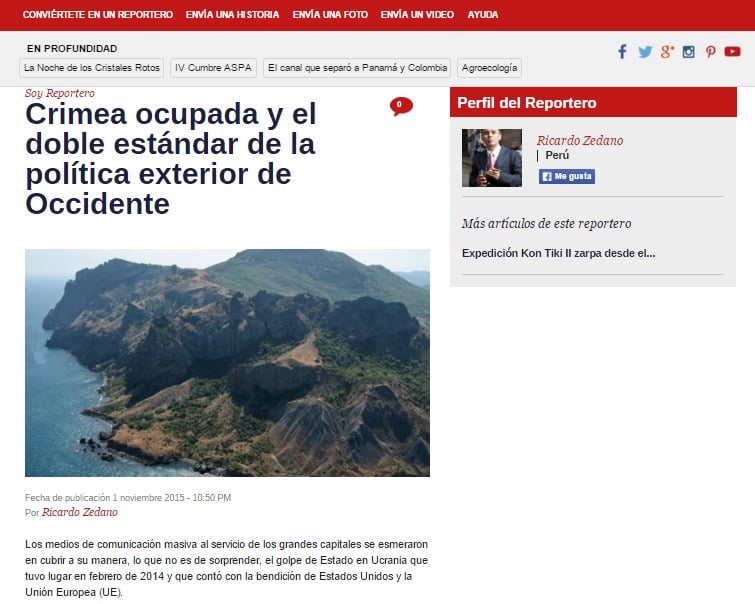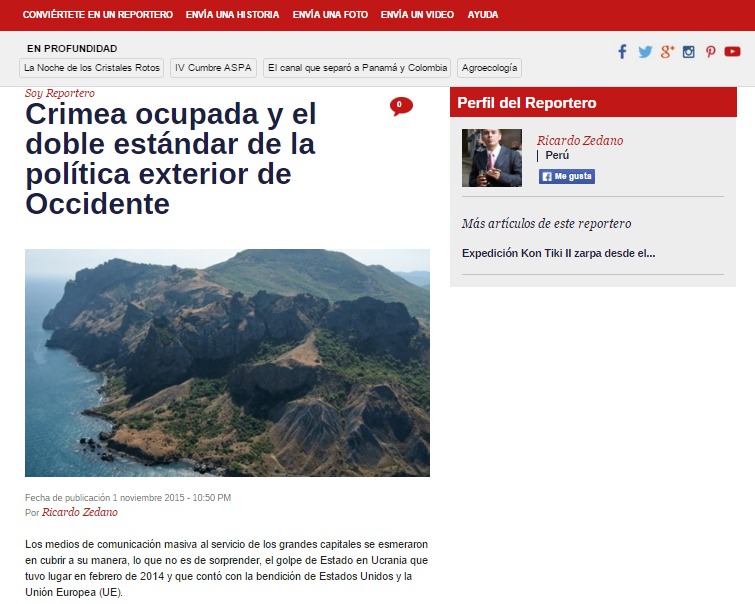 Russian media then wasted little time promoting the blog by the obscure author as the work of an "expert" and "journalist" and as the position of the respected TeleSUR network. Some claimed that Zedano was based in Venezuela.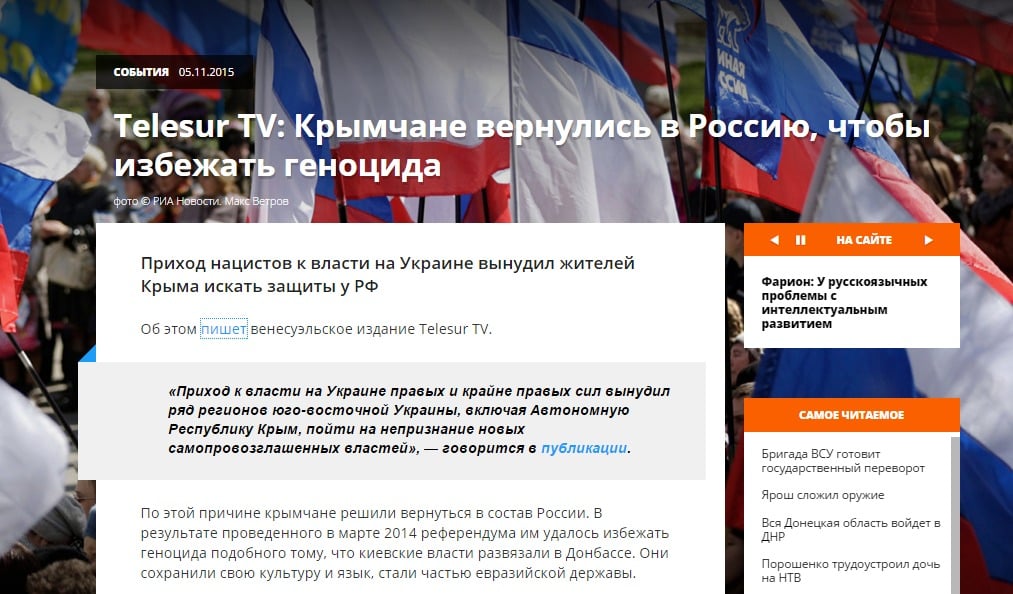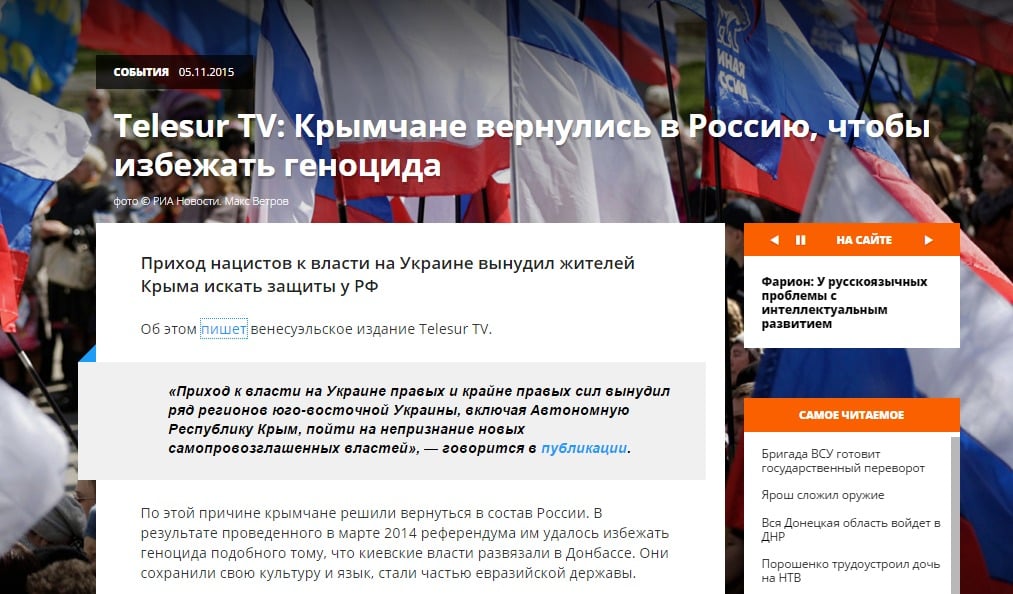 Little is known about Zedano, though he is hardly regarded as an expert, and his opinions as an independent blogger do not necessarily represent the position of the Latin American network.
Actually, earlier social-media posts by Zedano himself claim that he lived (or lives) in Moscow, and worked (or works) for Russian-state media companies RIA Novosti and The Voice of Russia which are now parts of Russian-state IIA Rossiya Segodnya.