Several publications have featured stories recently claiming that Ukraine would be one of the last countries to receive the COVID-19 vaccine, obtaing it no earlier than April 2022. The source for such assertions is a map published by the Economist Intelligence Unit (EIU) on Twitter, claiming that rich countries would get access to coronavirus vaccines earlier than poorer ones. The map in fact shows general access to the vaccines for entire populations. Ukraine expects to receive its first batch of the vaccine in the first quarter of 2021 with the vaccinations of front line workers in taking place in January-April 2021.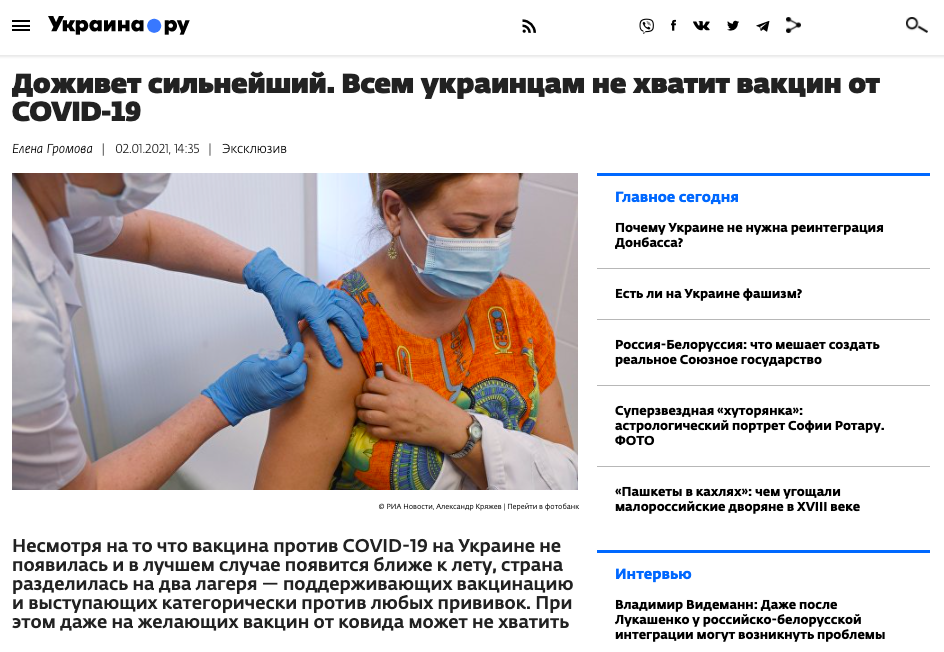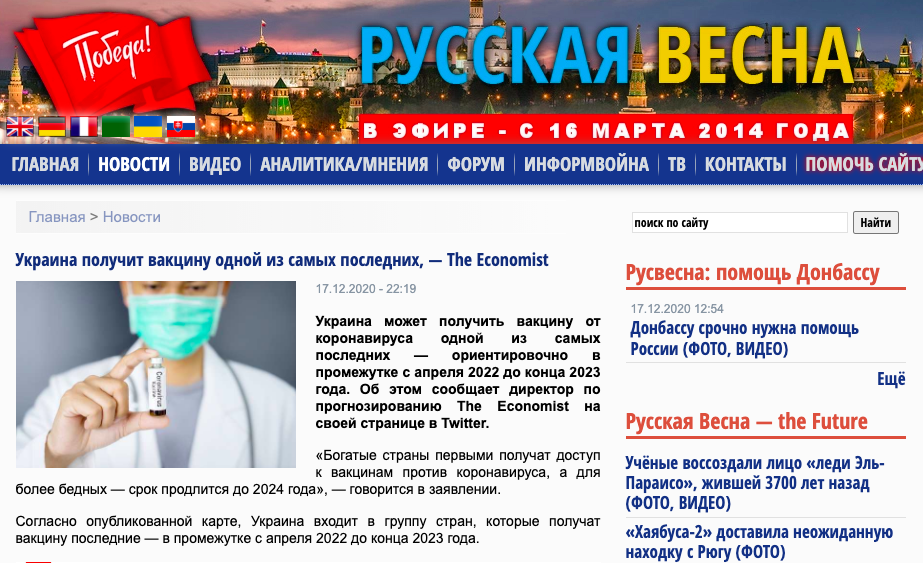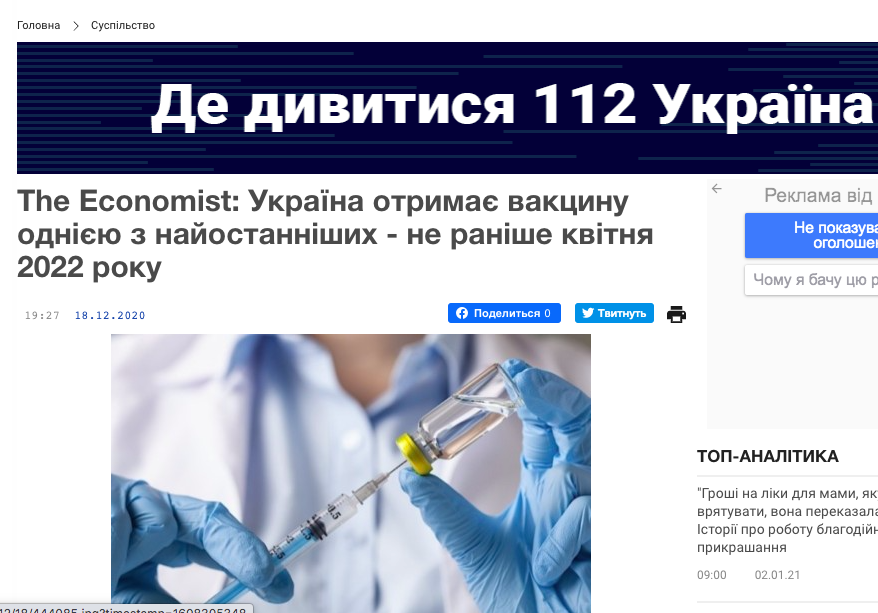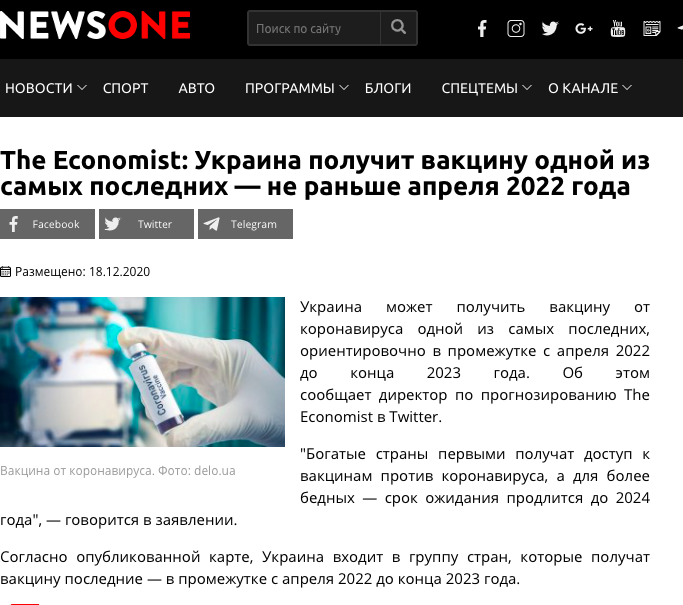 Global Forecasting Director at the Economist Intelligence Unit Agathe Demarais explained in a Twitter response that widely available access to COVID vaccines meant access for the entire general population and not just at risk groups or the elderly, who often have priority access.
According to the EIU the map depicts the research group's current assumptions for the global rollout of coronavirus vaccines, showing when they expect the jabs to be widely available for the general population in each country.
While the EIU is a reputable and reliable research and analysis group, no explanation is given as to the methodology used to arrive at the conclusions presented in the map. Meanwhile other analytical centers are predicting that a sufficient number of vaccines for the world's population will be produced only by 2023-2024.
Ukraine's Health Ministry has adopted a road map for mass vaccinations to be held in 2021-2022. It is expected that no less than 50% of the population will be vaccinated at this time with the first wave of vaccinations for risk groups planned for January through April of this year.
At the end of last year the Ministry signed a contract with the Chinese company Sinovac for its vaccine and negotiations are ongoing with other countries that also have produced COVID 19 vaccines.
There have also been publications claiming that Ukraine's participation in the COVAX initiative which aims to ensure that COVID-19 vaccines reach those in greatest need is pointless.
Led by the World Health Organization, by pooling resources, the COVAX scheme which includes 180+ countries intends to invest in the development of at least nine vaccine candidates, secure lower cost bulk access and distribute 3 billion doses to all participant countries by the end of 2021.
According to Ukrainian Prime Minister Denys Shmygal, Ukraine hopes to receive the first batch of eight million doses of vaccines under the global COVAX program in March.