Russian and pro-Kremlin media Pro Donbas, Monitor.UA, Komsomolskaya Pravda, Donetskoye Agentstvo Novostey, Antifascist and others have marked the sixth anniversary of the bombing of Snizhne, a town in Donetsk oblast by claiming that Ukrainian military are responsible for the bombing.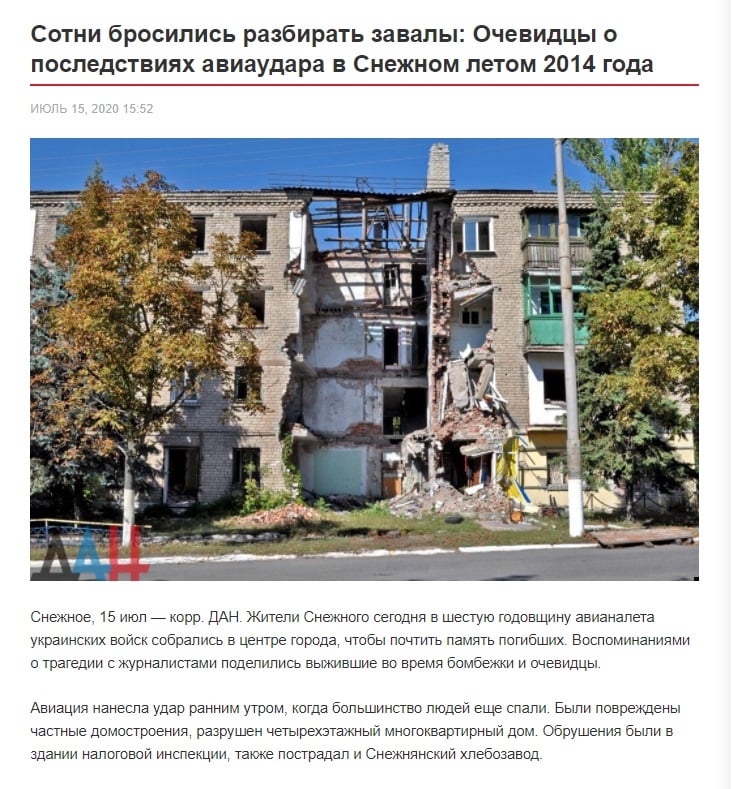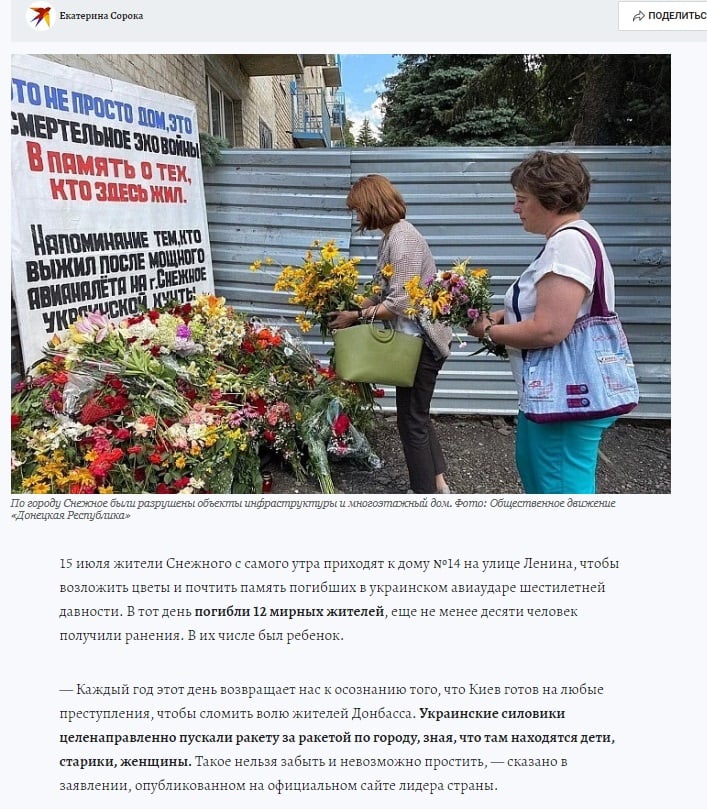 "On July 15 the residents of Snizhne have been coming to Lenin Street No. 14 to lay flowers and honor the memory of those killed in the Ukrainian air strike six years ago. On that day, 12 civilians were killed and at least ten others injured. Among them was a child" writes Komsomolskaya Pravda.
A day after the strike on Snizhne, on July 15, 2014 Russian backed militants in eastern Donbas accused the Ukrainian military of conducting the air strike. The spokesman for the Ukrainian National Security and Defense Council Andriy Lysenko then said that Ukrainian planes had not taken off anywhere after a Ukrainian An-26 military transport plane was shot down on July 14 in eastern Ukraine. Ukraine's Deputy Military prosecutor at that time Anatoliy Matios said that Ukraine would gather all possible documentary evidence of Russia's involvement in the air strike.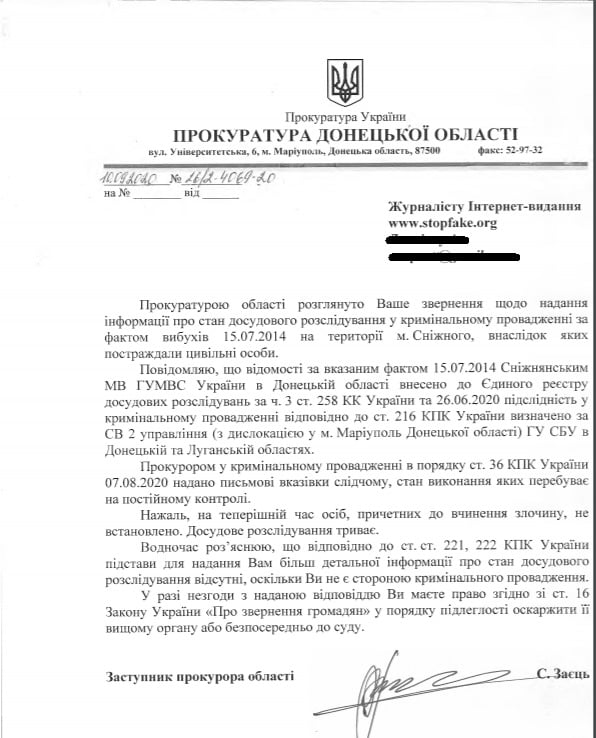 StopFake asked the Donetsk region Prosecutor's office about the status of the investigation in this matter. In a letter, the office replied that at present, no persons involved in the bombing have been identified and the investigation is ongoing.
No international courts or any other authoritative bodies have identified the Ukrainian armed forces as the party responsible for the bombing.
On July 15, 2014 an air strike was carried out on the town of Snizhne in the Donetsk region in eastern Ukraine. According to various estimates the attack killed 11 civilians and destroyed three buildings.