On January 11 scores of pro-Kremlin media blazed with incendiary headlines such as US Threatens Ukraine with New Maidan, United States Preparing a New Revolution for Ukraine, A Third Maidan for Ukraine.  While the headlines may sound menacing, the story that follows purports to be an overview of a blog post by a senior fellow at the American think-tank the Atlantic Council Diane Francis This Time It Will Be Very, Very Different. But the retelling is very far from the truth of the original.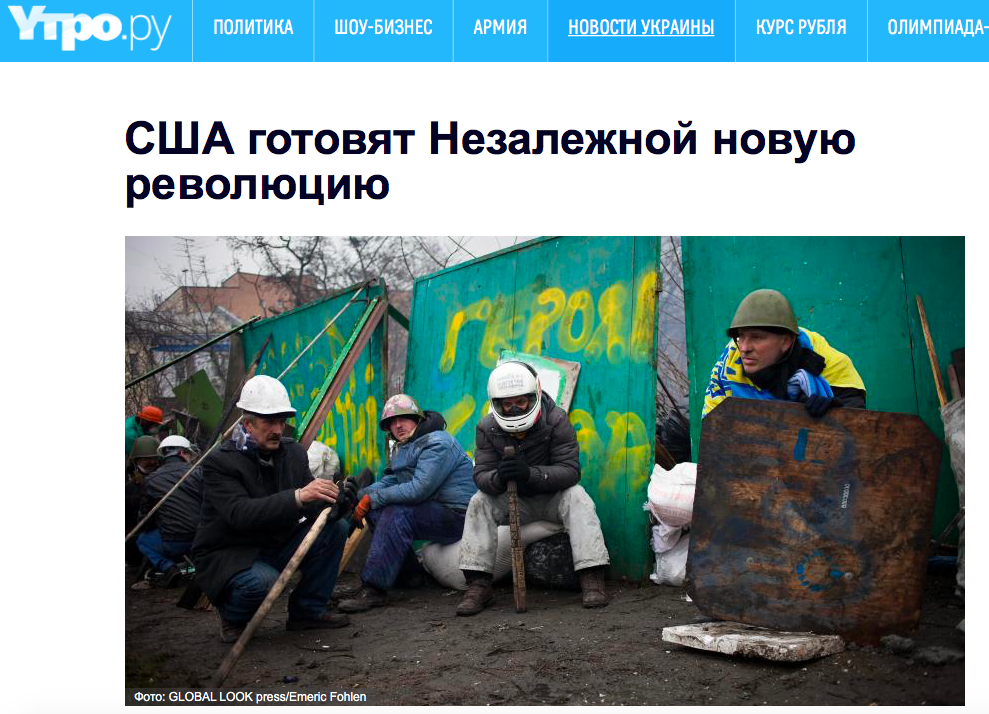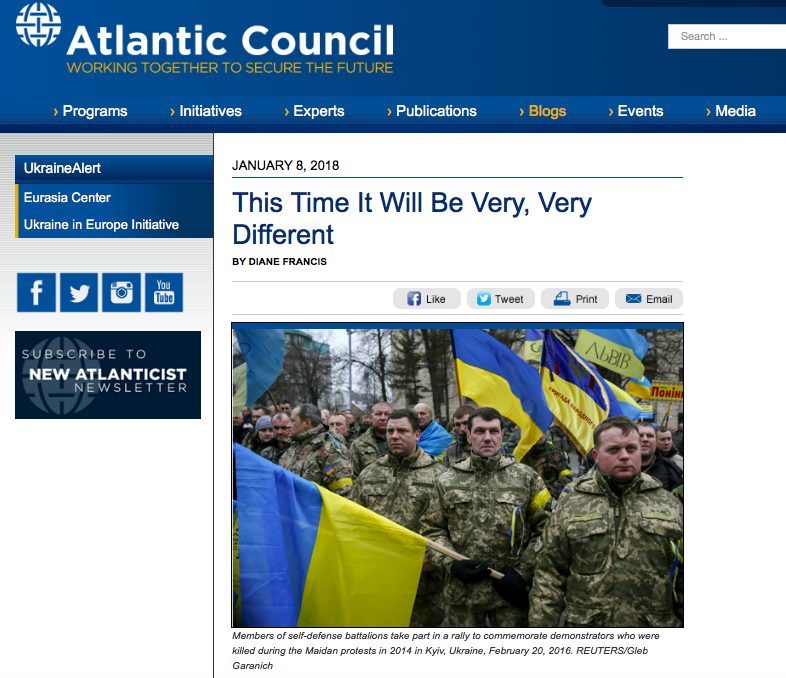 Politnavigator, Rossiyskiy Dialog, Utro, Rossiyskaya Gazeta, Lenta.ru and other pro-Kremln media reprinted this manipulated retelling of Ms. Francis' views.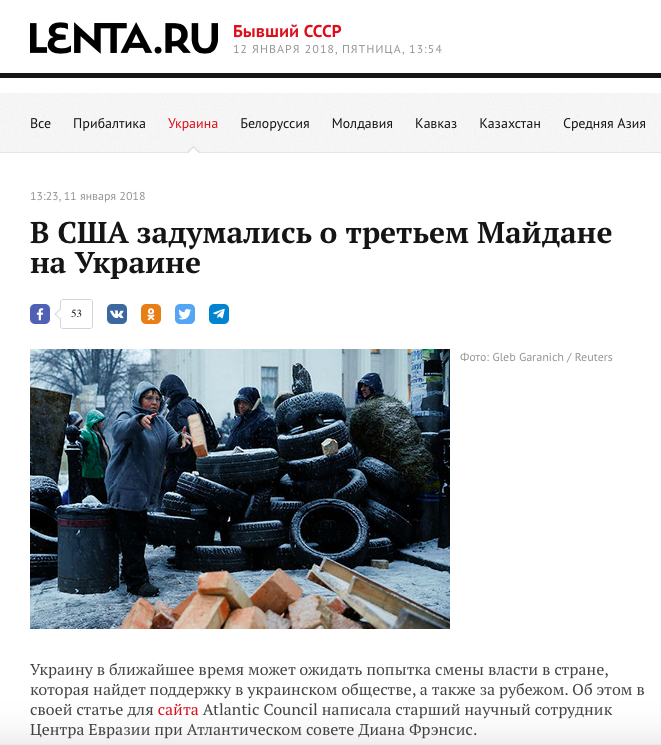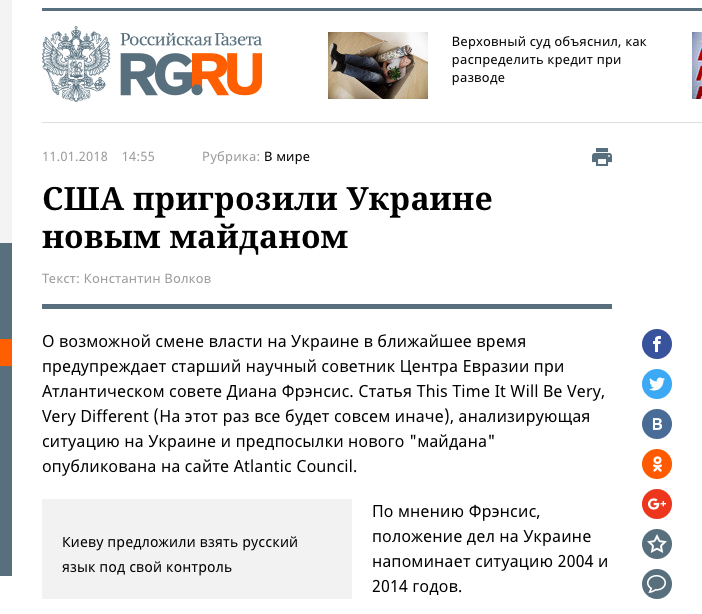 Diane Francis is a Senior Fellow at the Atlantic Council's Eurasia Center, she is editor at large with the National Post in Canada, a Distinguished Professor at Ryerson University's Ted Rogers School of Management, and author of ten books. The Atlantic Council is an independent think tank committed to Euro-Atlantic cooperation and does represent any official US policy.
Neither Rossiyskaya Gazeto nor any of the other Russian publications retell Francis' blog faithfully. Using words such as coup, western demands, they twist her points to present a classic trope of Russian disinformation on Ukraine, that the US is calling all the shots in Ukraine and predicts an early coup d'etat there.
All revolutionary events in Ukraine will be controlled by the West, which will not repeat any of its past mistakes, writes the site Utro, implying this to be the gyst of Francis' blog. Needless to say, there is no such thing in the original text, on the contrary, Francis writes about the West supporting Ukrainians' aspirations to real democracy and rule of law, the word control does not appear anywhere in her text, nor does the phrase past mistakes.
Francis' article is a warning to the current Ukrainian administration to carry out further reforms before the next elections in 2019. Ukraine has successfully built one of Europe's largest armies, Francis writes, "developed stronger financial institutions, important Western allies and expertise, and an 'infrastructure of governance,' consisting of hundreds of honest parliamentarians, executives, financiers, lawyers, activists, international donors and benefactors, and political leaders.
If the Ukrainians' fight against corruption and for the rule of law will have to take to the streets again, all of these factors will make it a completely different fight, there will be no chaos, or of a Russian invasion, because the Ukrainian army is armed to the teeth, Francis writes. And then there are those Javelin anti-tank missiles and sniper rifles that America is sending to Ukraine's military. Not a peep about those.