Several Russian media came out with headlines, such as "Snipers on Maidan Were Trained in Poland for American Money." This sensational news was based on an interview with Polish presidential candidate and member of parliament, Janusz Korwin-Mikke, in the newspaper Wiadomosci, during which he made two false statements.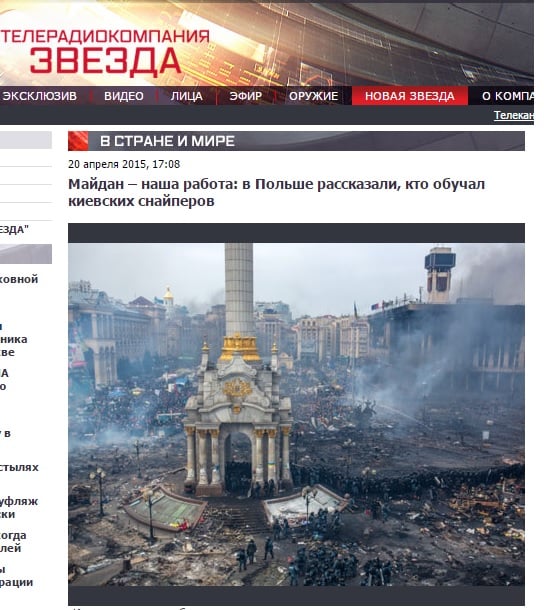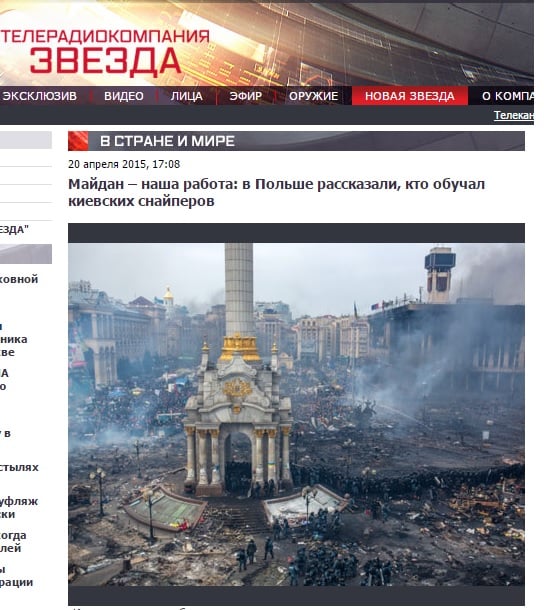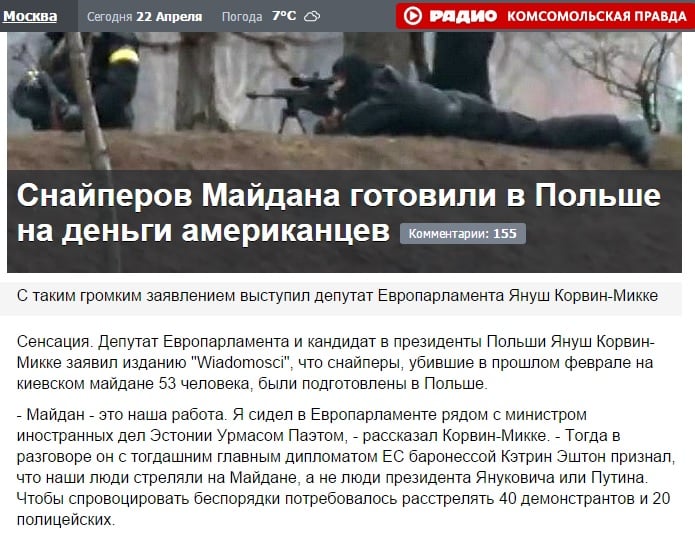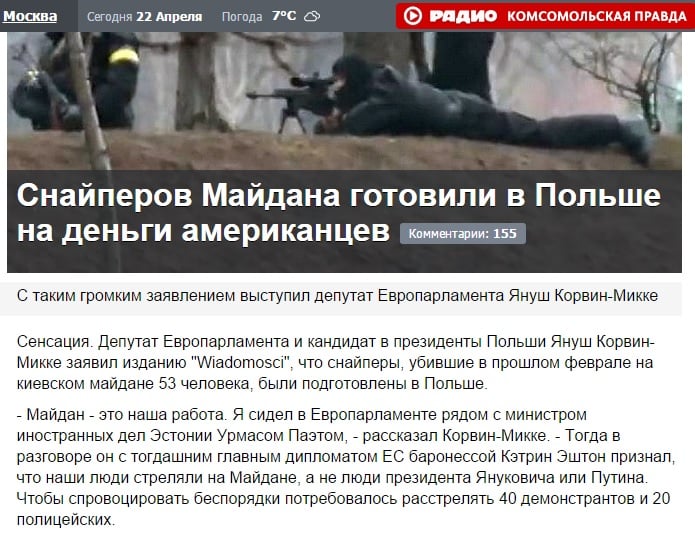 The politician's quote is translated correctly, though he is making up the facts:
"In the European Parliament I was sitting near Urmas Paet, the Minister of Foreign Affairs of Estonia, who in his conversation with Catherine Ashton admitted that it had been our men who had fired on Maidan, not Yanukovych's or Putin's men. We trained them in the Western Europe",
But Urmas Paet never made a statement that it was "their" men who had fired on Maidan. This rumor began after an intercepted telephone conversation between Paet and the High Representative of the Union for Foreign Affairs and Security Policy Catherine Ashton on February 26, 2014.
The Estonian Ministry of Foreign Affairs confirmed the authenticity of the conversation, but emphasized that Paet was not discussing the involvement of opposition politicians in the bloodshed, but was only retelling what civil activists had said in Kyiv.
Stopfake wrote about this situation and its coverage by Russian mass media in March 2014.
The second false statement by Korwin-Mikke during the interview: "The Assistant Secretary of State for European and Eurasian Affairs at the United States Department of State Victoria Nuland explicitly announced that Americans had spent $5 billion to destabilize the situation in Ukraine. We have the American aggression there."
This is another piece of false information that was circulated in March 2014. In fact, Nuland said the following to one of the American television networks: "Since Ukraine's independence in 1991, the United States has supported Ukrainians to build democratic skills and institutions as they promote civic participation and good governance, all of which are pre-conditions for Ukraine to achieve the European aspirations. We have invested over $5 billion to assist Ukraine in these goals that will ensure a secure and prosperous democratic Ukraine."
https://youtu.be/eaR1_an9CnQ
She also emphasized: "Of course, we did not supported Maidan with money."