On the 21st of March RIA News stated that on the 20th March 72 military units in Crimea supposedly raised Russian flag and almost joined Russian Armed Forces. According to the media this was stated by Sergei Shoigu Russian Minister of Defence. The Minister said that they are currently regestering officers and personnel that serve in these units.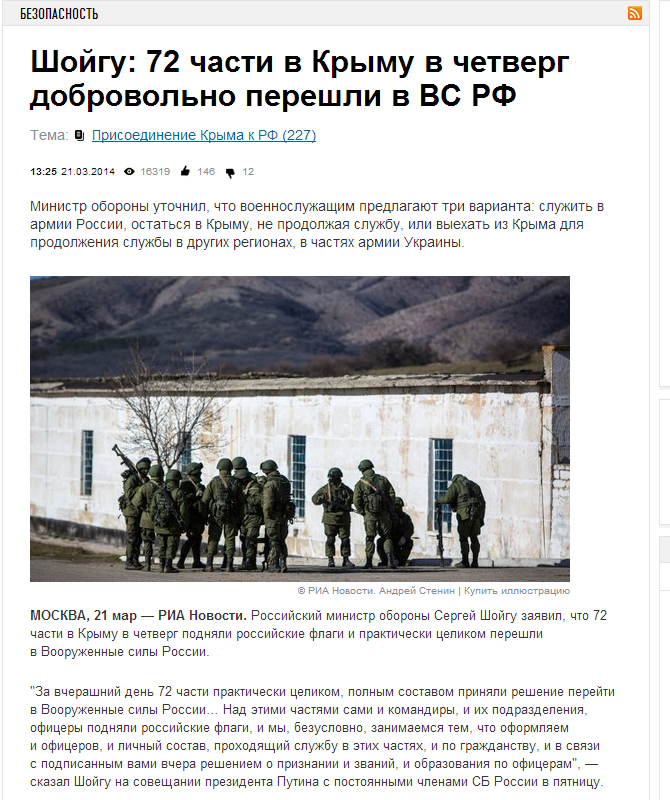 However, Oleksiy Dmitrashkivsky – Chief of Staff of the Ukrainian Armed Forces spokesman – did not confirm information about 72 military units joining Russian Armed Forces. He said it is not true. Also Shoigu's statement was denied by Bohdan Senik – the Ukrainian Ministry of Defence spokesman.
He said: "This is not true. They are talking about some employees, not officers and soldiers. This is facts distortion".
Vladislav Seleznev – the Head the Media Center of the Ministry of Defence of Ukraine in Crimea – told "Ukrainskaya Pravda" that according to his information there are up to 40 military "bodies" that still have a raised Ukrainian flag.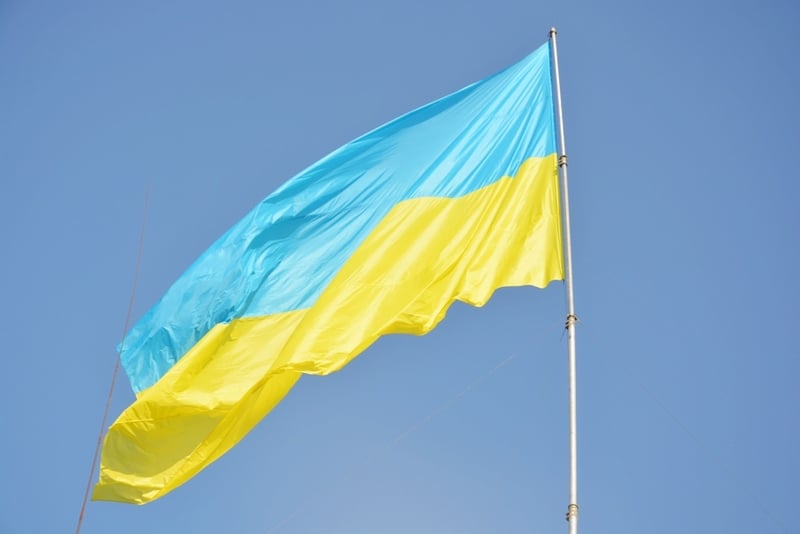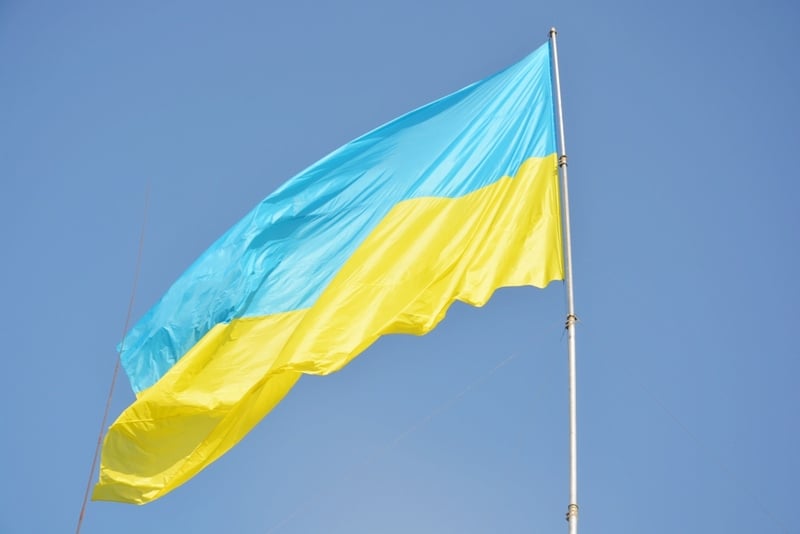 Seleznev said "On the "Slavutich" ship they have raised a Ukrainian flag and a Jack of their ship while the Ukrainian national anthem was playing. People are on duty".
According to him the Marines in Feodosiya are preparing for the relocation to mainland Ukraine. Members of the South Naval Base of the Ukrainian Navy have left the location on the 20th March.
Car batallion in Bakhchisarai was captured. As a result the Ukrainian flag was lowered and Russian was raised instead of it. According to Seleznev part of the people have joined Russian Armed Forces there.
He explained that the Russian Federation emissaries are working in all military units right now. They are offering three options for the future development of these units. First one is to become a part of Russian army. Second – of the person does not want to continue the service but wants to stay in Crimea, he will have a chance to do so. Third – if a person wants to serve in a Ukrainian army he will be given an opportunity to relocate to other parts of Ukraine and other military units.
We want to remind that the Ukrainian army in Crimea is under a lot of pressure: threats, intimidation, use of physical force.
Based on: Ukrainskaya Pravda