A large number of mass media outlets have spread information that the Ukrainian TV channel 1+1 showed Russian T-72 tanks (in a Russian training range during an event for fans of "World of Tanks" computer game), and offered this as evidence of tank presence in Donetsk region.
For example, LifeNews: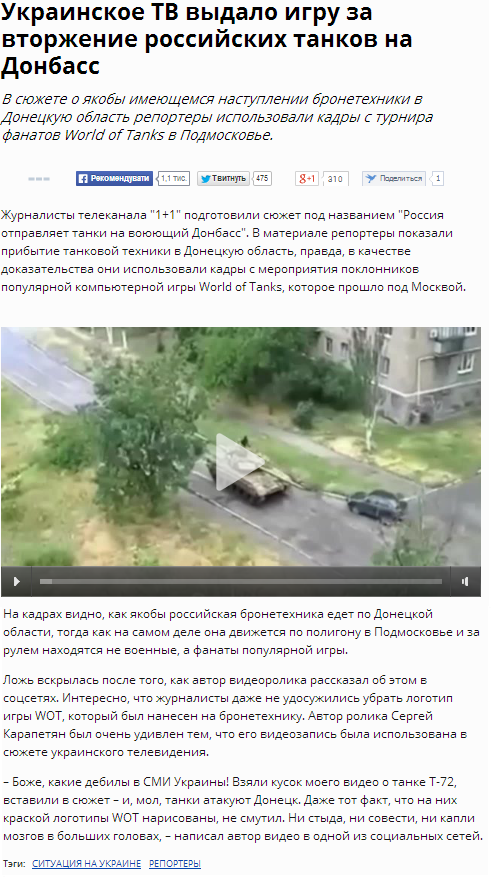 Golos Sevastopolya : (English: Voice of Sevastopol)
And many others.
In reality, the TV channel did not say in its story that these exact tanks are present in Donbas area. On the contrary, these were shown to demonstrate that Russia has such tanks in possession. At the point when tanks with "World of Tanks" markings are shown, there is a Ukrainian voiceover: "Here are the tanks on Victory Day in one of Russia's training ranges. According to some data, the neighbor's army contains some 1,500 of these."
(From 59 sec)
Following this, a Russian voice is heard from the original video, which talks about new Russian tanks. At this time, there is a note on the screen that says "Video from YouTube.com":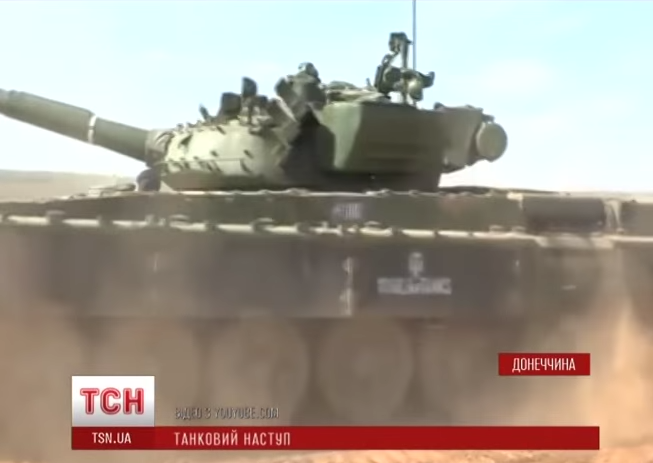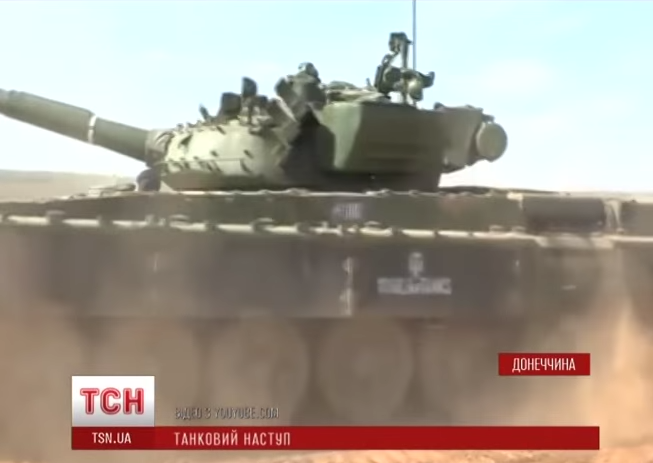 Furthermore, this is all followed by black-and-white imagery from 1973, when the tank was first employed.