On October 15, the website politnavigator.net published news telling that "combat black mercenaries had allegedly come to Kharkiv". The reason for this news was a video showing "blacks in camouflage near microbuses" in Kharkiv.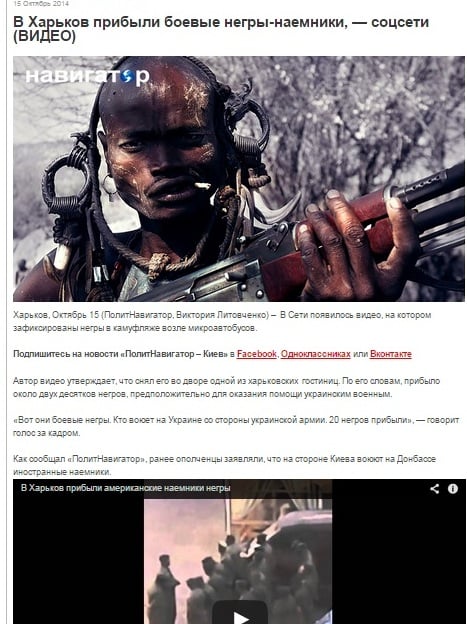 The video maker states that he filmed it in the courtyard of one of the Kharkiv hotels. According to him, about two dozens of black men came allegedly to assist Ukrainian militaries. "Here are they. Combat blacks. They are fighting on the side of the Ukrainian Army. 20 blacks came," says the voice-over. By the way, this video was uploaded by the user nicknamed "Russian Couch Forces".
https://www.youtube.com/watch?v=zO9uMeo8dBs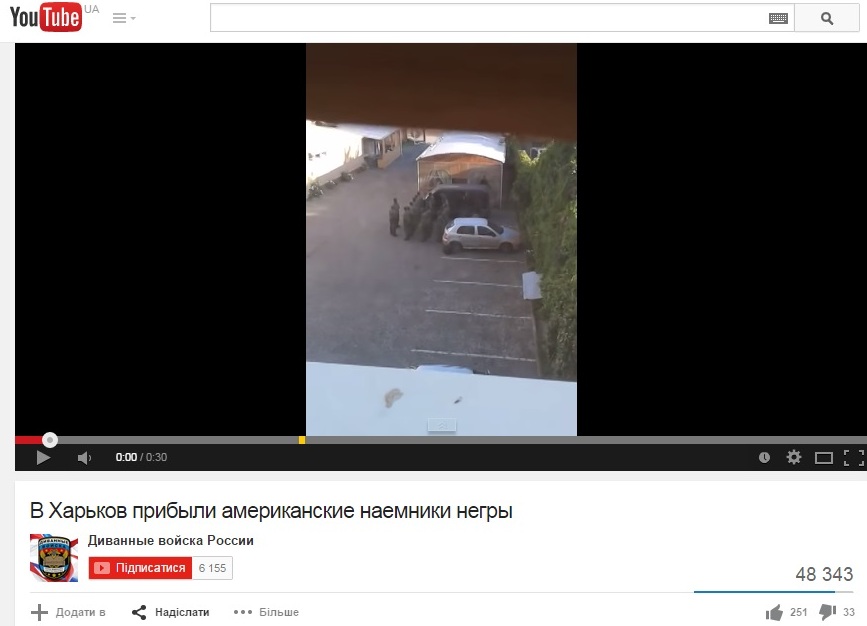 The site rusvesna.su added new details: firstly, these mercenaries are Americans, secondly, the hotel is called "AN-2".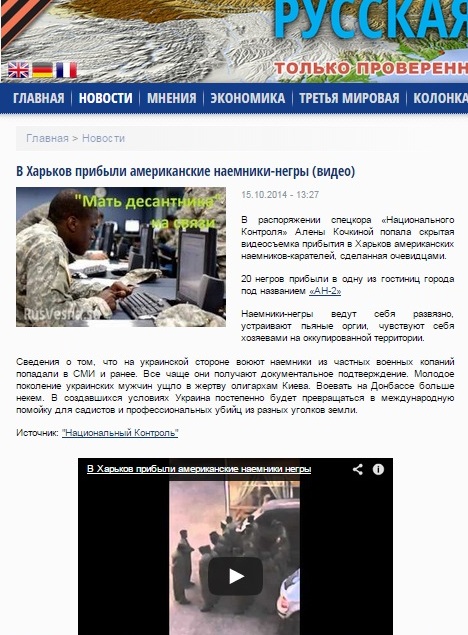 Information about "American mercenaries and chastisers" does not correspond to reality. However, black men wearing green uniform were in Kharkiv. So, let's look at all details by turns. There is indeed the hotel AN-2 in Kharkiv and the web site of this hotel has a possibility of a 3D-tour. We made a 3D-tour and found a construction, which looked like a terrace, and a parking place that can be seen on the video. That means black men were in this hotel.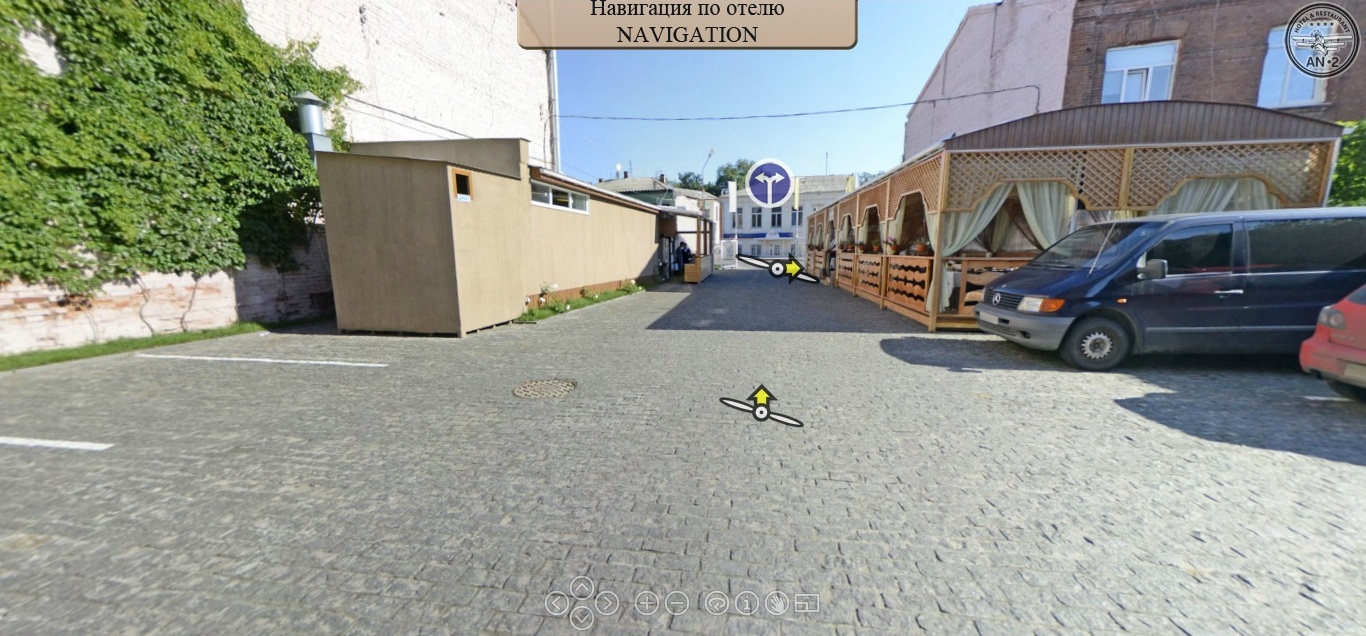 A manager of this hotel informed in social network Vkontakte that "The hotel AN-2 officially brings to your notice the following information: no black Afro-American mercenaries stayed at our hotel either on 10.15.2014 or earlier. We would also like to inform that the video, published in Youtube, is false and forged. Kind regards, the management of the hotel AN-2."

Journalists of the news agency Ukrinform phoned to this hotel and found out all the details. "In a conversation with Ukrinform the management of the Kharkiv hotel made it clear that black technicians from Nigeria, who were doing practical training at one of the Kharkiv enterprises, indeed stayed there, but as far back as in September. "They stayed at our hotel from September 13 to September 28. They did not were here in October. Moreover, no foreigners stayed here in October. I can assure you that we did not have any militants at our hotel."
By the way, in October mechanics of the Armed Forces of Nigeria were training for two weeks at car factory KrAZ in Kremenchug. They were taught of the special aspects of exploitation and technical maintenance of KrAZ purpose-made cargo trucks. It is reported on the web site of the enterprise that "the training was provided as a part of the external economic agreement, concluded between KrAZ and the Nigerian Ministry of Defense in the first half of this year".
Probably, these were the same Nigerian technicians who stayed at Kharkiv for two weeks. Maybe, the voicers of Kremlin do not realize, that Nigeria is not situated in America.