Russian Duma September 18 parliamentary elections were a practical no show in Crimea as scores of countries and international organizations condemned holding the ballot in the annexed peninsula. The United States called the Russian elections a travesty, while the  Financial Times newspaper  pointed out that the euphoria of 2014 has given way to apathy, resignation and a lack of enthusiasm resulting  from high prices, frequent electricity blackouts and international sanctions, which have left Crimea completely dependent on Moscow.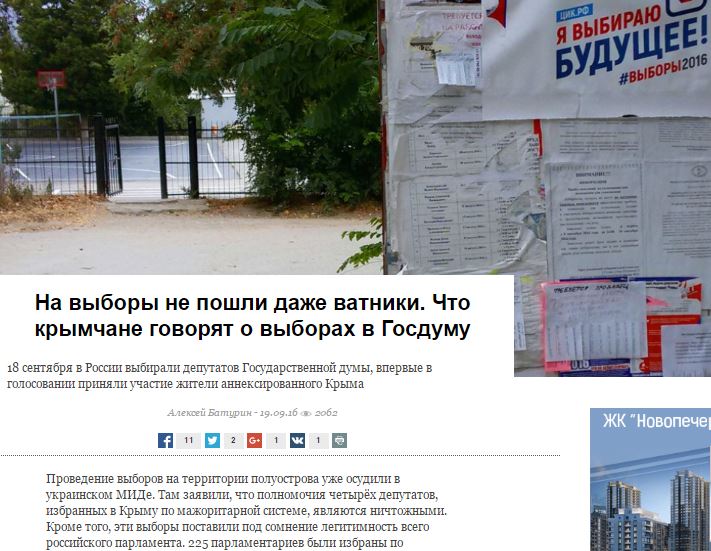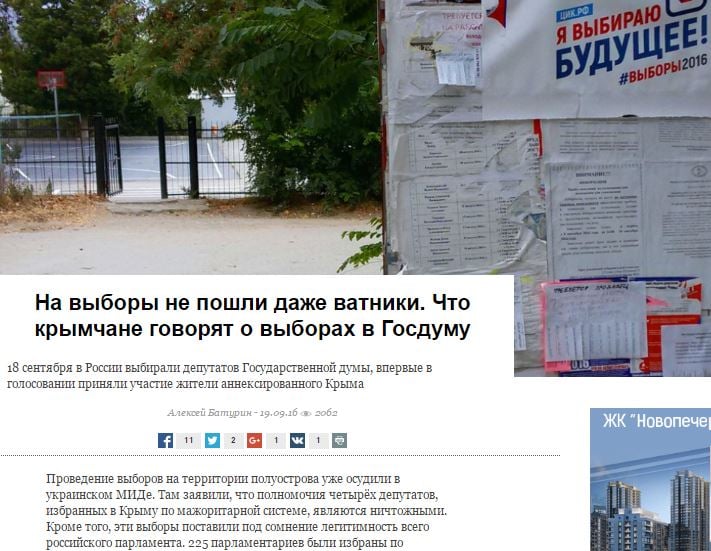 The Wall Street Journal pointed out that voter turnout for these elections was the lowest in Russia since it became an independent 25 years, while Ukrainian journalist and blogger Vitaliy Portnikov asserted that by refusing to vote in these elections, Crimea residents showed that the peninsula remains Ukrainian.
In an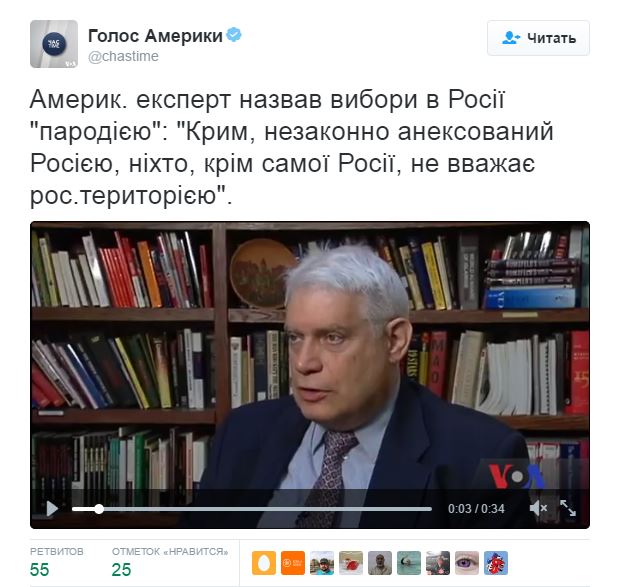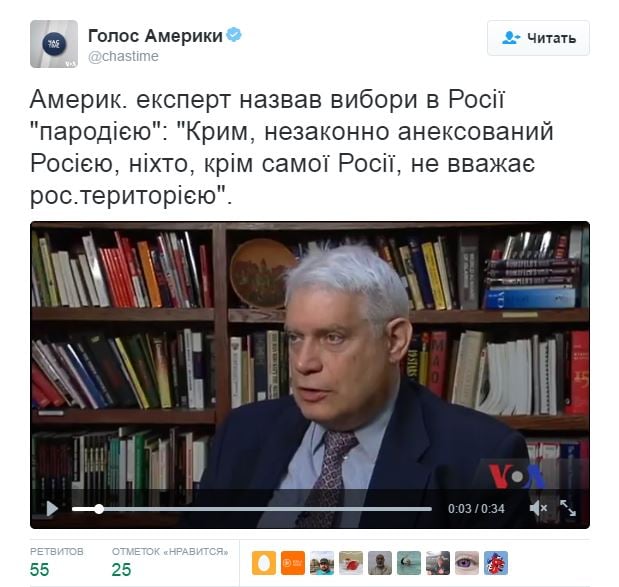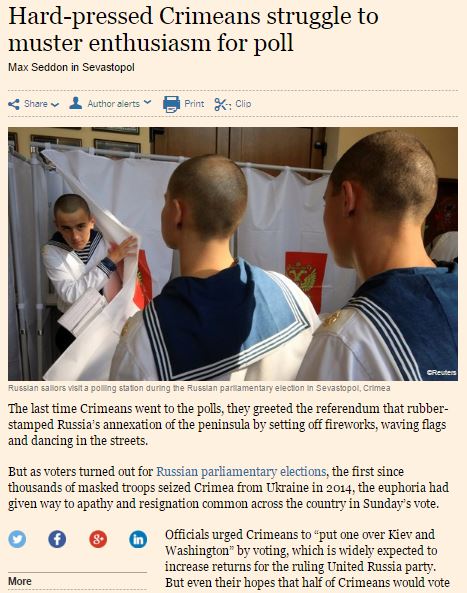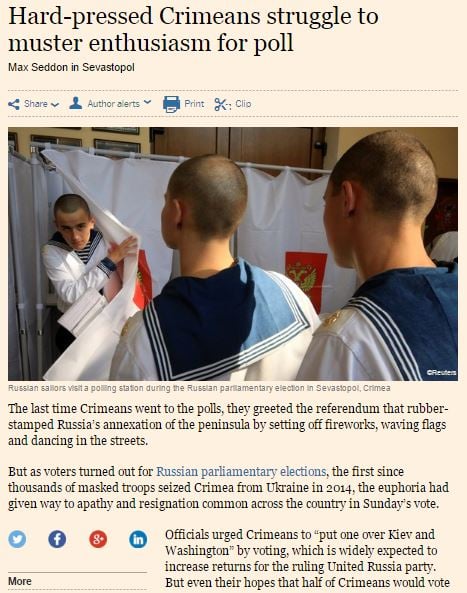 attempt to trump up support for the poll, Crimean voters were promised smartphones if they voted, while many of those who refused to vote were visited by the authorities and harassed on the telephone.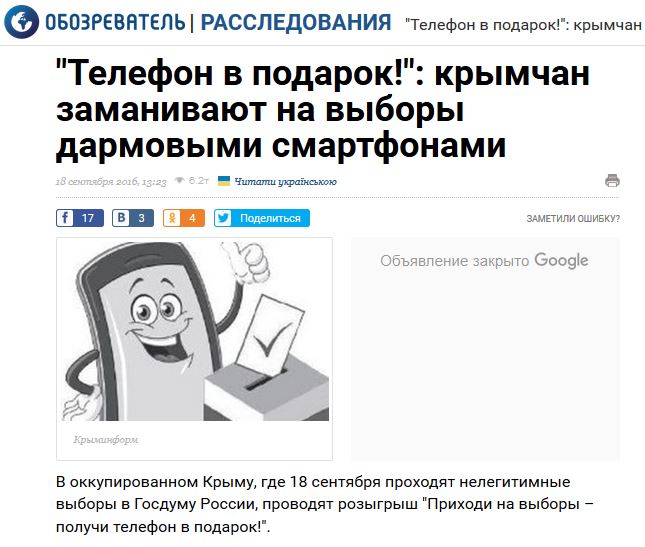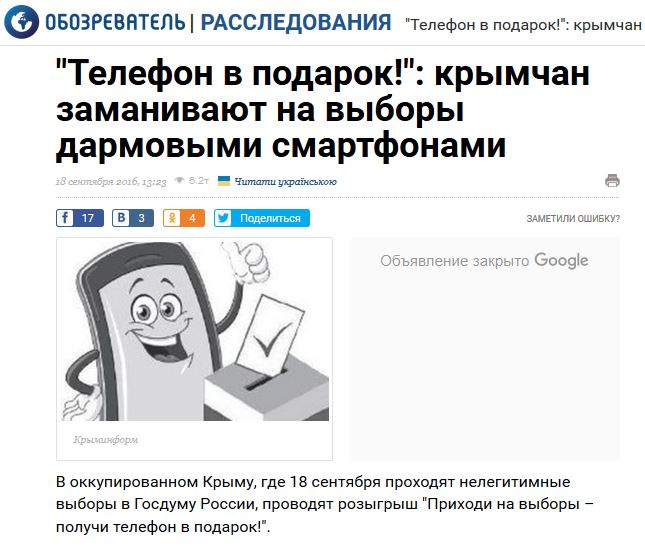 International election observers refused to work in Crimea and US OSCE ambassador Daniel Baer reiterated that according to international law, Crimea is a part of Ukraine and no country will recognize the elections taking place there.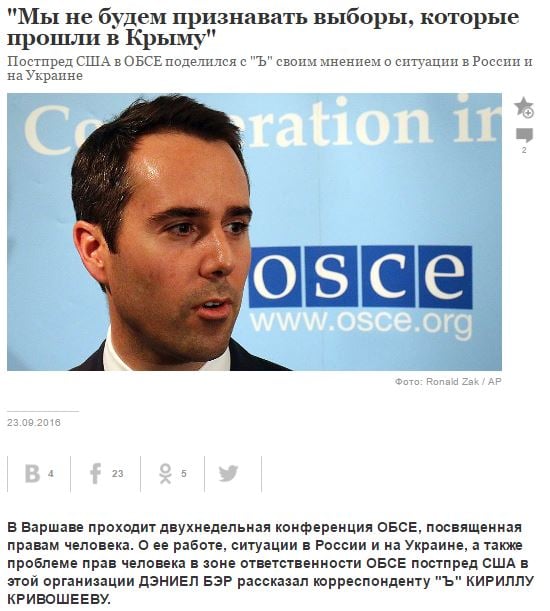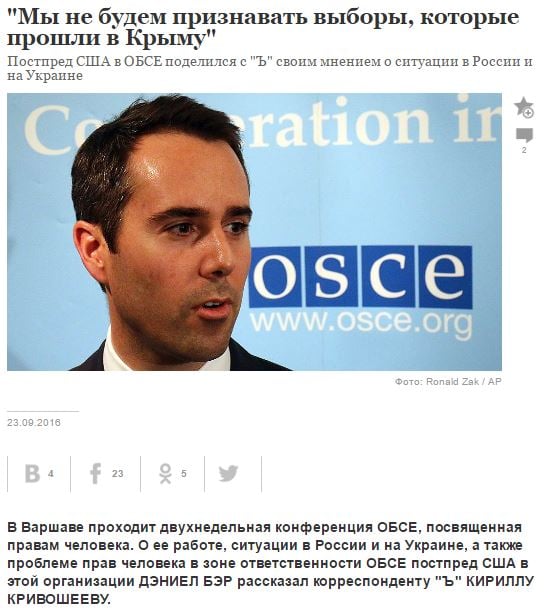 Meanwhile Crimean prosecutor general Natalia Poklonskaya claimed the international boycott was motivated by jealousy: "they don't want to see a prosperous region, they don't want to see that we are happy, that we love and are proud of our homeland – Russia."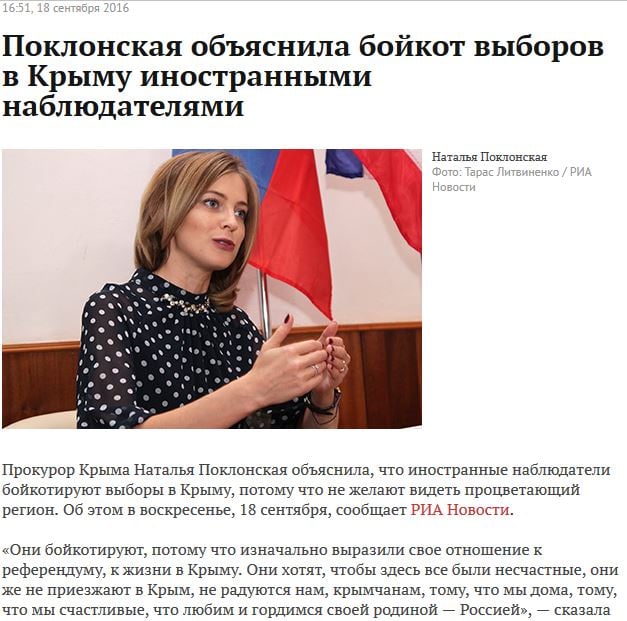 Russian journalist and blogger Alexander Sytnyk wrote that such a low election turnout shattered the myth that 86% of the Russian population support President Vladimir Putin.