On April 20th, Russian NTV channel's regular show "Chrezvychajnoe Proisshestviye" [English: "Extreme Incident"] showed a woman, who allegedly resides in the city of Kramatorsk; she spoke of hiding from bombs in her basement. Main idea of the storyline: National Guard opened deadly fire on the civilians of cities Kramatorsk and Mariupol. A journalist's voice-over states: "Many [people], in order to survive the so-called anti-terrorist operation, are literally ready to go underground."
Later on, this supposed resident of Kramatorsk (Donetsk region), Ludmila Zhuromskaya, leads the NTV film crew to her basement, and comments: "this house was built by my grandmother and grandfather, who both went through the Great Patriotic War. They never imagined that we would later need this basement as a bomb-shelter. In a peaceful time, in 21st century Ukraine, we are hiding from bombings in a basement."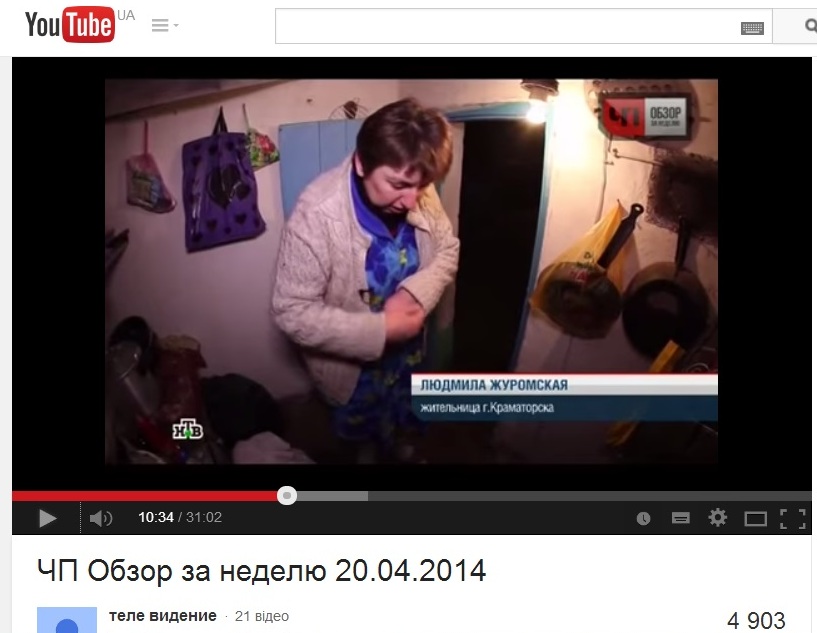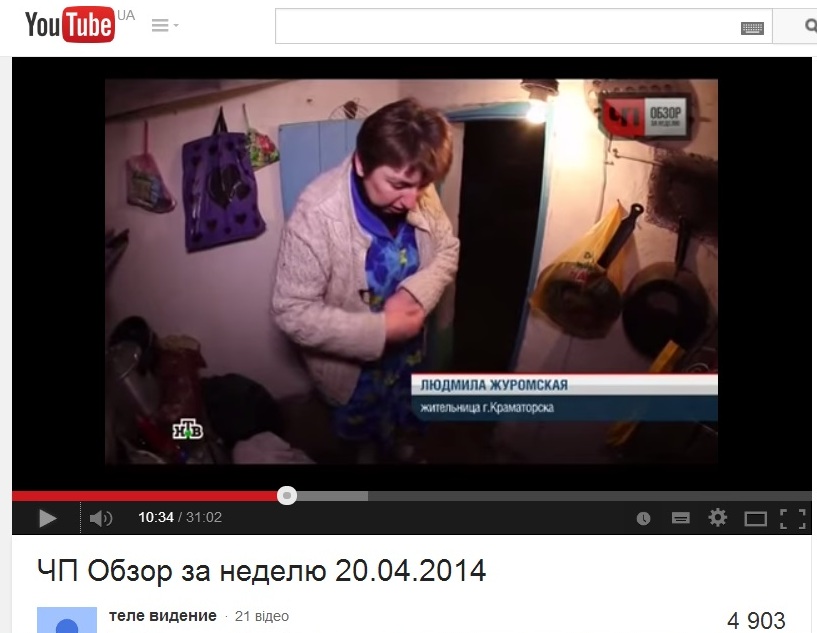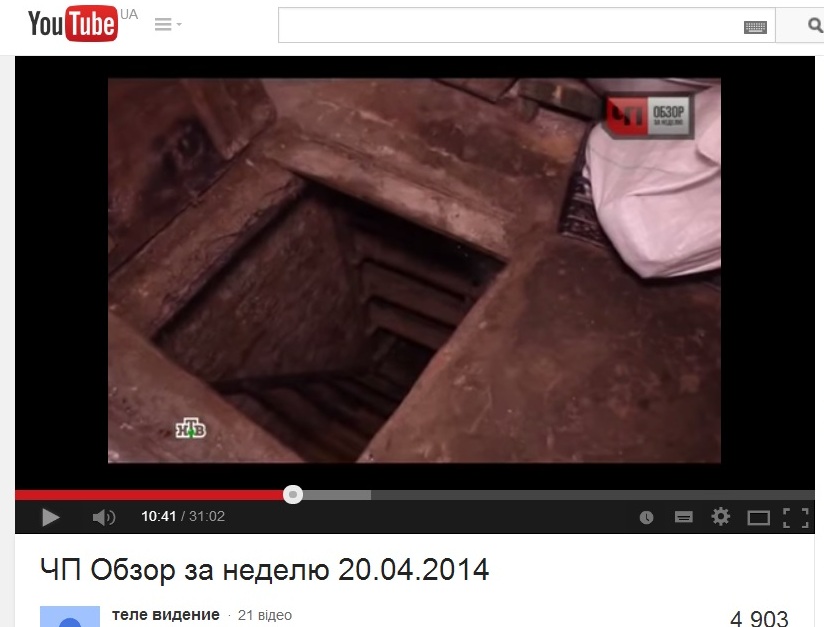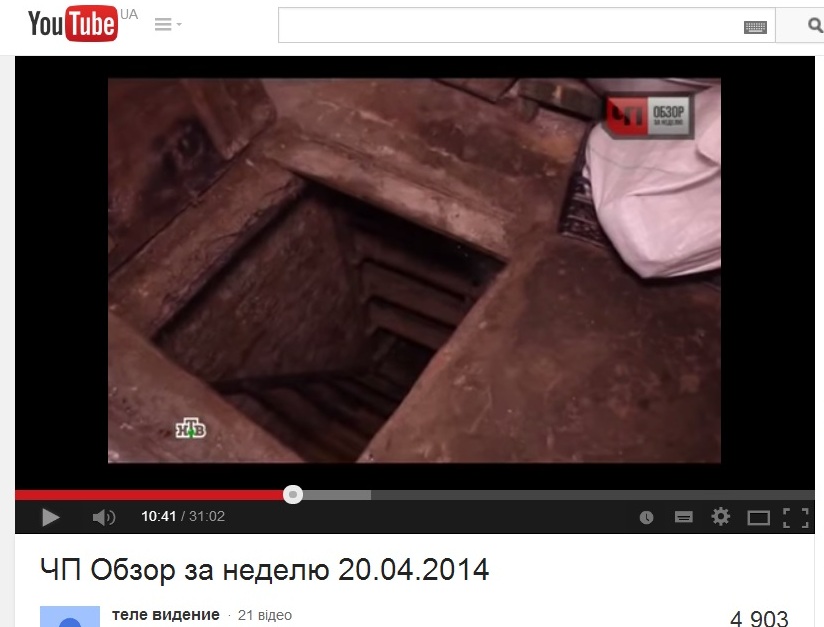 NTV show's story begins at 3 minutes, 9 seconds, and Ludmila Zhuromskaya appears at 10 minutes, 20 seconds:
https://www.youtube.com/watch?v=7Zpn8VhACV0#t=621
This supposed resident of Kramatorsk, Ludmila Zhuromskaya, was recognized by residents of Terpinnya village, Zaporiz'ka region, as one of their own: she is a secretary in a local co-op. ICTV journalists visited Ludmila in her village, which is located 300km from Kramatorsk; pretending to be Russian journalists, they asked her to tell her story again. The woman answered: "I don't mind, but not now. Why? Because after the last coverage there was big trouble. Here, nobody understood me. Ours is a very difficult village – I can't show my face, folks."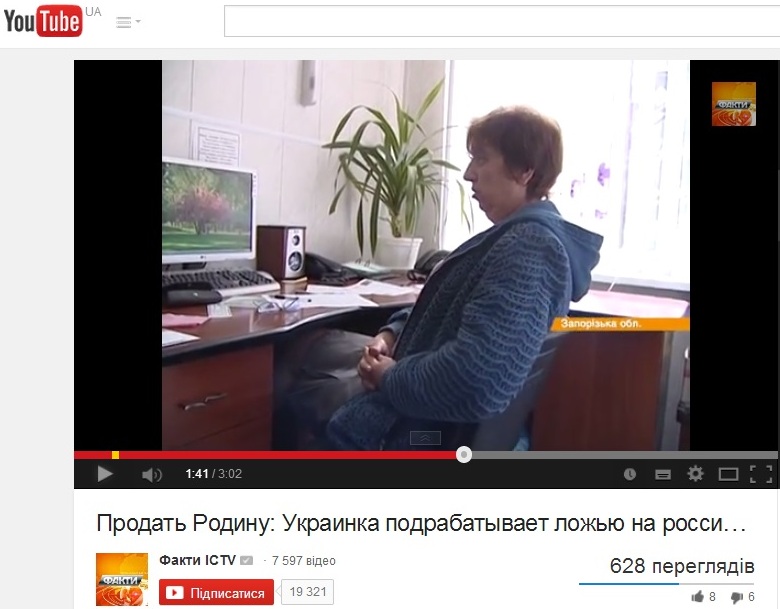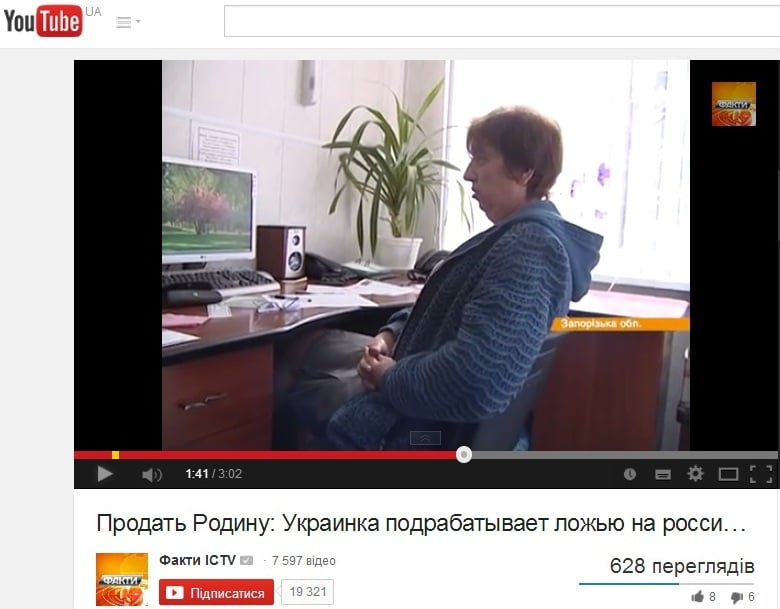 However, Ludmila's husband was not opposed to repeating her words on camera, or to showing the film crew that very "bomb-shelter", which his wife lied about: "My wife and I hide there. Say that we hide together, the two of us."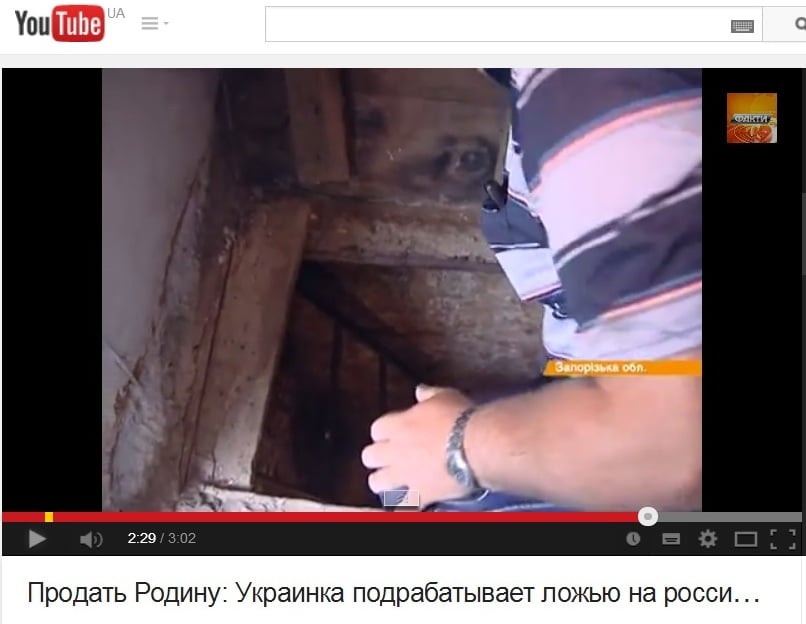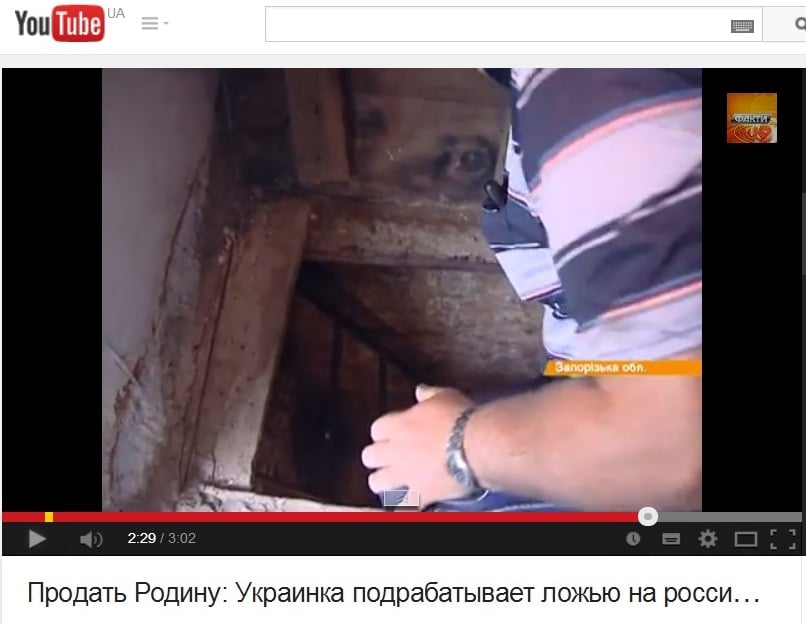 Story by Ukrainian channel, in which journalists exposed the "actress":
Ludmila and her husband receive monetary compensation for their fictional stories.