May 6 2014 Russian TV channel NTV showed a report about Ukrainian businessmen presenting expensive gifts, supposedly a plane and a yacht, to the adherents of federalisation in Odessa and Donetsk.
The report featured showing a yacht moored in Odessa with a group of men in camouflage on board, comments claimed it was a gift from a local businessman Nikolai Kovalenko. Kovalenko himself said it was not easy for him to part with such an expensive thing, but he is ready to do anything to help to defend Odessa. NTV did not explain how a pleasure yacht could defend anything, though.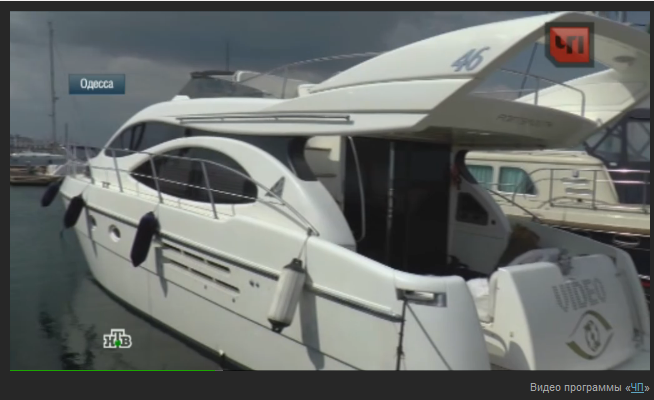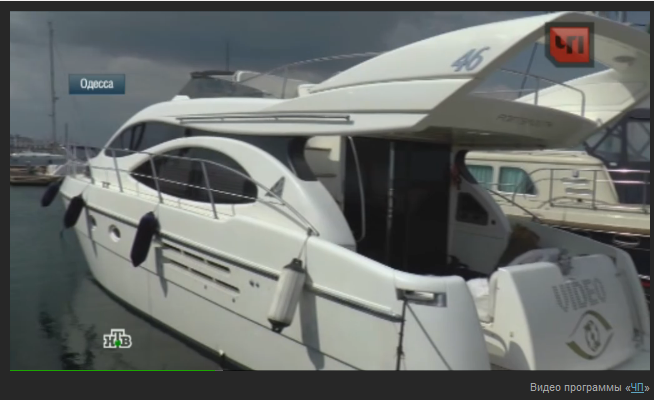 While in fact the report featured rented yacht Azimut 46, which anyone can rent for as low as $450 per hour, orders made online here.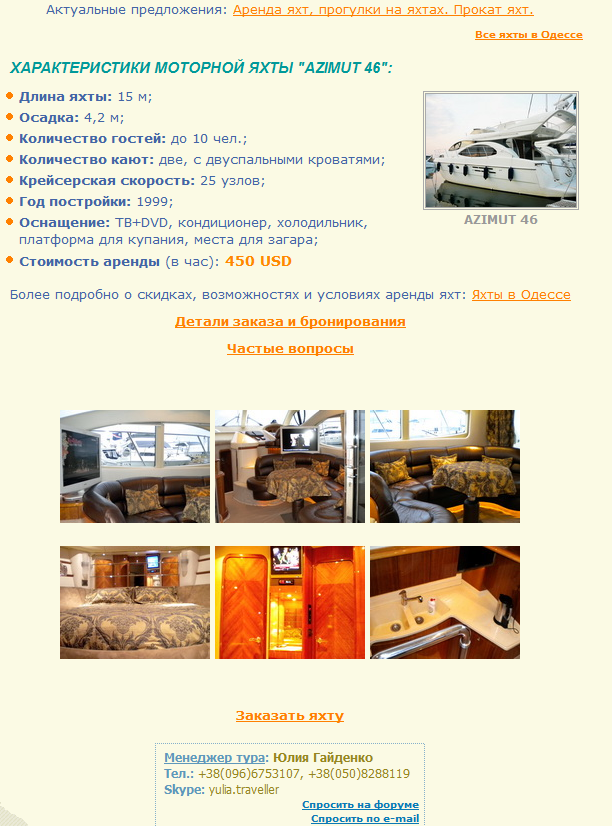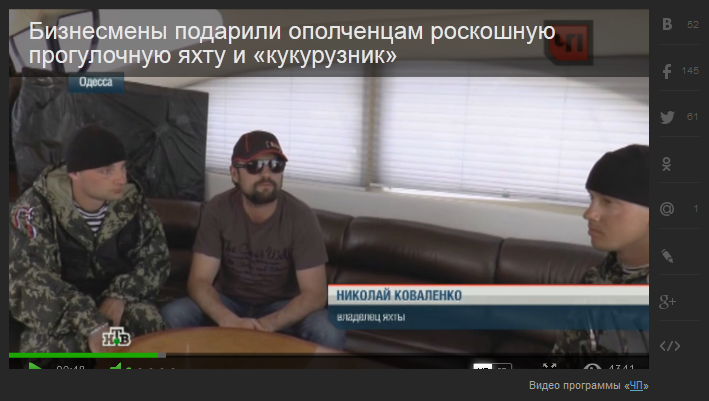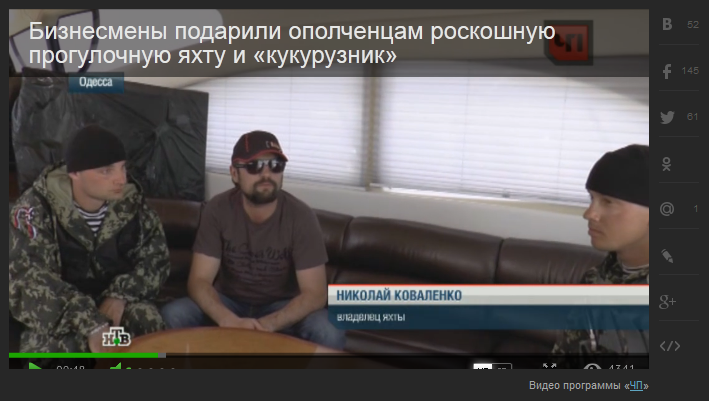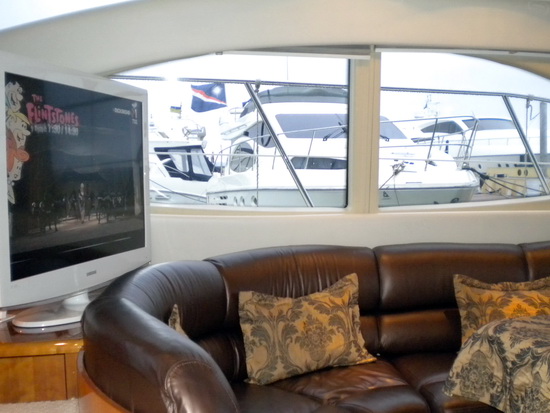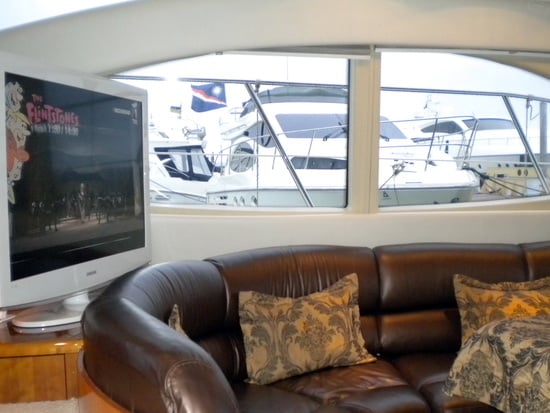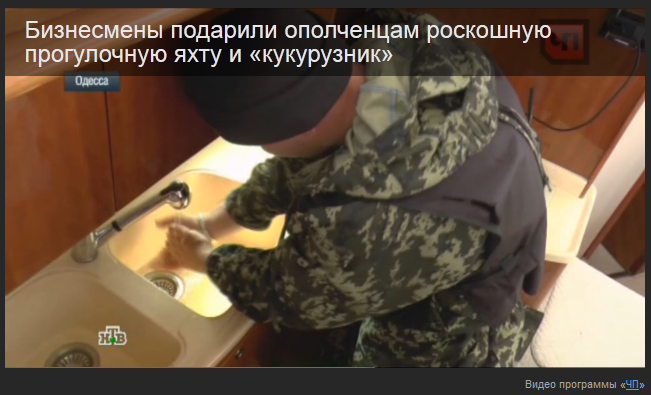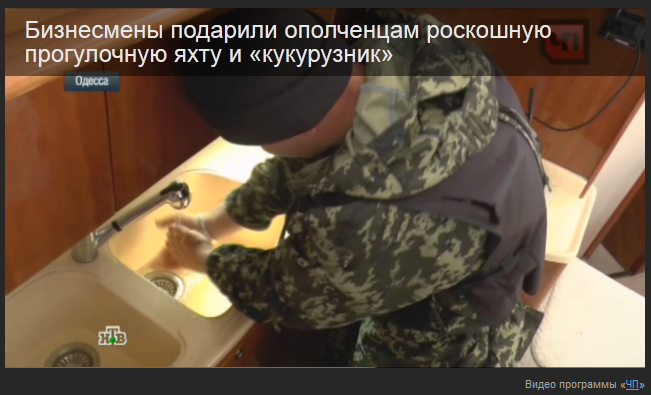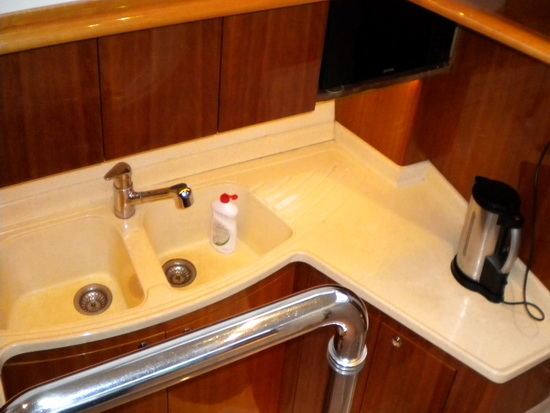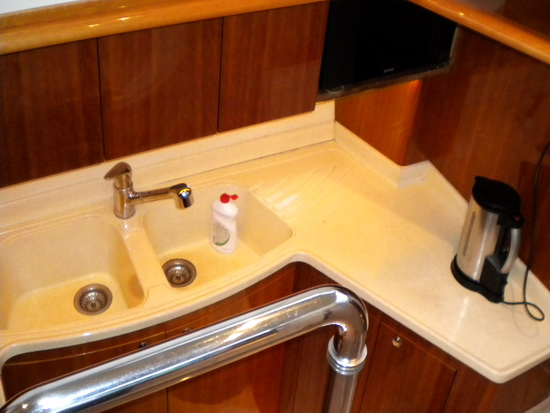 In addition the report featured a businessman from Donetsk Aleksandr Nechekhov, who is also an instructor pilot giving parachute jumping lessons on his private plane, it was reported that he had stopped all his lessons and had given his An-2 plane to adherents of federalisation.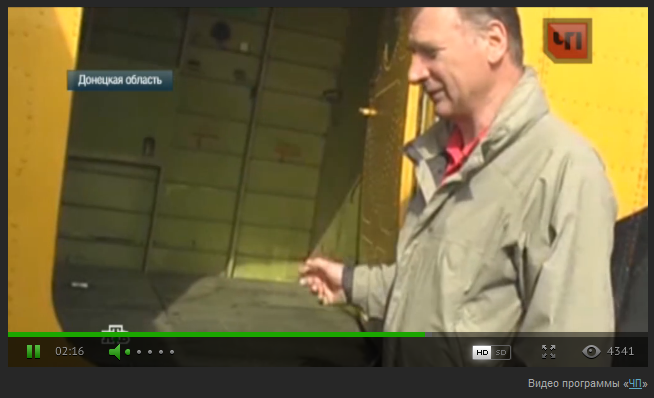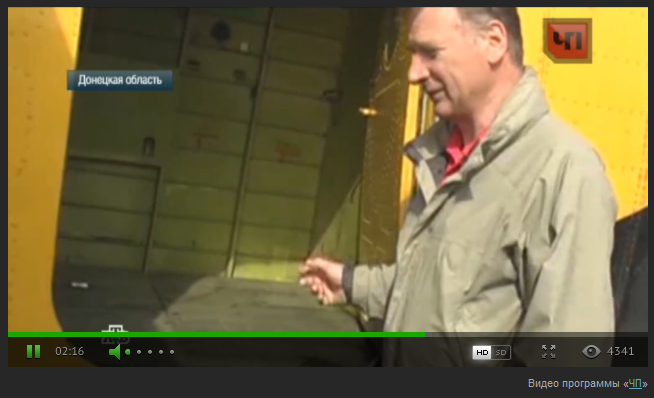 In NTV's report, Aleksandr Nechekhov spoke of the technical details of his plane. «We can use it as a scout plane in military operations. It is capable of low-level flight and could drop landing troops from 100 metres height. »
The report narrator claimed the adherents of federalisation had already performed a flight, which resulted in "an important information sent to the headquarters: several Right Sector troops spotted in the forest".
While telling all this Aleksandr Nechekhov was not shown with the gunmen. He was not shown talking to them.
In addition, the supposed Nechekhov's plane, featured in the report, is freshly painted in yellow.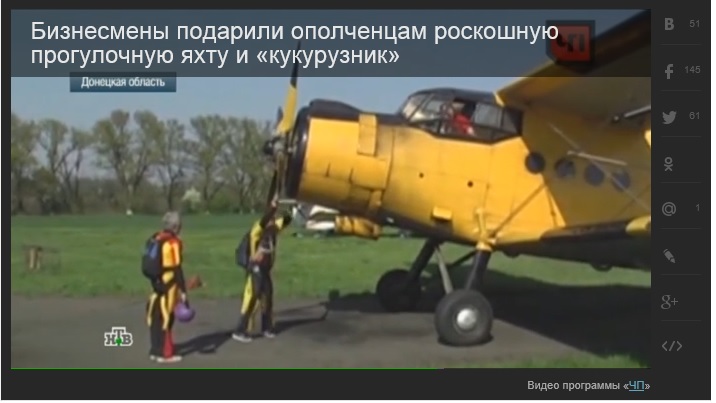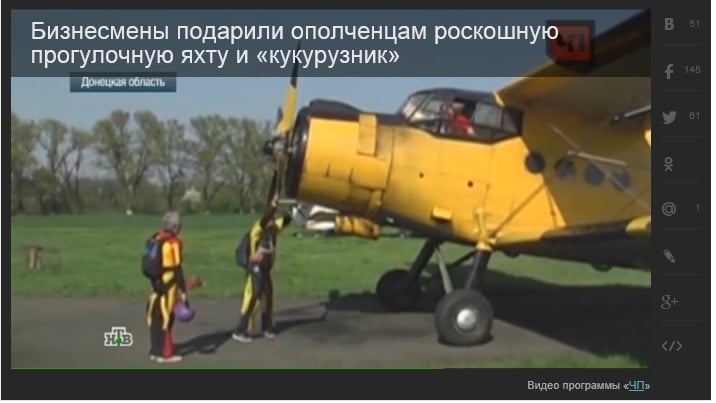 While the plane showed with federalisation adherents next to it and claimed to be the gift is quite shabby and of pale yellow colour.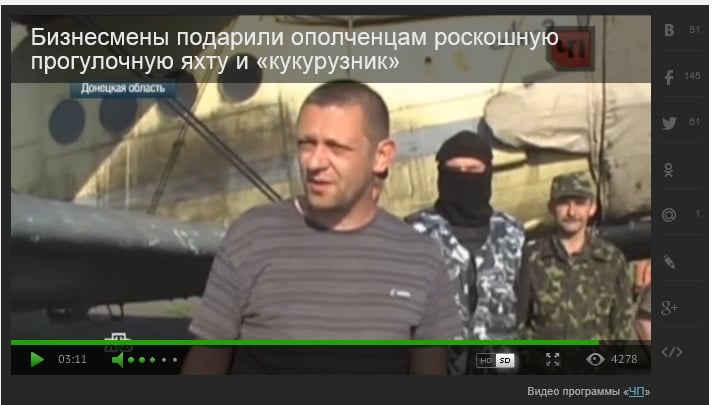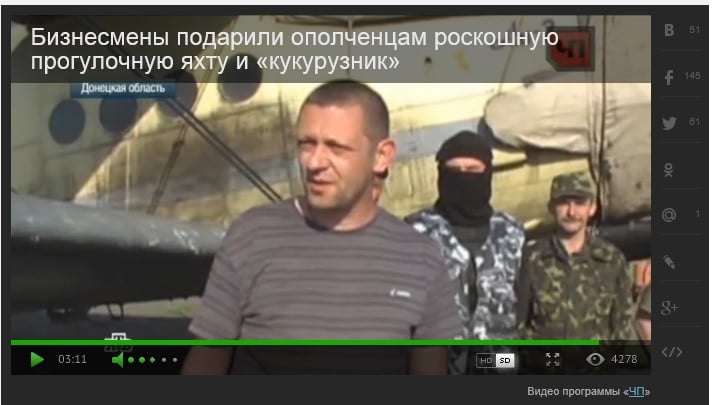 It is no surprise that Aleksandr Nechekhov later recorded a video in which he himself refuted this report. In the video he tells that he did not own the plane shown in the report, so there was no way he could present it to the gunmen. Also, that he is not a businessman and does not support any political party. In addition, Nechekhov says that he told the "self-defenders" to stay away from his plane during the shooting of the video report and after it as well. This is why they were shown next to a different plane.
The full video with Aleksandr Nechekhov refuting the report can be found here: