Russian channel NTV made a news story on the basis of an interview of ex-chief of police of Odessa, Dmitri Fuchedzhi, who fled the city. He is charged with being implicated in the events of May the 2nd, which led to multiple deaths. According to the NTV channel, he is currently in the Transnistria region.
The former police official told the news channel that he was not aware of the oncoming Odessa conflicts in advance, since he and the remainder of police high command were summoned for a three-hour-long meeting at the public prosecution office. They were ordered to have cellular phones turned off (6:06 in the video). Fuchedzhi states that he learned of the clashes only after their commencement near the Athena Shopping Mall, and that he immediately made his way there.
This is a lie. Fuchedzhi was with the armed pro-Russia activists from the very beginning. Moreover, he was walking with other police officers at the head of the column to the location of the clashes, chatting with them on the way.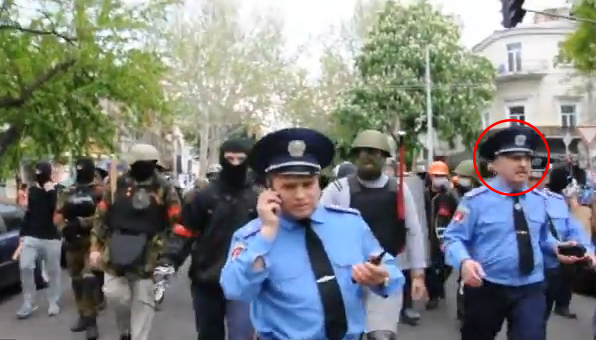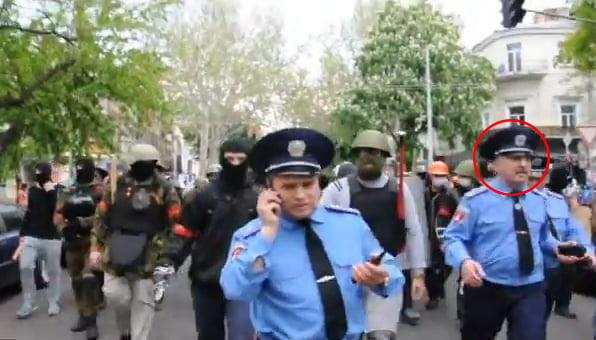 This is evident on the video (starting at 8:30).
Furthermore, at 6:58 [in the video] of the NTV production, the voice-over states that some provocateurs placed themselves on the second floor of a building and opened fire on people. A man is shown at this point, wearing the Ribbon of St. George, and shooting at people. At 7:15 [in the video] Fuchedzhi also confirms this.
Close to the end of the news story, at 12:46 [in the video], the voice-over states that the police did everything possible to avoid bloodshed.
In reality the police watched separatists shooting at people, and did nothing to try to stop this. Here is an image of a shooting being observed by a police officer who closely resembles Fuchedzhi.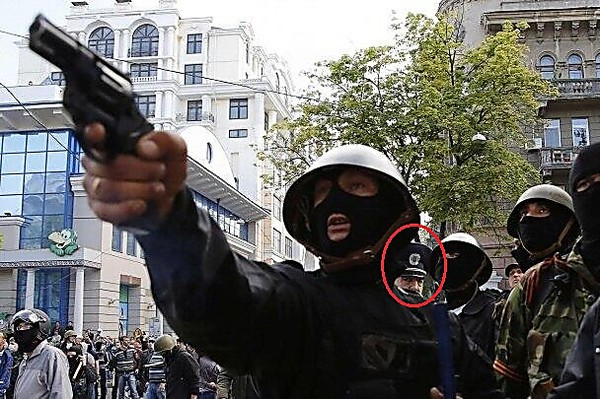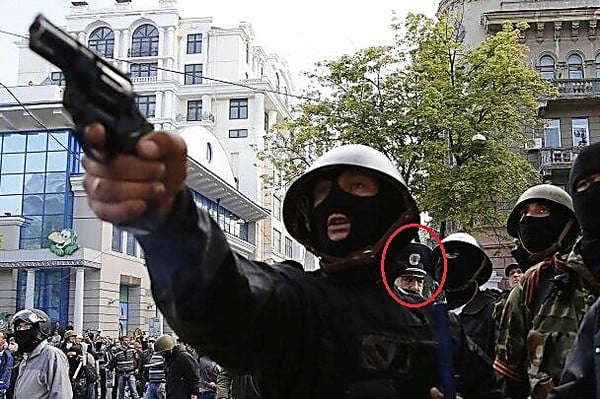 Additionally, there are many photographs and videos depicting police who not only fail to act to prevent the militants from firing, but also cover the militants with their police shields.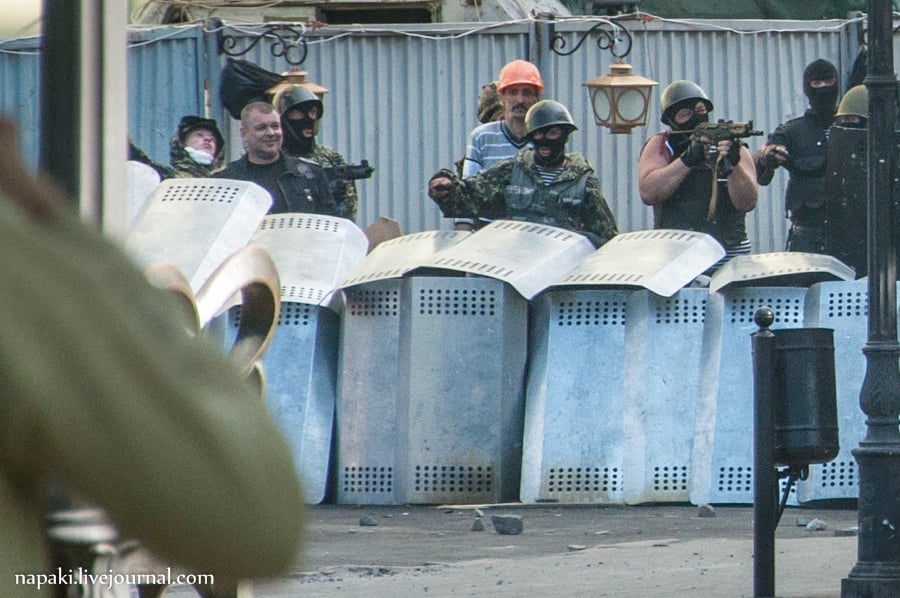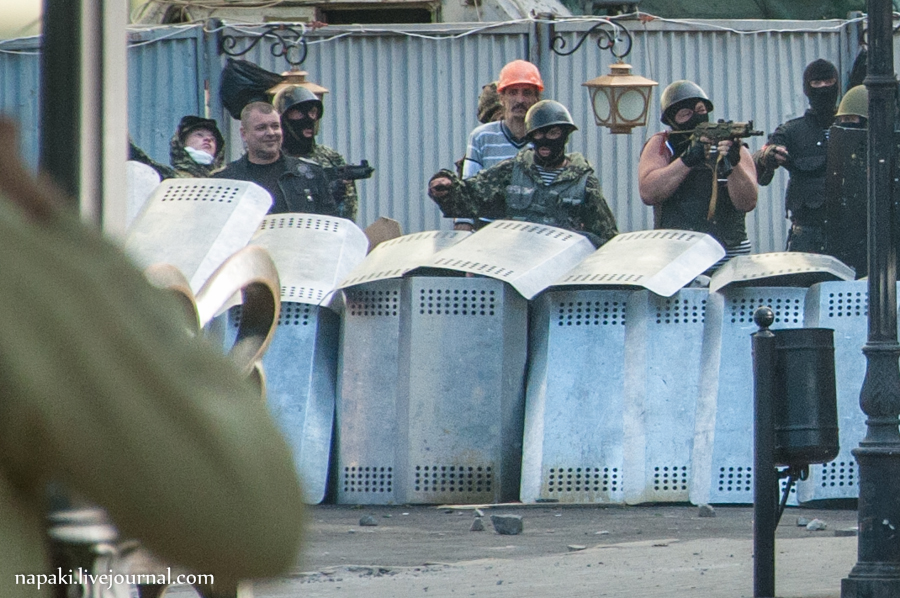 More detailed info on the actions of Odessa police during the clashes can be found here.
It is worth remembering that it is exactly this attack (on the pro-Ukrainian activists and the football fans), that led to conflicts at Kulikovo Field, and tragedy at the House of the Trade-Unions.