Russian TV-Channel NTV showed a report about the Ukrainian Donbas Arena stadium in its Emergency program, and provided several untrue statements.
https://www.youtube.com/watch?v=7DZZ4esycOM
«The militias learned why Donetsk Donbas Arena stadium had survived the shelling. It turned out the sport complex had been a storage, from which trucks delivered food supplies to the punitive operation participants,» said the narrator of the Emergency programme. Further in the report it is stated that the stadium did not suffer during the shelling.
Both these statements are false. Firstly, the stadium did suffer during the shelling. For example, Donbas Arena was shelled on August 23 at 6 AM. As the result, the facade, communications, equipment and the power park of Donbas Arena were damaged.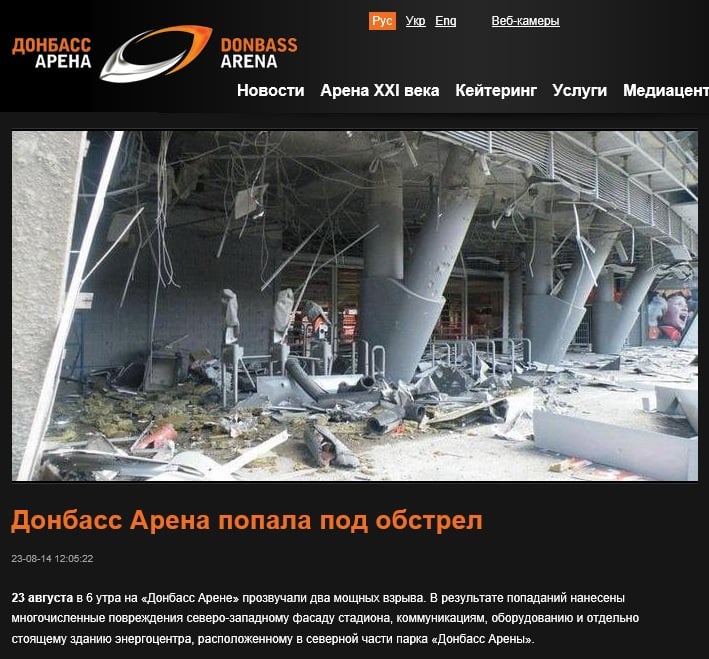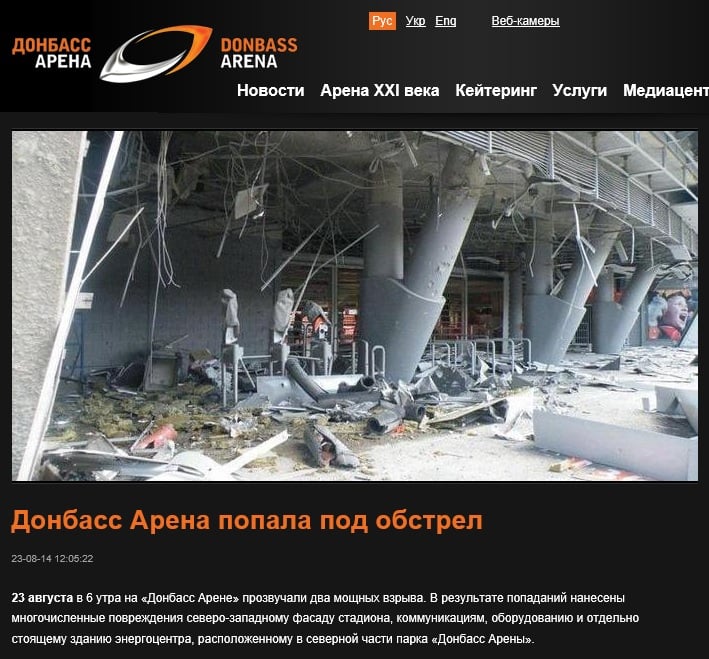 Then, the food supplies stored in Donbas Arena, were intended for the needy people of Donetsk. They were delivered on trucks to the physically challenged people, to the hospitals and was handed out on the streets. It is proved by eye-witnesses and a number of photo evidence.
«13 thousand of such sets were delivered and handed by the volunteers during the last week,» stated the press service of FC Shakhtar on Septermber 4.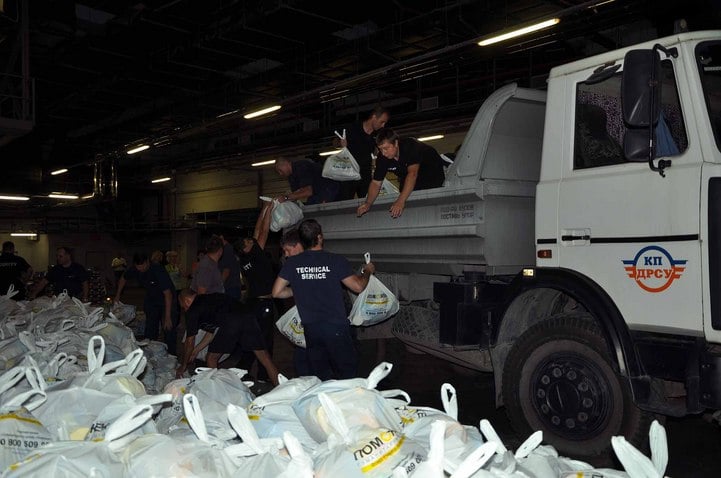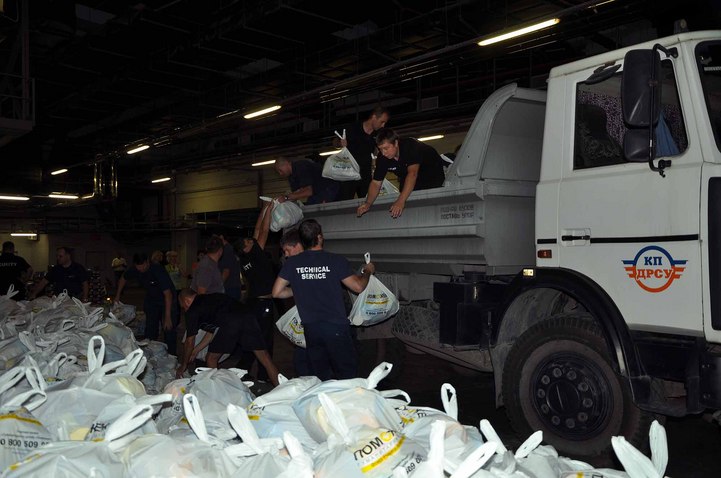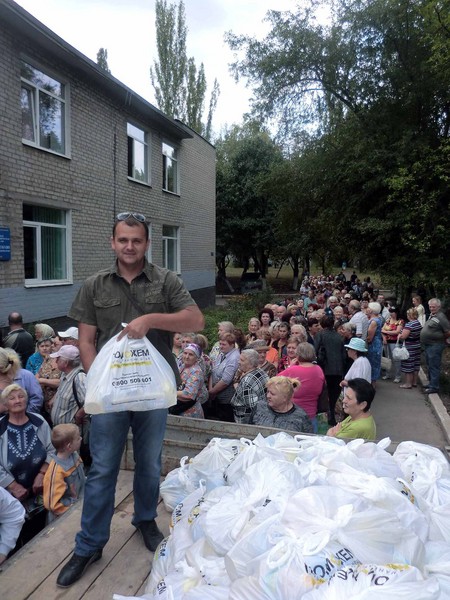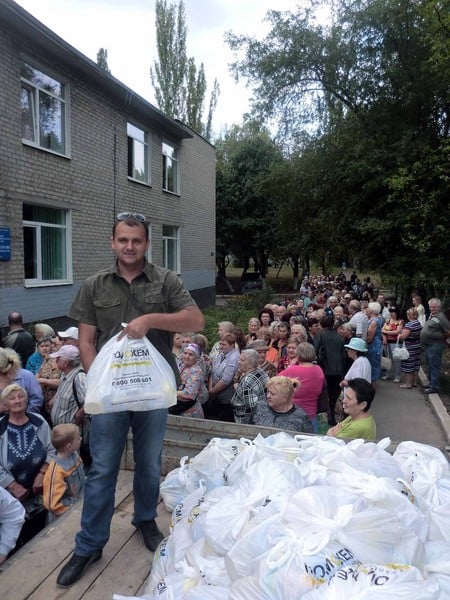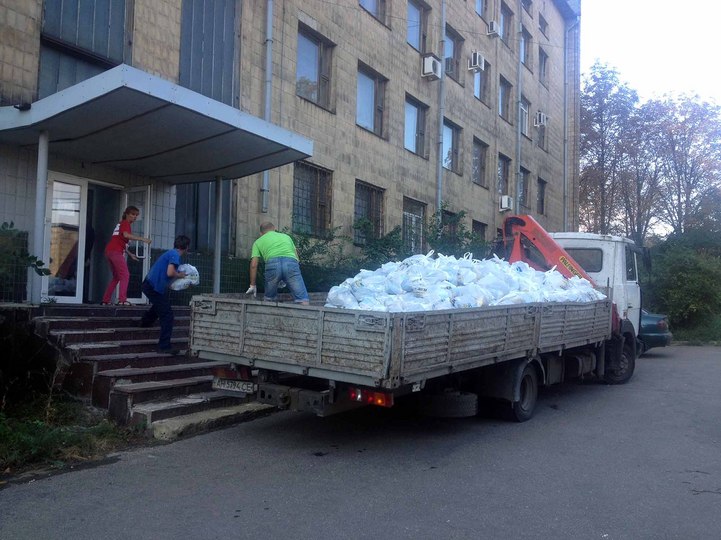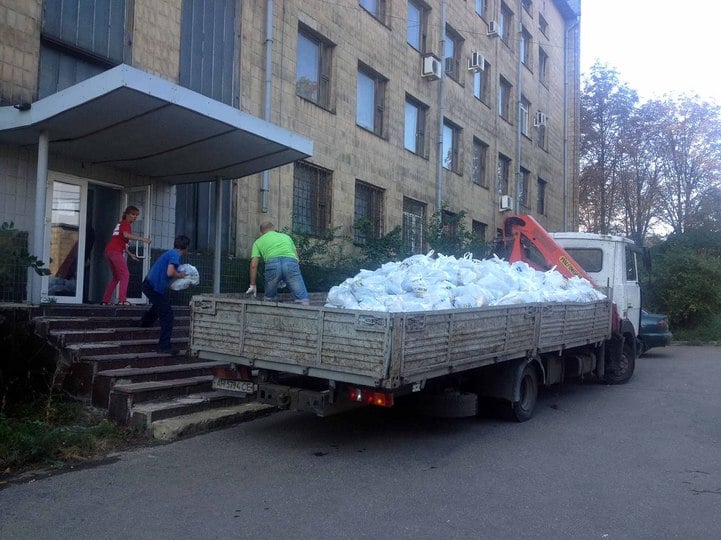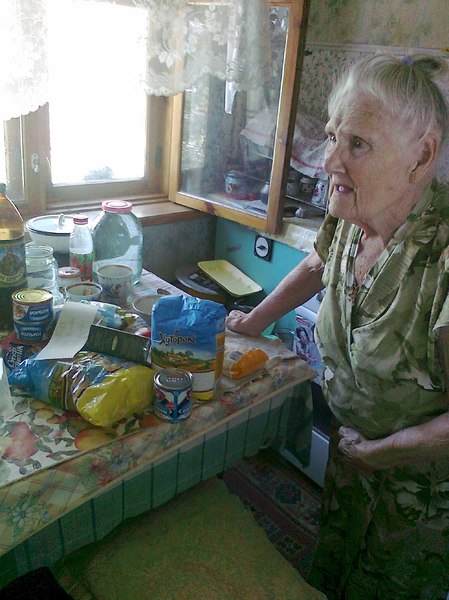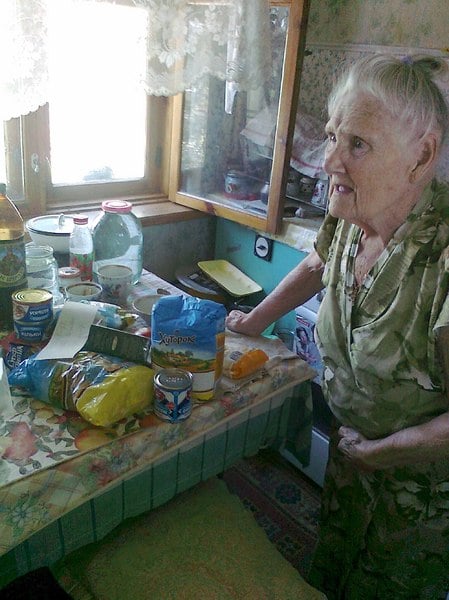 «Operational group of Donetsk militias descended upon one of the largest stadiums of Ukraine, Donbas Arena. The militias captured two trucks full of humanitarian help. The cargo so precious was not intended for the starving people of the destroyed city. It turned out the trucks were heading to Krasnoarmeisk — where the fighters of the National Guard had been stationing for a long time,» stated in NTV's report.
However, the viewers are not given any evidence the trucks were about to head to the Ukrainian military. From the photo evidence obtained earlier, we can make the conclusion, the two captured trucks were also heading to Donetsk to deliver humanitarian help to the needy.