On September 10, several media outlets incorrectly reported that a political party of one of the leaders of so-called "Donetsk People's Republic" (DPR), Denys Pushylin, would participate in Ukraine's local elections in Ukraine in the autumn.
Lenta.ru, the BBC Russian Service, Podrobnosti, bigmir.net and other media reported that Ukraine's Central Electoral Commission (CEC) had placed the party on a list of potential participants in the local elections. Some, however, later published retractions.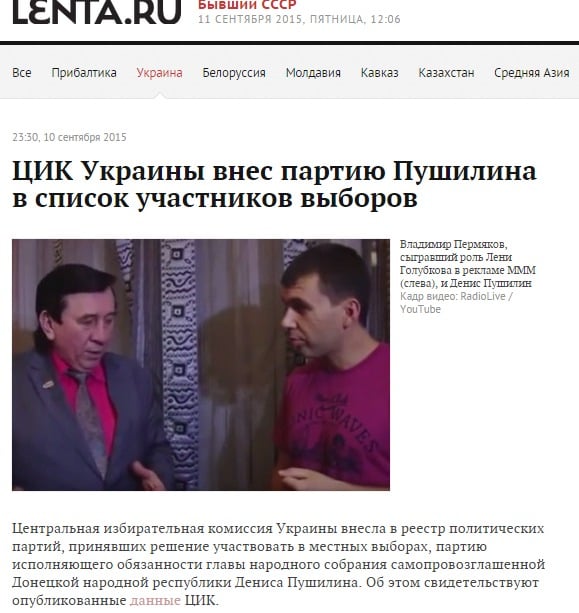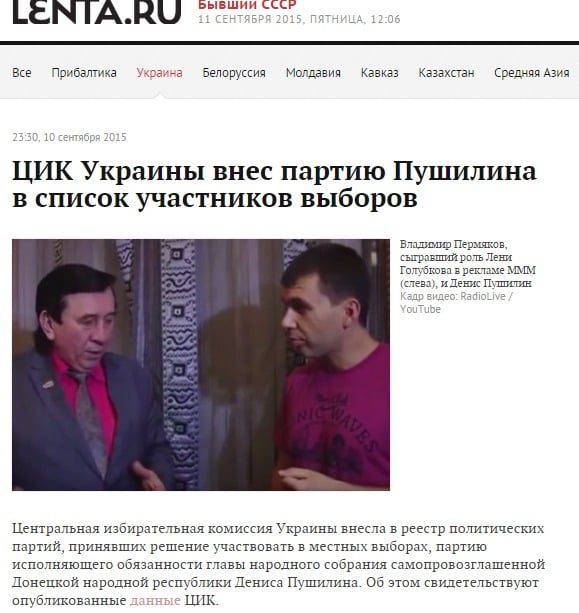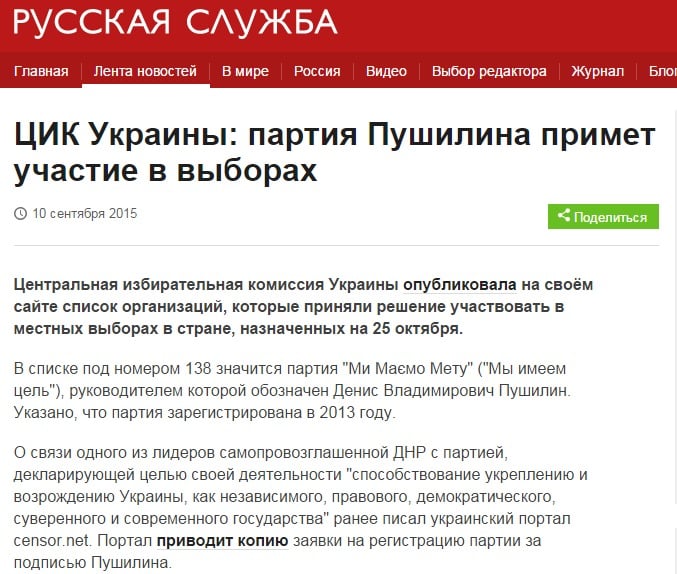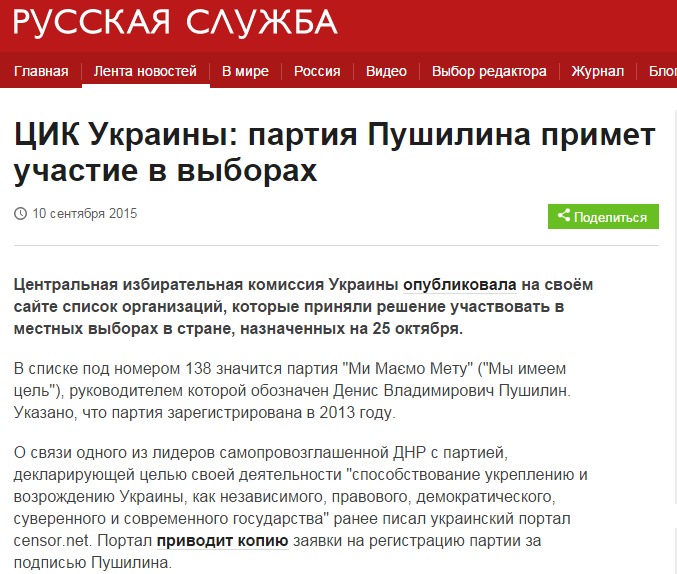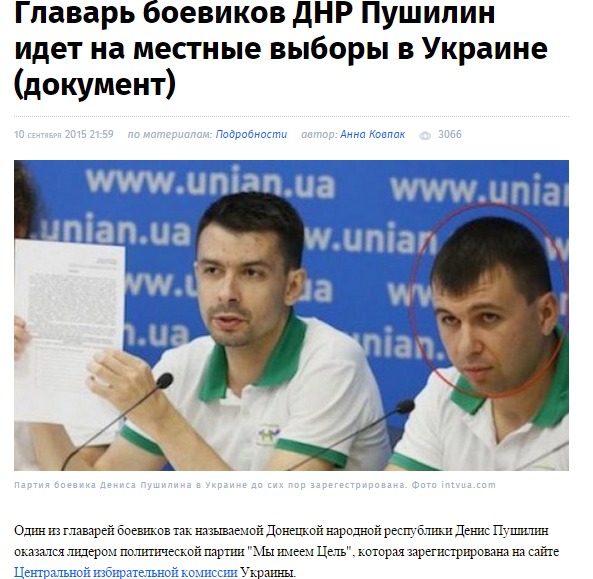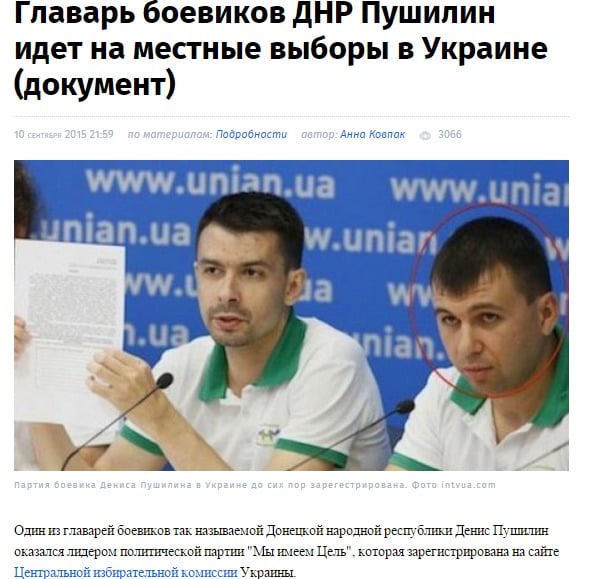 Media  referred to the CEC website, on which Pushylin's party ("We Have an Aim") is listed as number 137 on the list of political parties in the local elections.


However, on September 11, CEC officials denied that a DPR-representative party would take part in local elections later this year.
The Deputy Head of the CEC, Andriy Mahera, wrote on Facebook that the parties listed on the CEC site must be finally approved and registered by the Ministry of Justice in order to take part officially. The CEC has no power to register political parties. He explained: "This is the exclusive prerogative of a designated government authority to register political parties. The Central Electoral Commission was formed as a permanent body in 1997 and during eighteen years of its existence the CEC has never registered any political party."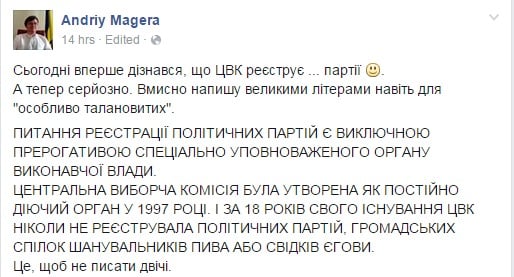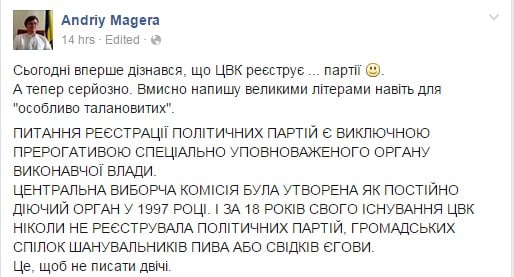 The Head of the Committee of Voters of Ukraine Oleksiy Koshel, explained on Facebook how some media misinterpreted the data published by the CEC: "This is the list of all 185 political parties, officially registered. There is a column 'The date and the number of the local organizations decision to take part in elections' to the right side of the table. And there are no marks in this column because parties have not held their conventions yet and have not made the corresponding decisions. That means that terrorists are not going to participate in the elections."