Some online news outlets posted information about OSCE mission allegedly learning about who is responsible for Volnovakha Bus Attack on January 13. For example, Vesti.ru posted news article titled "OSCE: Militias did not Hit Volnovakha Bus".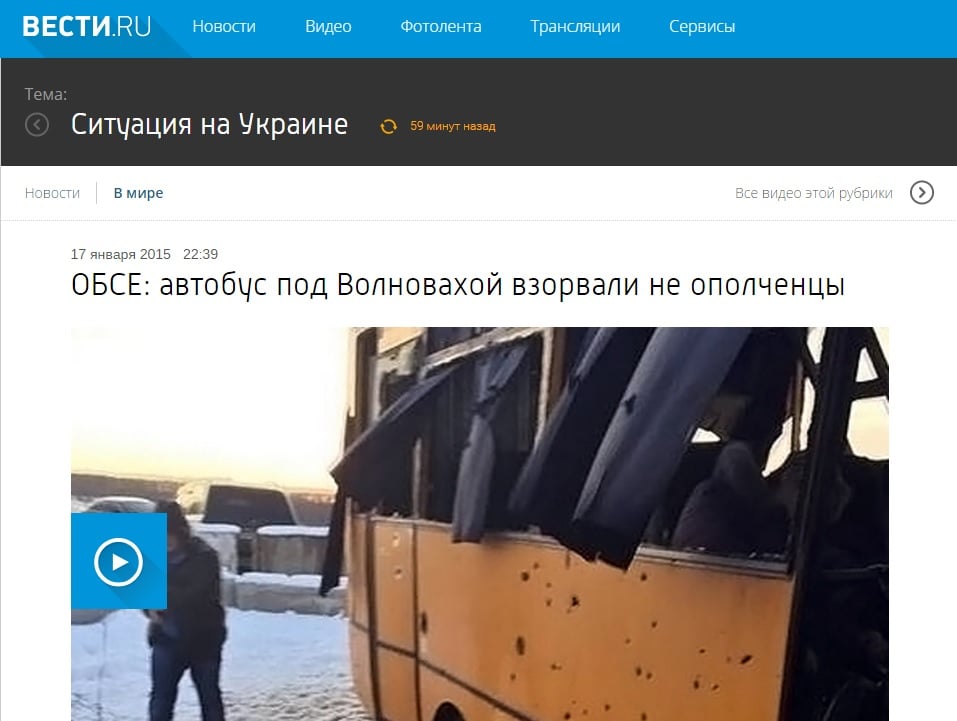 Similar news was published by Komsomolskaia Pravda, Rossiyskaya Gazeta, RT in Russian, Kommersant.
Yet, OSCE report contains now information about who is responsible for the tragedy. It merely states the shelling was from "North-North-East" direction. The conclusion was made from five shell craters, found by the observers on the cite; they had paid special attention to two of them.

Other statements concerning this incident, including declarations of Russia's permanent representative in OSCE  Andrei Kelin, are merely speculations and assumptions. Especially, if we consider that according to Ukrainian authorities, the territories to North-North-East of the tragedy cite (on the way to Dokuchaievsk) are under control of separatists of the so-called DPR.