The self-proclaimed Donetsk People's Republic (DNR) claims that Ukrainian armed forces have captured DNR minesweepers who conducting demining operations authorized by the OSCE near the town of Shyrokyne.
The Donetsk News Agency (Донецкое агентство новостей) reports that according to DNR spokesman Eduard Basurin, on June 27 DNR minesweepers were carrying out demining activities which had been agreed to by the OSCE Ukraine mission. Basurin claims that these minesweepers were attacked by Ukraine's 54th reconnaissance brigade and Ukrainian volunteer units. Two DNR militants were killed, eight wounded and two were taken into custody by the Ukrainian army.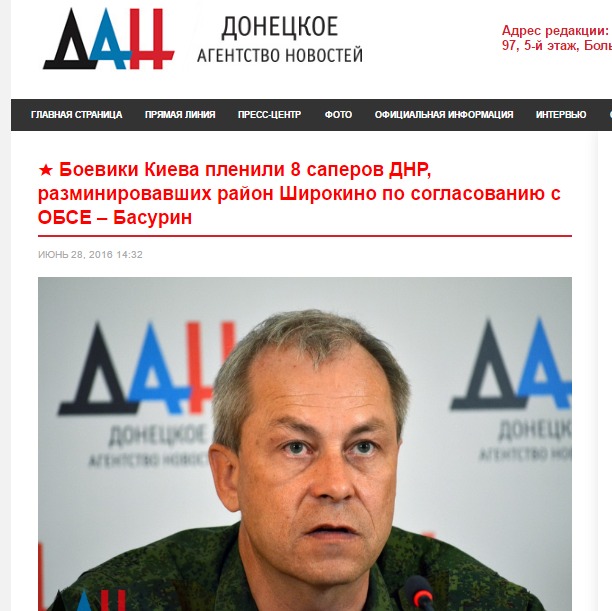 Scores of Russian sites immediately reprinted this story, among them TASS, TV Center, Ukraina.ru,  Russkaya Vesna, Live News and others.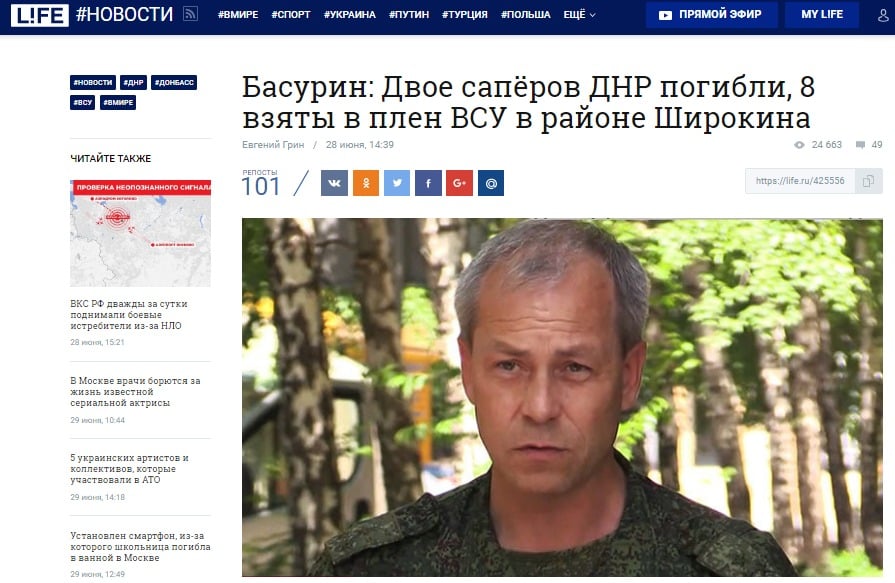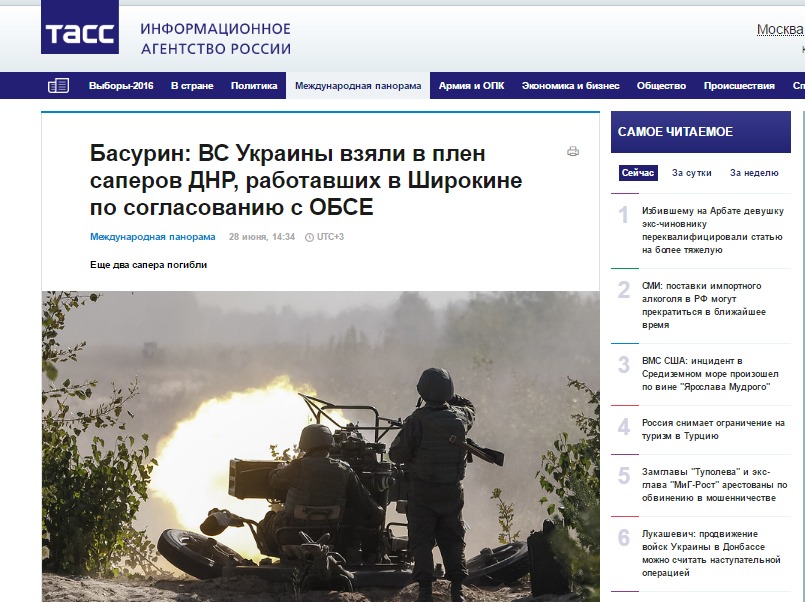 The OSCE Special Monitoring Mission however denies that the DNR conducted these operations in agreement with or on the recommendation of the OSCE.
According to the OSCE's official Facebook page "The OSCE SMM did NOT receive any information, from the JCCC (Joint Center for Control and Co-ordination) nor anyone else about de-mining work or requests to monitor such work on 27 June in the area of Shyrokyne. Also, the Mission did NOT task or suggest to any side on that day to undertake any specific operation on checking the ceasefire…. the Mission urges the sides to refrain from making erroneous and deceptive statements."