May 6 press office of All-Ukrainian Committee «Nastup» reported OSCE observers abducted by unidentified persons in Mariupol.
«As it became known, people in black masks drove to the car with OSCE representatives and forced them into the buses, » — said the head of the organisation Ruslan Sekela.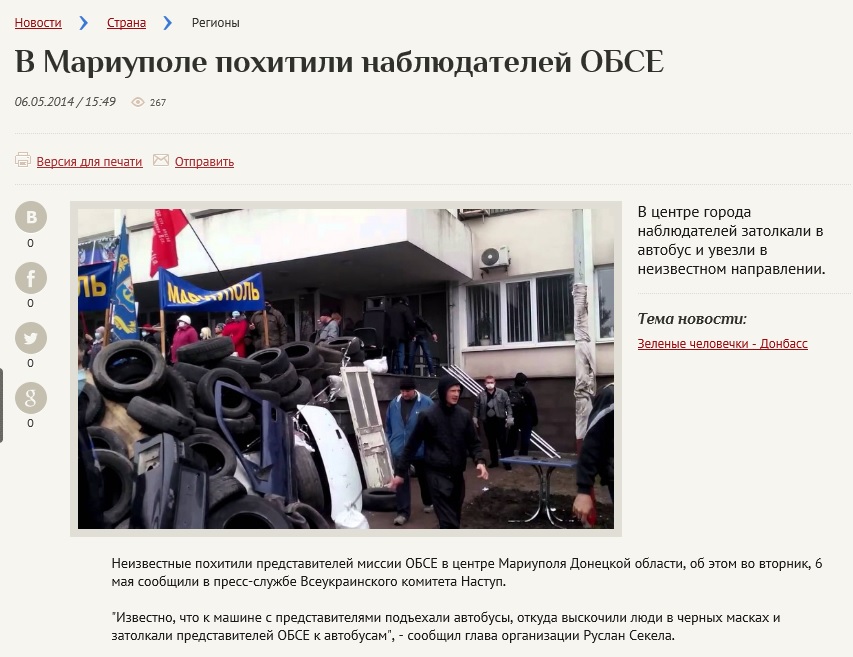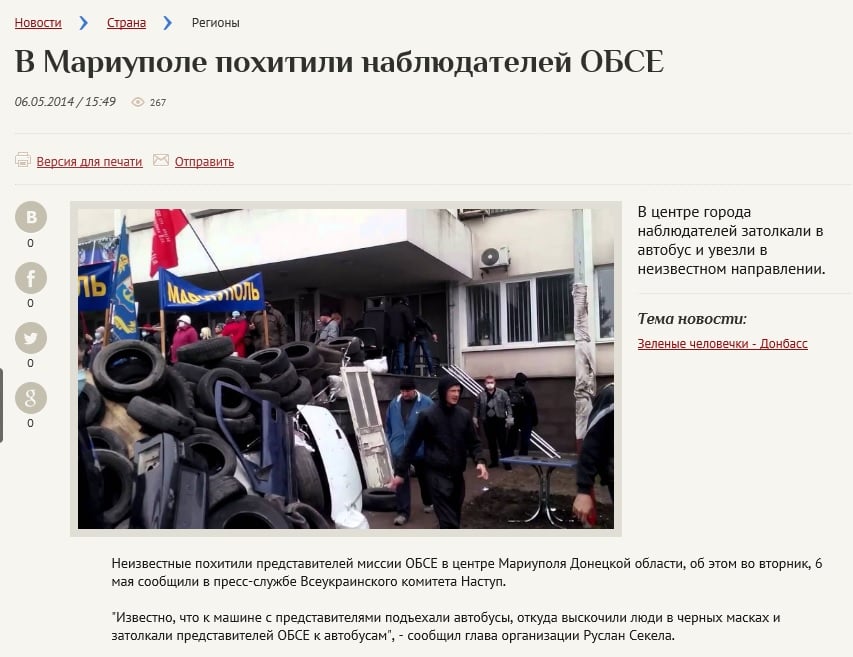 However, the same day an OSCE representative rebutted this information.
«We refute this information. No assault took place», — said the head of the press office of OSCE Special Monitoring Mission in Ukraine Michael Bociurkiw.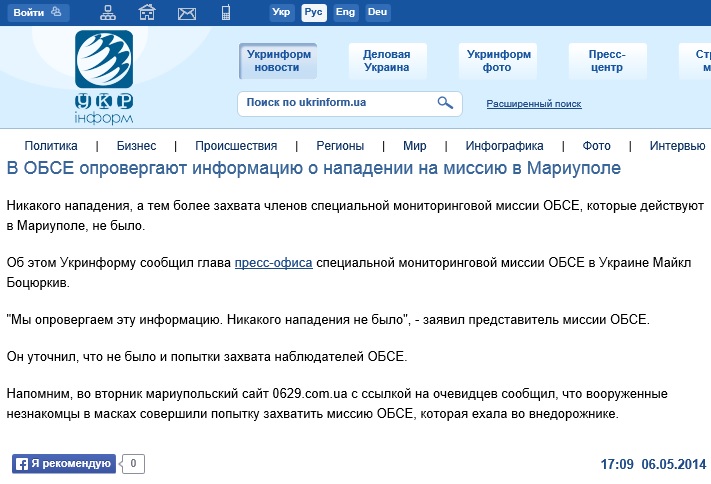 He also noted that there was no abduction attempt of OSCE observers.