In mid-September, social networkers began actively spreading a staged photo of a boy walking amidst shelled buildings. The post accompanying the photo claimed that the boy is from Donetsk and is seen here looking "for his mother among the debris of a building, destroyed by Ukrainian Army bombing."
Examples of this type of post can be found on Odnoklassniki, Facebook, Vkontakte, and Twitter.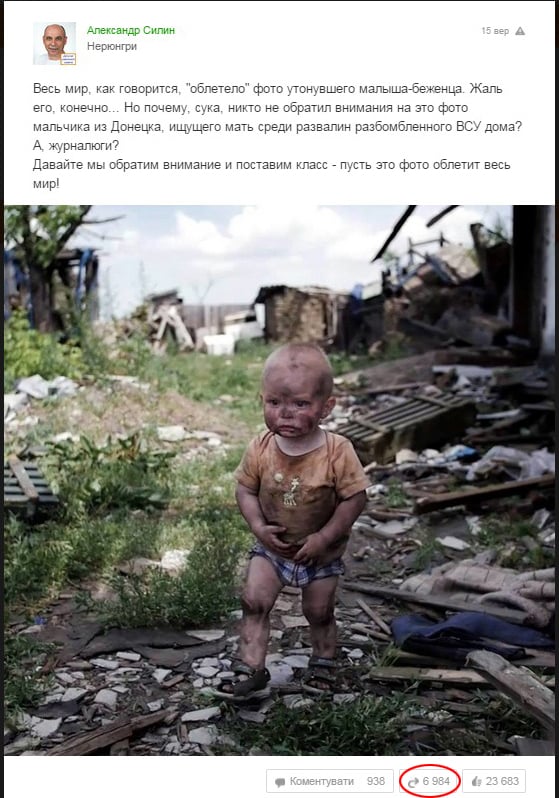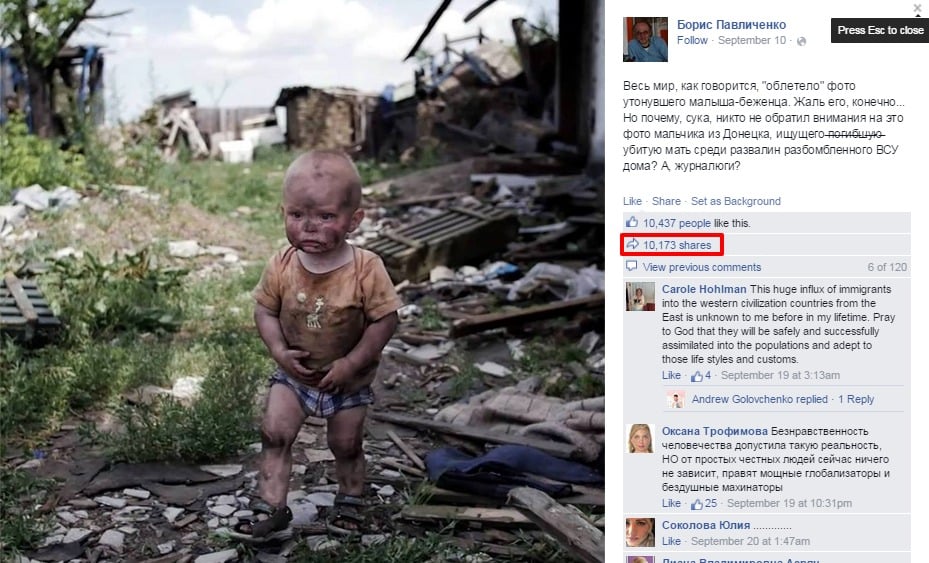 This photo was also re-posted by pro-Russian social groups in several languages, including French, Dutch, and Slovak.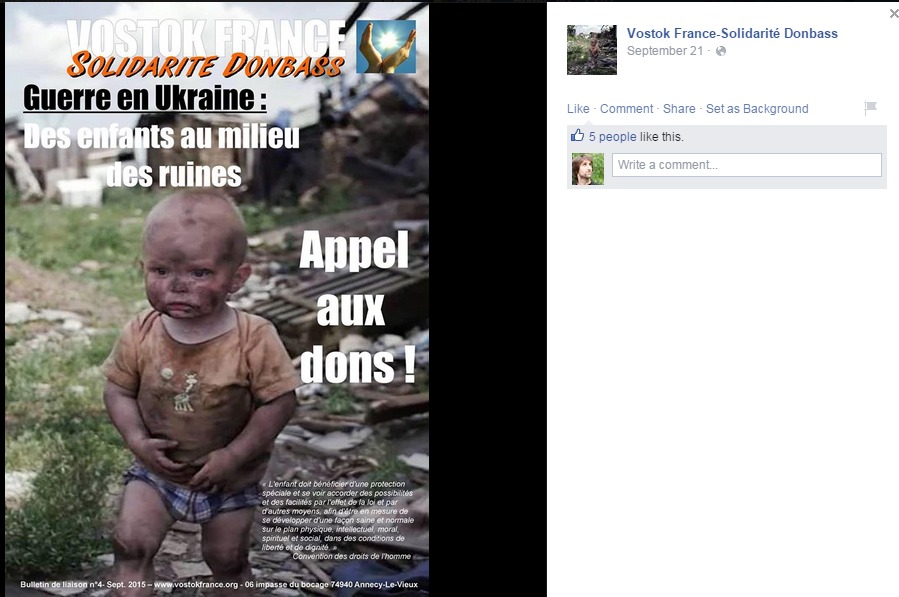 The photograph was even placed on the website of Russia's RenTV on September 17, also stating that it was of a boy searching for his mother among the ruins.  And the large television network joined the others in failing to mention that the photo was staged.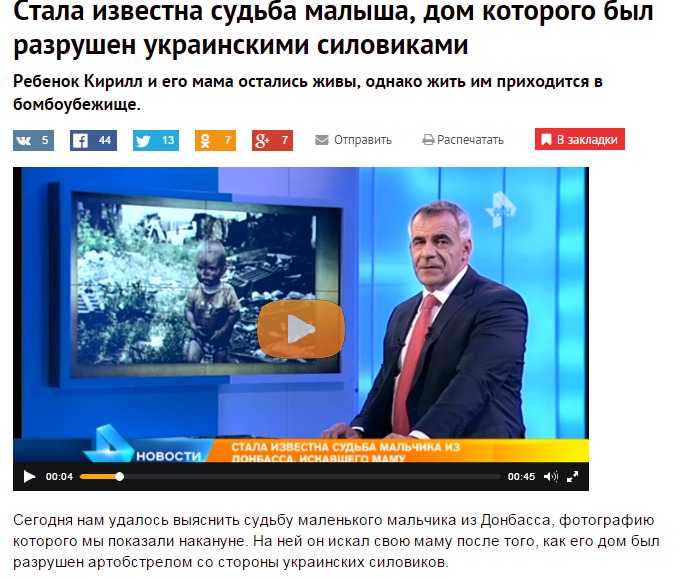 In reality, the image is from a video clip, "Angel: A Song about the Children of Donbas" (00:51) in which the little boy is one of the acting participants in a fully-staged performance. The clip actually shows ruins from the town of Nikishyn in the Donetsk Oblast, where a boy and a girl are depicted searching for help.
The video was posted on YouTube on September 16. Its director, Dan Levi, however, had written on Facebook on August 17 that the children in the video are brother and sister, that they have parents, and that they are currently living in a shelter.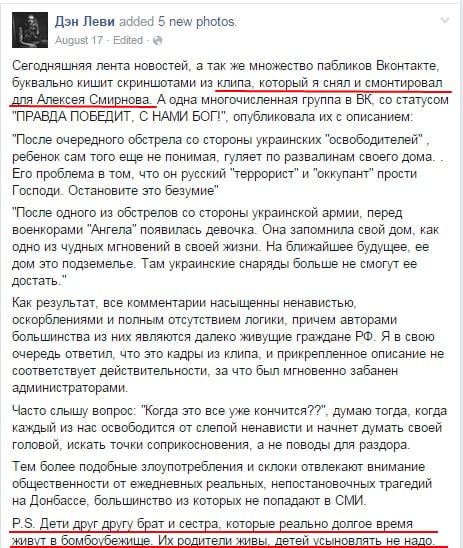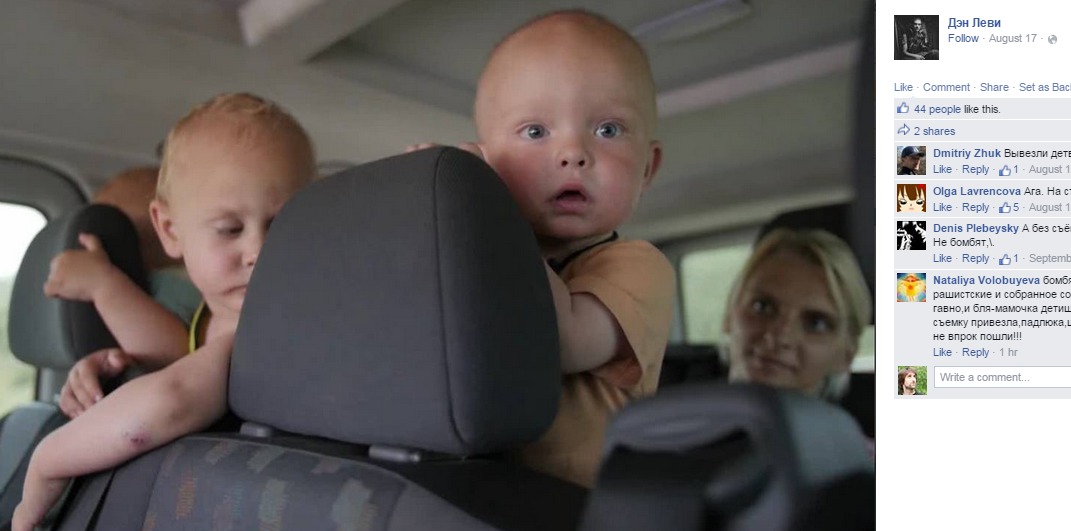 Here is a video, published on September 1, proving that the boy and his mother are okay, together, and living in a shelter.