From time to time Internet resources post fake pictures, which allegedly demonstrate atrocities of "fascists banderovits" during World War II.
Among them a picture of a woman with a child, which has become popular recently, especially in social networks.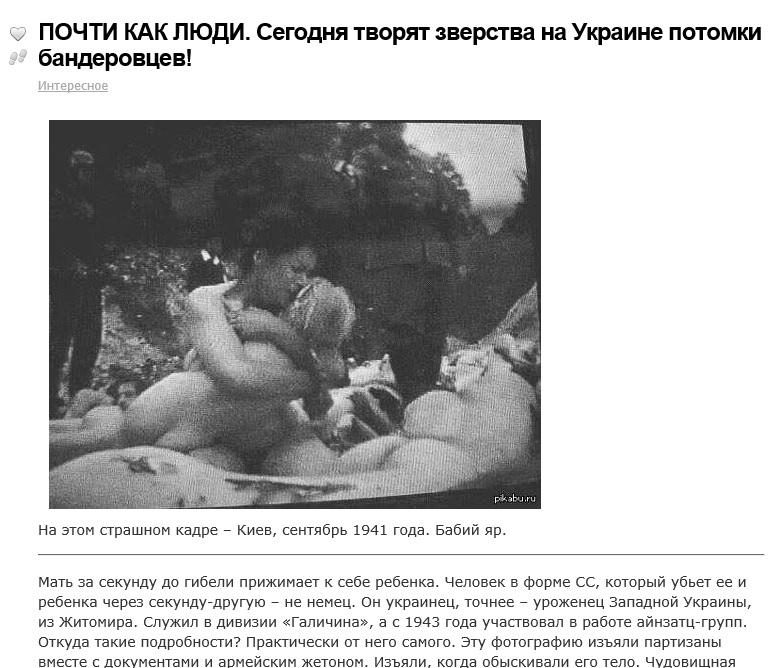 In this article it was posted along with pictures of the Trade Unions Building in Odessa, which was burned down on May 2 2014.
In fact, it is a screenshot from American TV-series about World War II titled War And Remembrance, which appeared in 1988. The screenshot was edited to look like an old picture from the times of World War II.
It also appears in part 7 of the movie about Babii Yar tragedy in Kiev at 9:42:
https://www.youtube.com/watch?v=oNvJcEYyODs
Therefore, all the narration about the fascist-banderovits, who served in «Galichina» and kept the picture all his life, is a blatant lie.