A faked photo is being spread around social networks.  This photo, showing dogs picking probably human bones, is presented as an actual photo from Eastern Ukraine.
For example, in social network "Odnoklassniki" this photo is published with a caption "The photo was made near Verhunka (5 minutes driving from Luhansk).  Dogs are eating the body of a dead Ukrainian Soldier.  The Armed Forces of Ukraine do not care about their dead, and local residents do not want to bury those who came to seize their land and to enslave them".  It has more than 3,000 "likes" and more than 3,000 comments.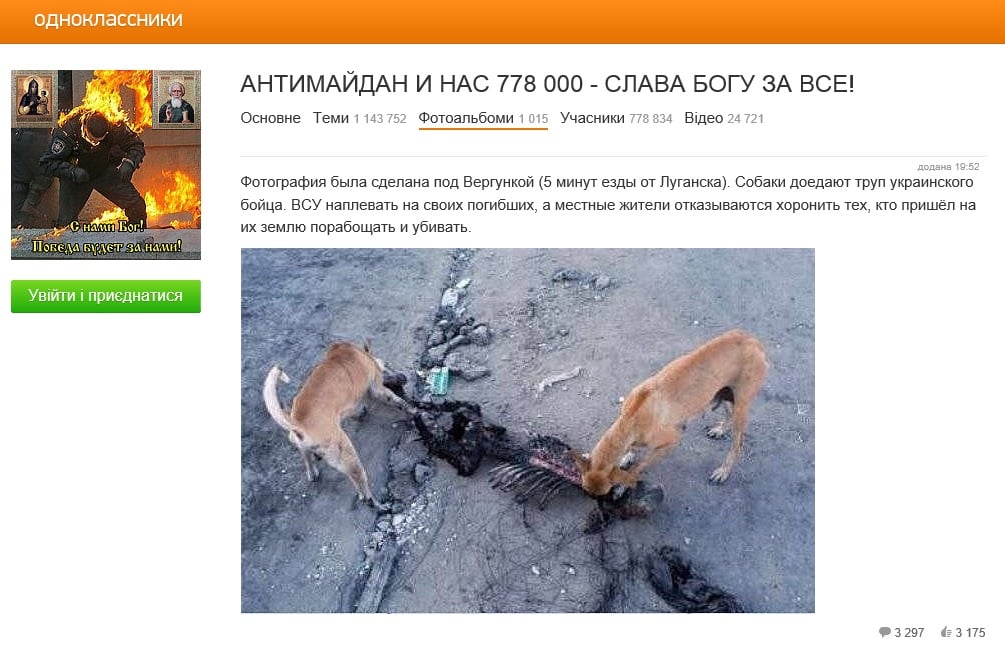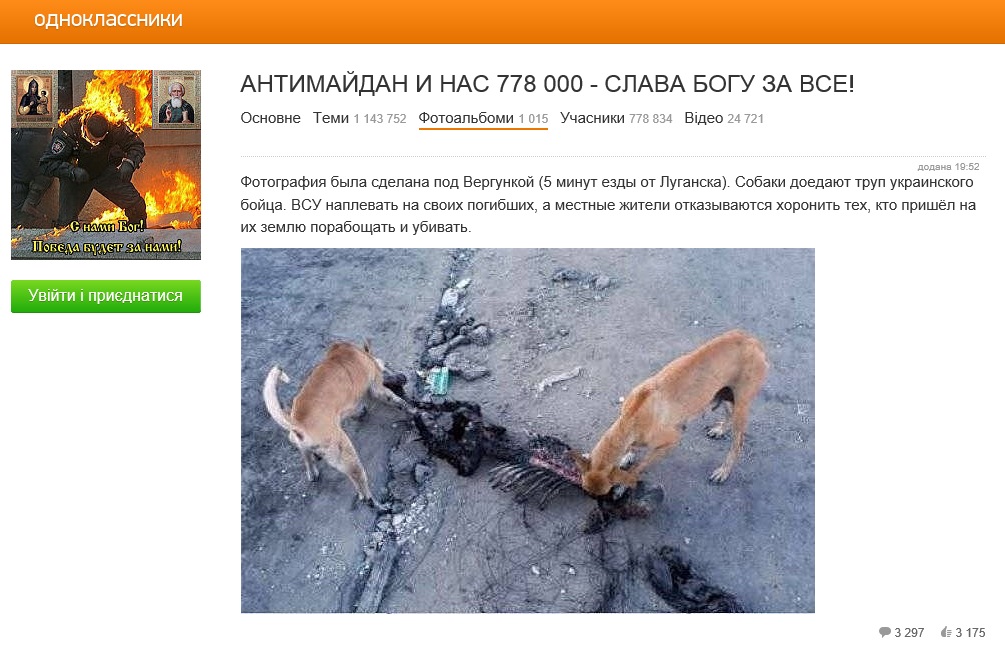 However, this photo is not from Donbas.  It was picked up from the site of demotivators, where it had been published 01.13.2011 with a caption in Spanish "Posters and demotivators of Haiti".