On August 30-31, media organizations falsely reported that Donetsk fighters had destroyed an American Hummer with American and Ukrainian soldiers inside of it. The articles were illustrated with a photo of the ruined vehicle as proof. The story was carried by 10 svodok, DNR24, Donbas – news today, dumaiu.ru, and the Bulgarian site radiozvezda.bg. The image also spread among social networks.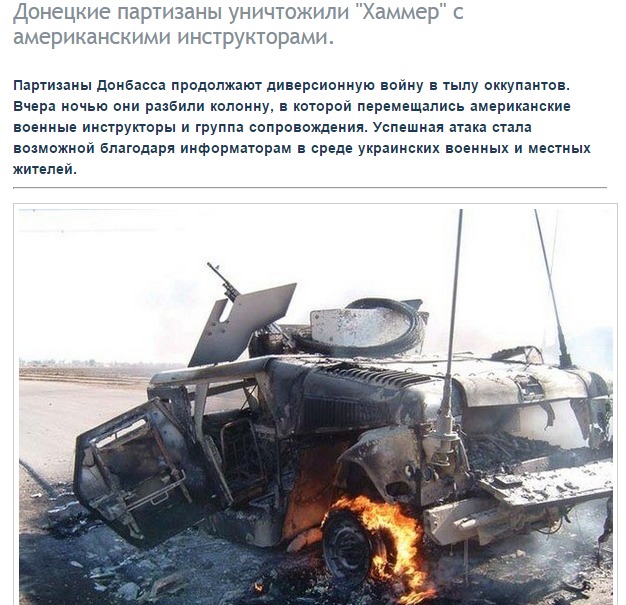 This screenshot is from dnr24.su: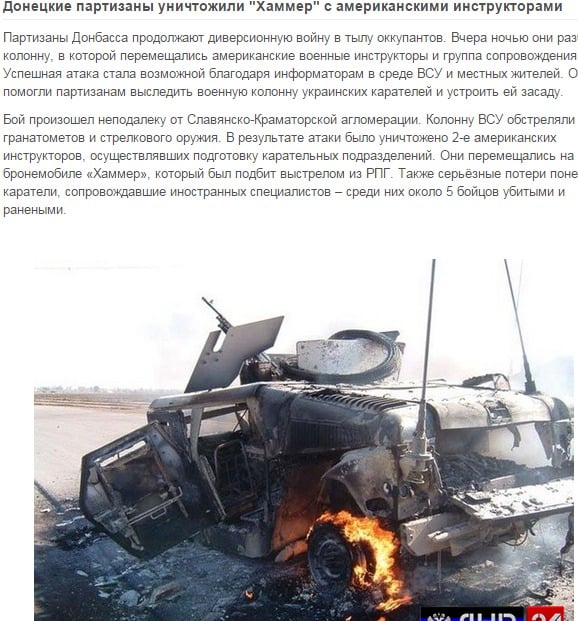 An image search, however, reveals that the photo is from the Anbar Province in Iraq and was taken on January 16, 2014. This can be verified by jbsnews.com and vice.com.