During US Vice President Joe Biden's visit to Kyiv social networks and some pro-Russian websites posted a photo of people kneeling on outside the Ukrainian Cabinet of Ministers building on Hrushevsky Street in Kyiv. The picture caption claimed that these were Kyiv residents "appealing to Biden to save them from Yatseniuk".
The photo appeared for the first time on December 6 in the LiveJournal blog of a user named petroreloii. Two days later  the news agency Novorossia also ran this story. A user named Сергей Георг Сретенский posted the photo in Facebook in the social group Russian Regions (as of December 12, it has 600 reposts). In the  Odnoklassniki social network the photo was posted in the group Antimaidan.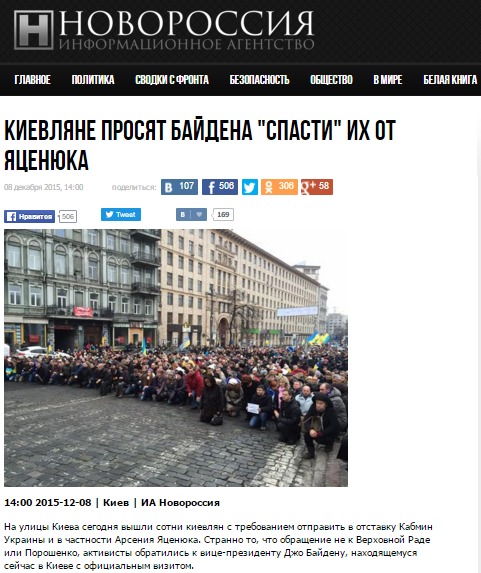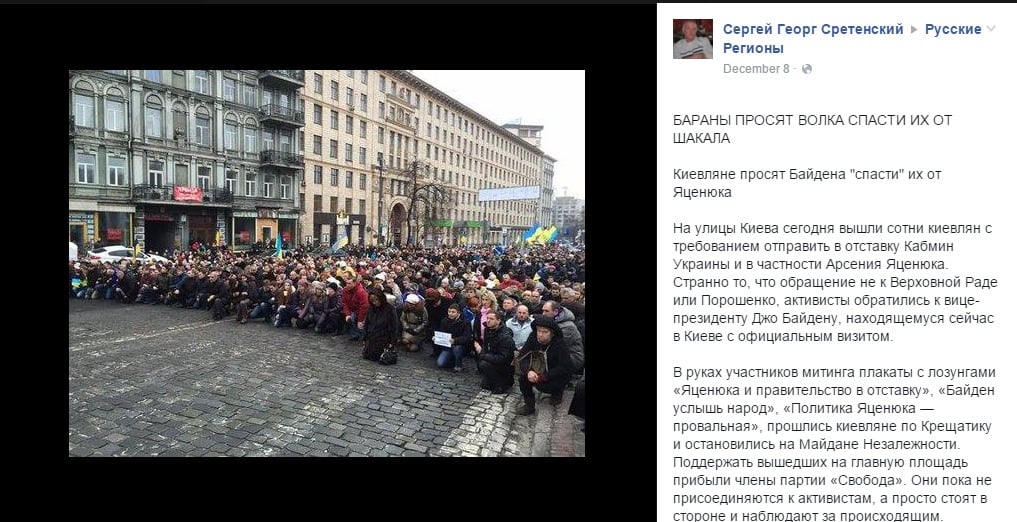 Thanks to the image search engine Tineye, StopFake located the original the photo which was taken on Hrushevsky Street on January 18, 2015, when thousands of people came to the center of Kyiv to pay tribute to the memory of the first victims of the clashes during Euromaidan.