A bogus photo depicting a Ukrainian soldier kissing an American flag has been popularly spreading on the Web over the last months.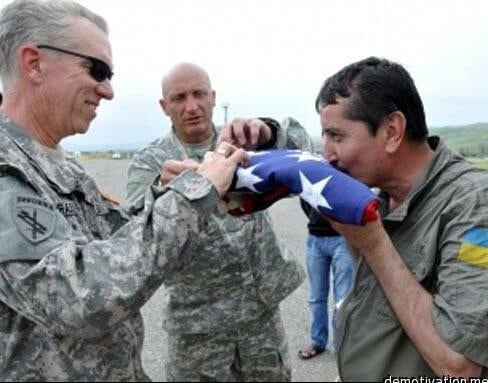 The photo was disseminated before Ukraine's National Flag Day on August 23 and first appeared on a separatist website with an article entitled "The Day of the Slave."
The article was then reposted by Russkaya Vesna, Novorossia, Russkaya Pravda, Novosti Segodnia 24, and trinitas.ru. It also appeared with blogs and on Livejournal, and Vkontakte.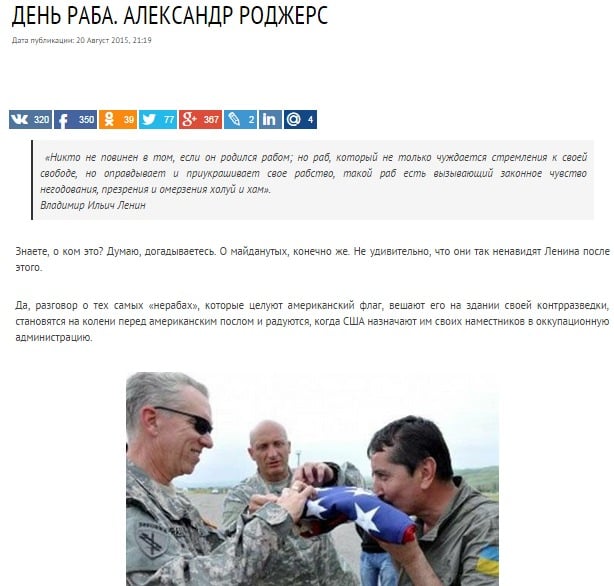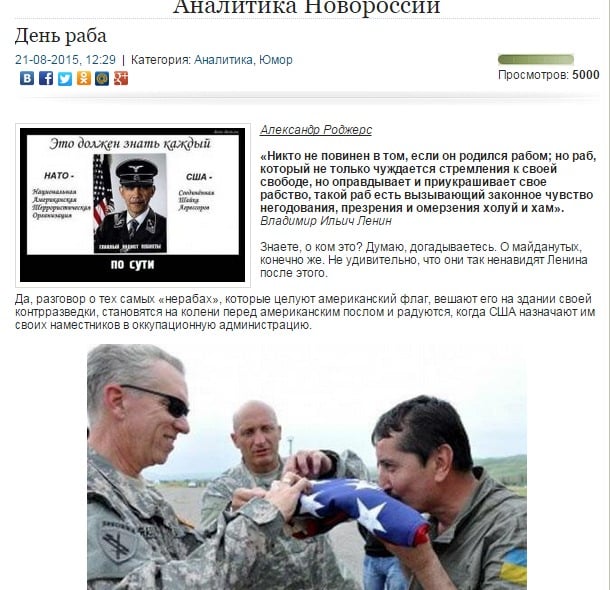 The photo was also disseminated later by such sites as news-mail, pikabu.ru, and km.ru.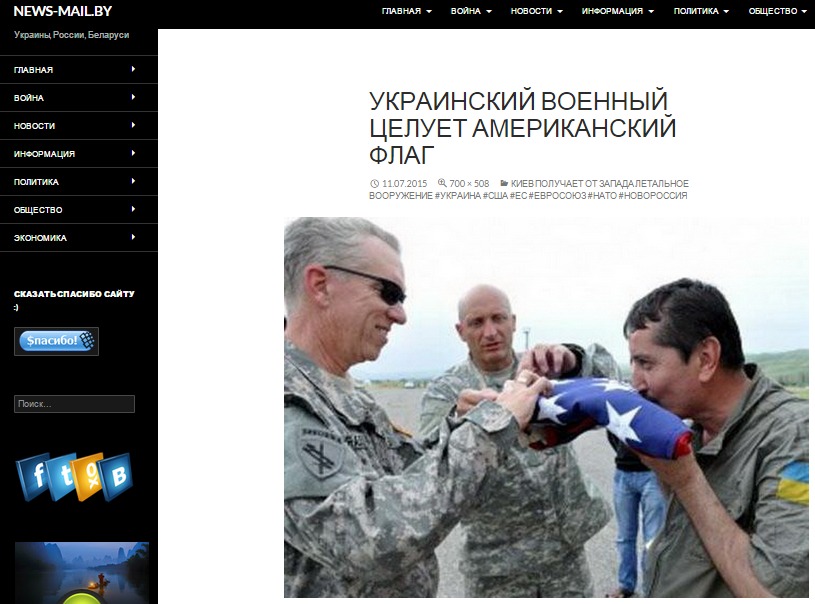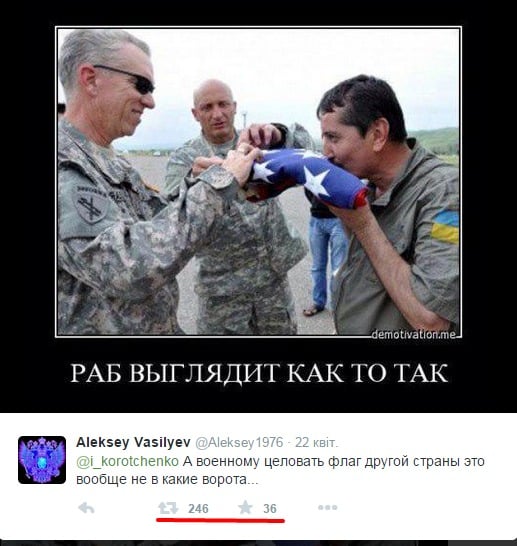 The photo in fact has nothing to do with Ukraine. It was taken in 2010 in Tajikistan and the soldier kissing the flag is a head of Tajik customs. The Ukrainian flag on his sleeve was added later by a photo editor and the photo was horizontally inverted.