On November 14, the Russian website Vesti.ru reported that the Ukrainian armed forces had moved the line demarcating their anti-terrorist operations (ATO) closer to the town of Horlivka in Donetsk Oblast. The news was accompanied by a photo of tanks being transported by railway to an undisclosed location.
This story and image were also posted by the South-East Research and Information Agency.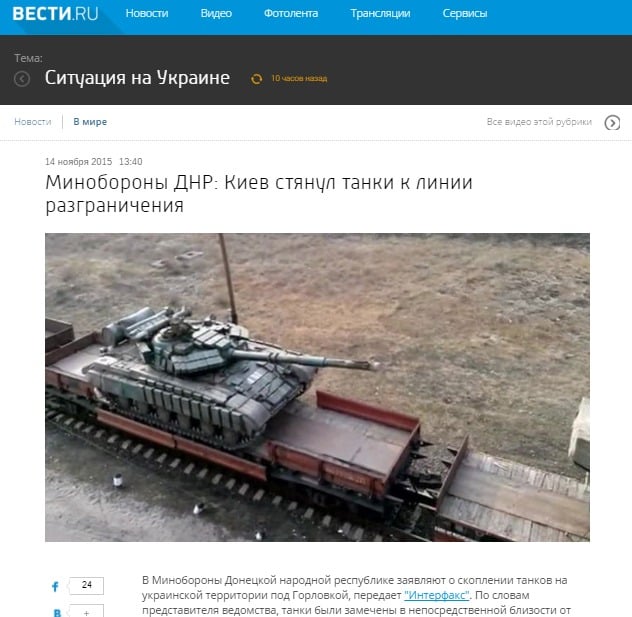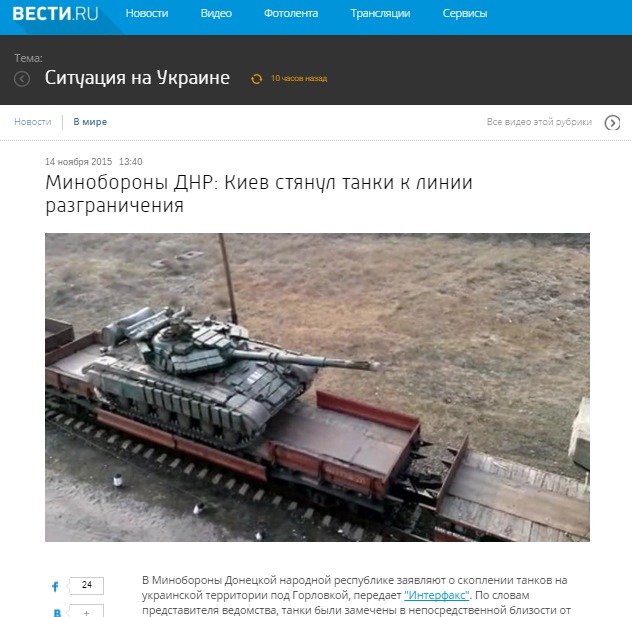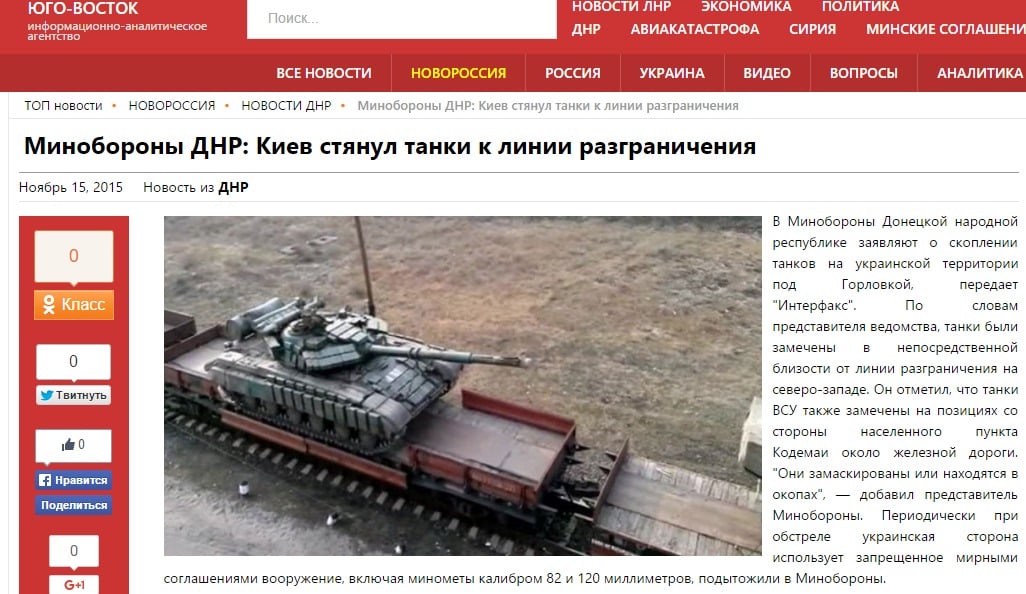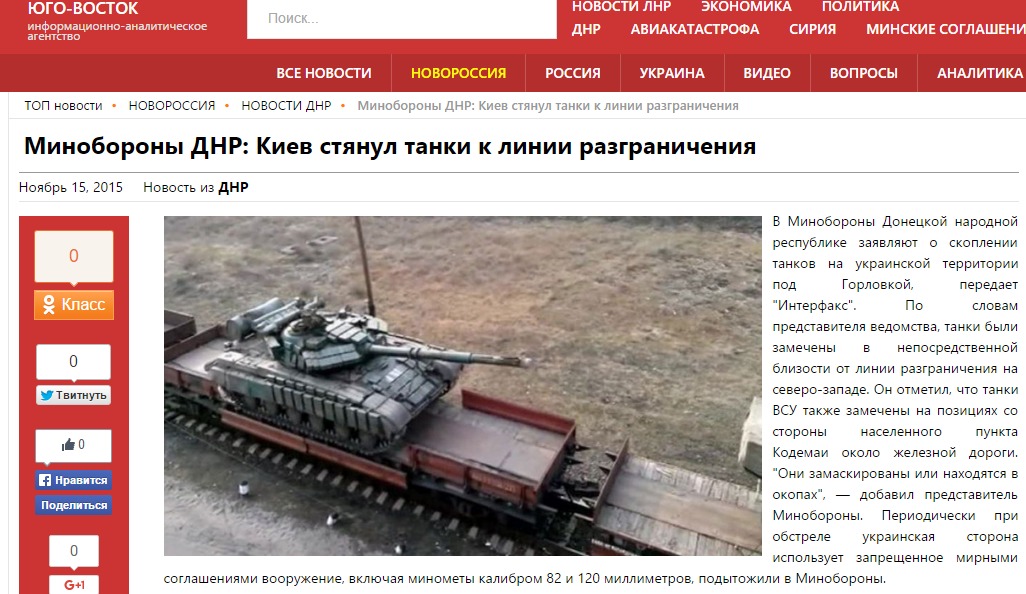 However, the photo actually originates from a video entitled "Ukrainian Tanks Train Goes to the Border" from the spring of 2014. According to the video description, the movement of these tanks was filmed in Luhansk Oblast in Stanytsia Luhanska, dozens of kilometers from the Russian border.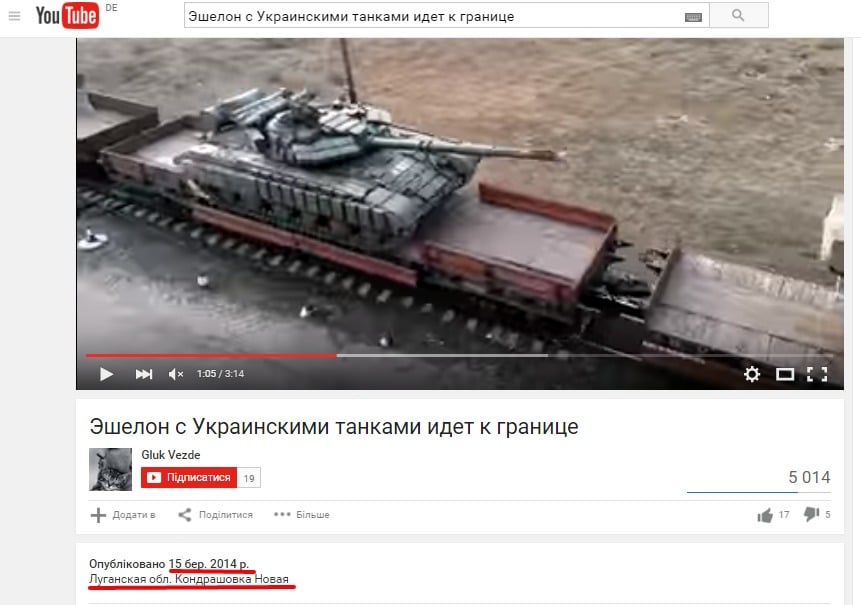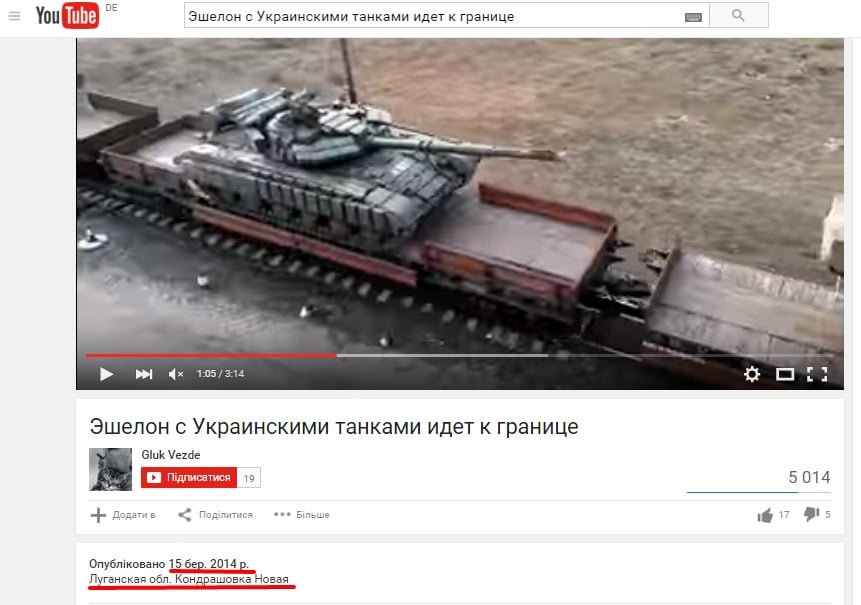 Vesti.ru already used the image in August 2014 to illustrate a false report about obsolete tanks being sold by Hungary to Ukraine. The photo has also appeared on other websites – such as Svit24.net, 7est.ro, and newstes.ru –  accompanying reports about the movement of military equipment.